What did you do to your 997 today?

11-06-2018, 11:18 AM

How high can you lift with lift bars?
---
You can lift it as high as you have jack stands to support it. The LiftBars support the car at the four jack points; they have special ends that slide into the holes in the jack points on your car. You use a floor jack to lift from the middle of the bar which raises one side of the car, then place the jack stands under the ends of the lift bar and move to the other side. It's a very stable system. I could easily put blocks under my floor jack, lift each bar higher, and extend the sliding ratchet jack stands upward eight or ten inches. I think you could easily gain the height you need to drop the transmission.

If you still need room, you could easily gain 3 1/2 more inches by putting the landscape block and some 2x lumber under each jack stand. I think the lumber would distribute the point load of the stand on the concrete blocks, but I'm not an engineer.
---
Last edited by Darkhorse; 11-06-2018 at

11:23 AM

. Reason: clarity

11-06-2018, 11:33 AM
Addict
Rennlist Member
Join Date: Jun 2010
Location: Jersey Shore
Posts: 538
Likes: 0
Received 0 Likes on 0 Posts

---
Balanced wheels and had alignment done at Porsche dealership. Car still rides like crap over 80+ mph. Can't figure out why the steering wheel isn't perfectly calm, no vibration at all in the steering wheel and under my butt, and why it doesn't track straight as an arrow on the highway while being perfectly still in my hands. I literally have to use two hands on the wheel to keep it from running in the lane. Every car I drive from VW beetle to my Cadillac SRX to my Prius does 80+ and up and is vibration free in the steering wheel and under my seat, quiet and straight with one hand on the wheel. Porsche says front end is fine. Bushings and everything looks fine. I'm at the end of my rope with this. Granted 80+ high speed most don't do but then again on the highway in NJ it's necessary just to keep up with traffic. And for sake, it's a 997.2 Porsche! Any suggestions?

11-06-2018, 11:53 AM
Addict
Rennlist Member
Join Date: Apr 2014
Location: NoVa
Posts: 496
Likes: 0
Received 0 Likes on 0 Posts

---
Check pressures. My front feels floaty sometimes when the pressures are high. Also, check wheels very very closely ... could be a slightly bent rim. Did you get the read out from the balance? Sometimes tires themselves are so far off that even balancing them well doesn't fix things.



11-06-2018, 05:08 PM
User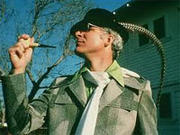 Join Date: Feb 2012
Location: Raleigh, North Carolina
Posts: 1,899
Likes: 0

---
Has your wheel balancing always been done at the same place?

If so, I would suggest taking the wheels to another shop and have them road-force balanced.

I had a vibration that I couldn't track down on another car. Had the wheels back to the shop twice, no change. Finally gave up and took them to another shop and now they roll smoothly at all speeds. Tech just didn't know what he was doing.

Vibration that pops up at a narrow speed range, but smoothes out above and below that range is very likely a balance issue.
---
Last edited by Iceter; 11-06-2018 at

09:34 PM

. Reason: Correction

11-07-2018, 07:47 AM
Addict
Rennlist Member