Porsche 959 Photo Thread...by popular demand!

01-21-2015, 06:06 PM

---
Thanks to everyone for sharing, great thread!

03-12-2015, 03:32 AM
Addict
Rennlist Member
Join Date: Jun 2014
Posts: 133

---
Originally Posted by
Z356
OK. If that is what this forum wants, that is what this forum gets! I hope that Rob Rouleau adds the 959 to the heading and takes the 960 into 'Off Topic'...or the 987/981 Forum!

Hopefully, after all of this fanfare, many of you will have meaningful things to contribute to the 959 discussion at Rennlist. I'll start by posting photos of one particular original & low mileage example. This 959 is presently owned by someone that has recently begun posting on this forum at my suggestion. He will hopefully fill us in with the particulars of this beautiful vehicle...which was initially sold in the land of the Rising Sun! Saludos, Eduardo Carmel .
Great shots, thank you. Did you notice on another blog, this car is for sale? $1,750,090.

03-12-2015, 09:32 AM

03-25-2015, 12:23 AM

03-25-2015, 01:18 AM

---
From the web, an unfortunate incident in Switzerland ; crushed roof and suspension damage. I hope the occupant (s) made it out ok.
Image credit to the photographer.

03-25-2015, 01:48 AM

Re: 959 Crash in Switzerland!
---

03-25-2015, 05:55 AM

---
Ouch ,,,that looks painfull ..........


03-25-2015, 06:26 AM

---
Images of 59,s being built BITD ................Still a work of art 30 years on, I would love one regardless of its age ,,,,the car is just such an 80,s icon for me ,,,unfortunately from what I read about the 59 the upkeep and maintenance is quit costly and the electrics are very complex and require specialist attention,,,,not the sort of car for the do it your self guy,s like me ,,,,,,,,,,regardless though I do love it ..

Link to more images Enjoy....
http://www.959registry.org/Factory_Pics/ulthm.htm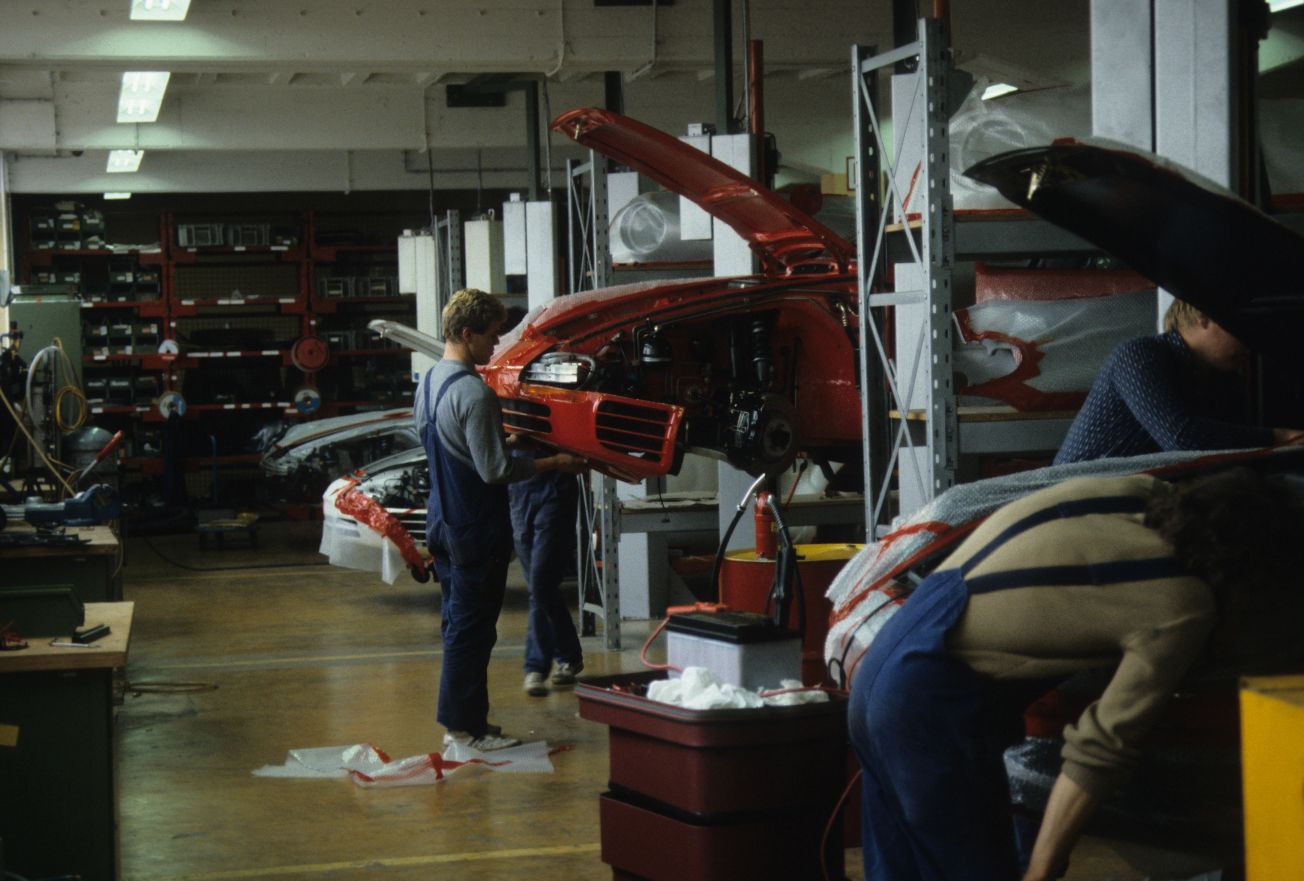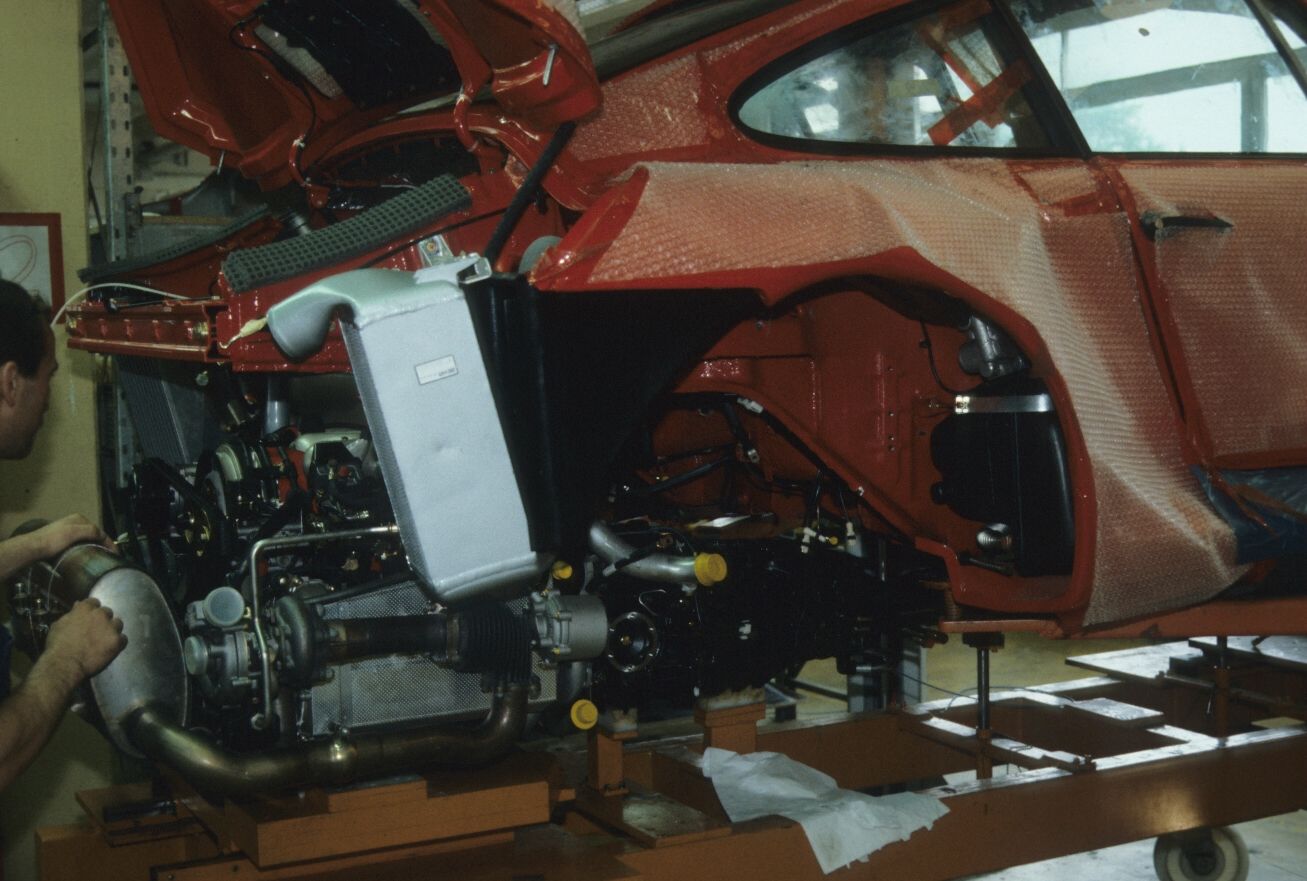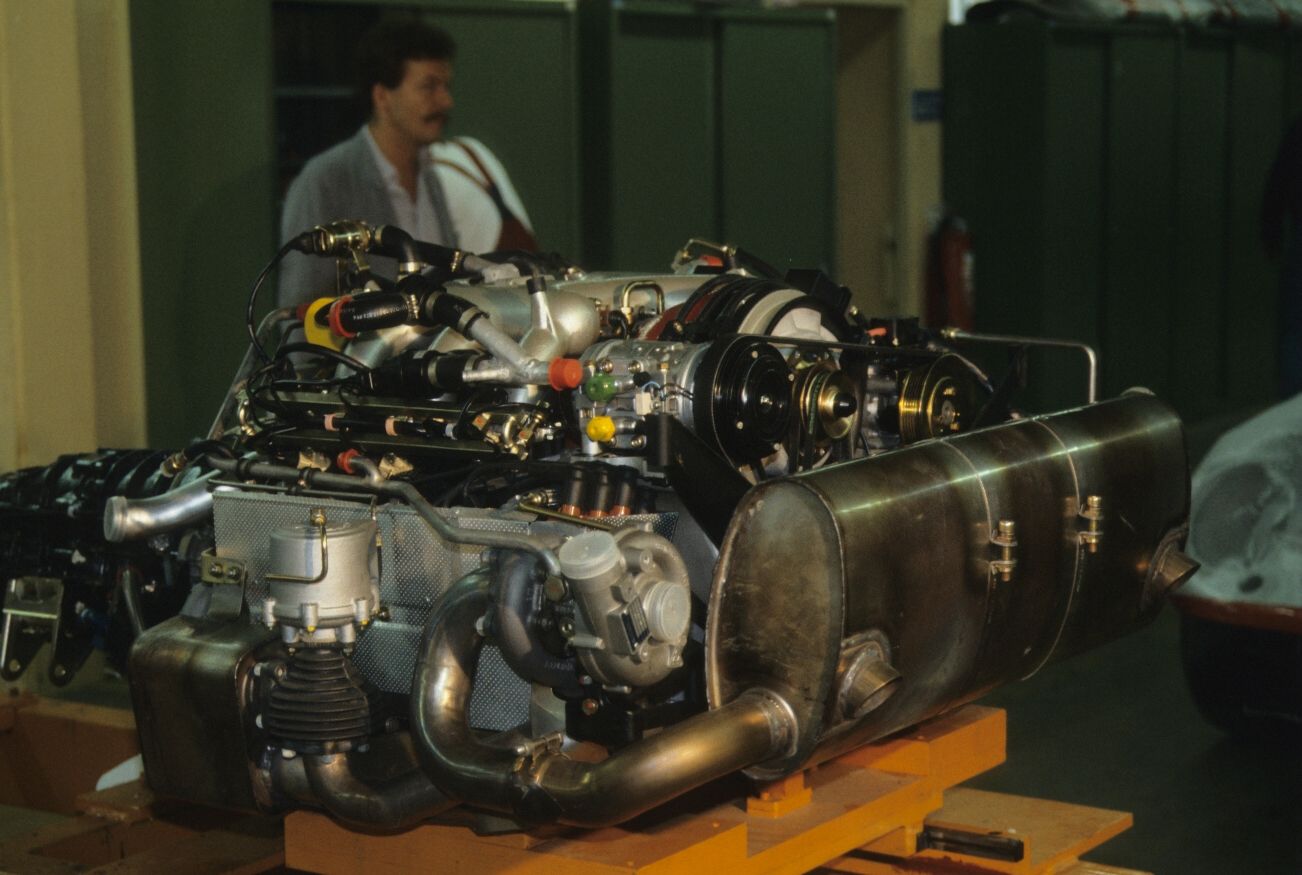 ---
Last edited by Raven 666; 03-25-2015 at

06:41 AM

.

03-26-2015, 06:46 PM
Banned
Join Date: Apr 2007
Posts: 549

---
Originally Posted by
Z356
perfect hunting ground for some Canepa inventory.. just his cup of motor oil this one....

03-26-2015, 08:07 PM

03-26-2015, 11:37 PM
Addict
Rennlist Member
Join Date: Jun 2014
Posts: 133

03-27-2015, 01:48 AM

---
It's a campaign...but not Pelosi's. I am distributing these around:
And I am also using a hair dryer and dental floss to remove the 'E' from any of these Chevy models I see parked at The Strawberry & Corte Madera shopping malls. That's what took most of my time. But it's quite effective.

Saludos,
Eduardo
Still in Marin County

03-27-2015, 11:49 AM

---
I cannot wait to see the 959 Concept in the Porsche Museum.

That Flipped 959... for Canepa or Wicked7 - J/K.
---
Last edited by Tacet-Conundrum; 03-27-2015 at

12:06 PM

.

06-01-2015, 10:31 AM

---
I am shallow and vain and so I trolled Instagram for pictures of my own car after going to a local 'Cars and Coffee' this Sunday. This is what I found:

06-02-2015, 12:25 PM

---
Must...<wheeze>...keep...<pant>...thread...<gasp>...Alive!...<puff>

Two more, same event. There seemed to be a lot more recognition/enthusiasm for the car now than what I encountered during previous outings.
Thread
Thread Starter
Forum
Replies
Last Post
General Porsche Discussions Forum
Porsche Supercars Carrera GT, 918,960

Posting Rules
You may not post new threads
You may not post replies
You may not post attachments
You may not edit your posts
---
HTML code is Off
---