Cary/Apex Coffee and Bagels

06-14-2008, 01:49 PM
User
Join Date: Apr 2008
Location: Raleigh NC
Posts: 131

---
Just got back from the meet and let me tell you what a nice group of guys. There was a beautiful C4s in basalt I believe and a couple of aero 996s. Cannot express enough what a solid bunch of guys these are and I will try to make it out a little more often. Oh and Charles thank you for the suspension insight, much appreciated

06-15-2008, 09:57 PM

---
Great to see everyone this weekend - still my favorite way to start it. It was great to meet the new attendees - Martin (C4S), Ian & Tori (Boxster), Peter (Boxster) and Al-x? (996). Randy, Michael, and Charles were there, too.

I ran into Greg (Ferrari 308) on 64 later that day - he may join us again one Saturday soon. Such a great looking car.

Dell - I'll see you at the B&B next weekend. FYI - we're still discussing a drive that's relatively local and ends at lunch somewhere.

Here are the pics - see you next week (if you're not at the BBQ Run).

Bob

06-16-2008, 01:06 AM
User
Join Date: Feb 2006
Posts: 417

---
Nice meeting you Alex and hope you will visit us again soon....Glad to help a fellow Porsche guy find ways to spend money on his car...
Charles
Originally Posted by
Al-x
Just got back from the meet and let me tell you what a nice group of guys. There was a beautiful C4s in basalt I believe and a couple of aero 996s. Cannot express enough what a solid bunch of guys these are and I will try to make it out a little more often. Oh and Charles thank you for the suspension insight, much appreciated

06-21-2008, 01:07 PM

---
There was 4 of us this morning - Dell (GT3), Michael (911S), Martin (C4S) and me (996). It was great to catch up with Dell and the GT3. Afterward, Michael, Martin and I drove around the countryside for about 30-45 minutes - a great way to wrap up the morning get-together.
Next weekend is Parade in Charlotte

. I may stop in for a bagel and coffee before hitting the road on Saturday. If I don't see you in Charlotte, I'll see you at the B&B the week after.
PM me if you'd like to travel to Parade together or if you'd like to meet up in Charlotte. My wife and 3 boys will be with me at Parade.
Safe travels, everyone!
Bob

06-21-2008, 09:29 PM

---
Another great way to start a weekend.
Following Bob through some curves: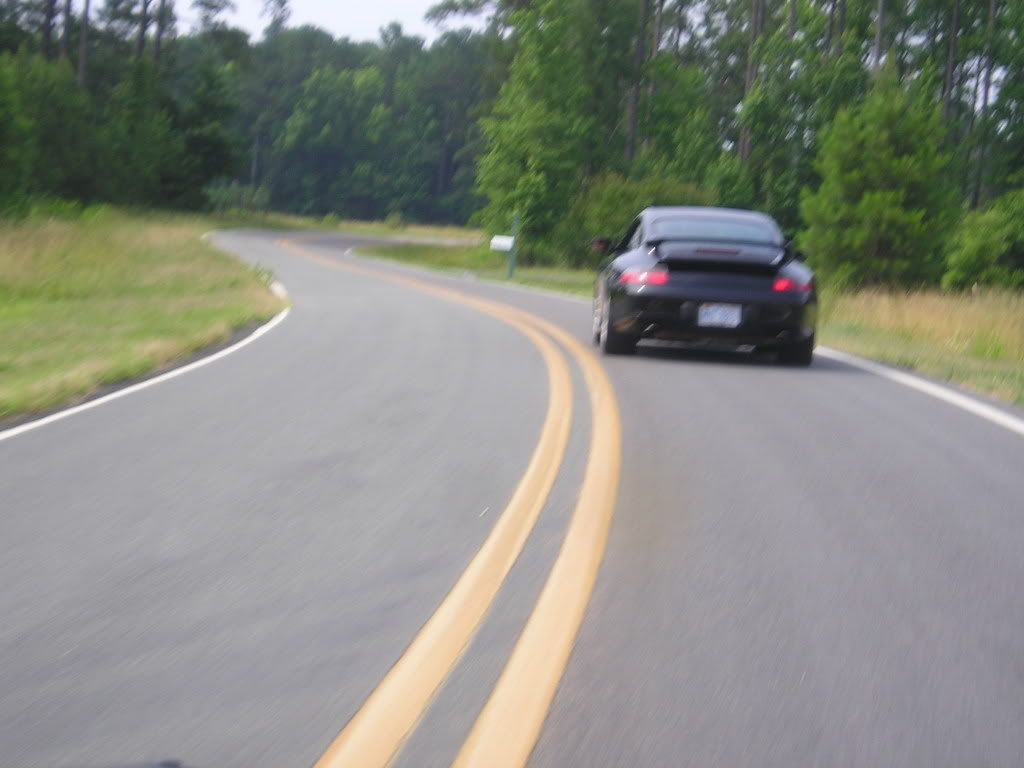 And some straights: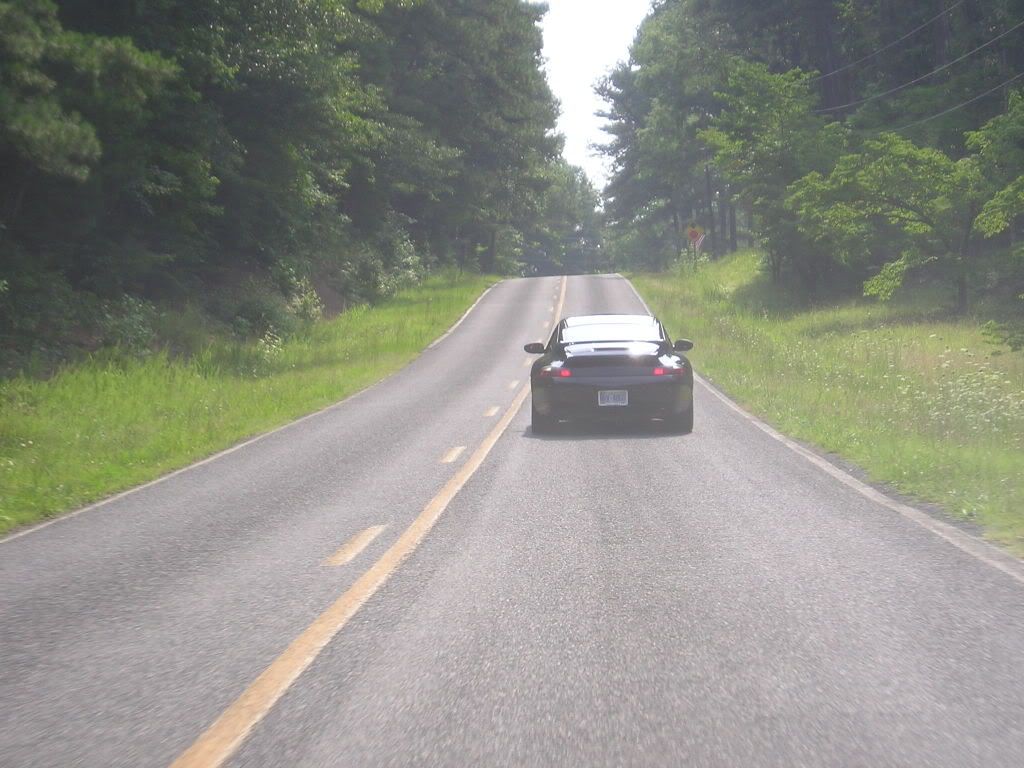 From several attempts to capture Martin in my mirrors, this was the best I could come up with.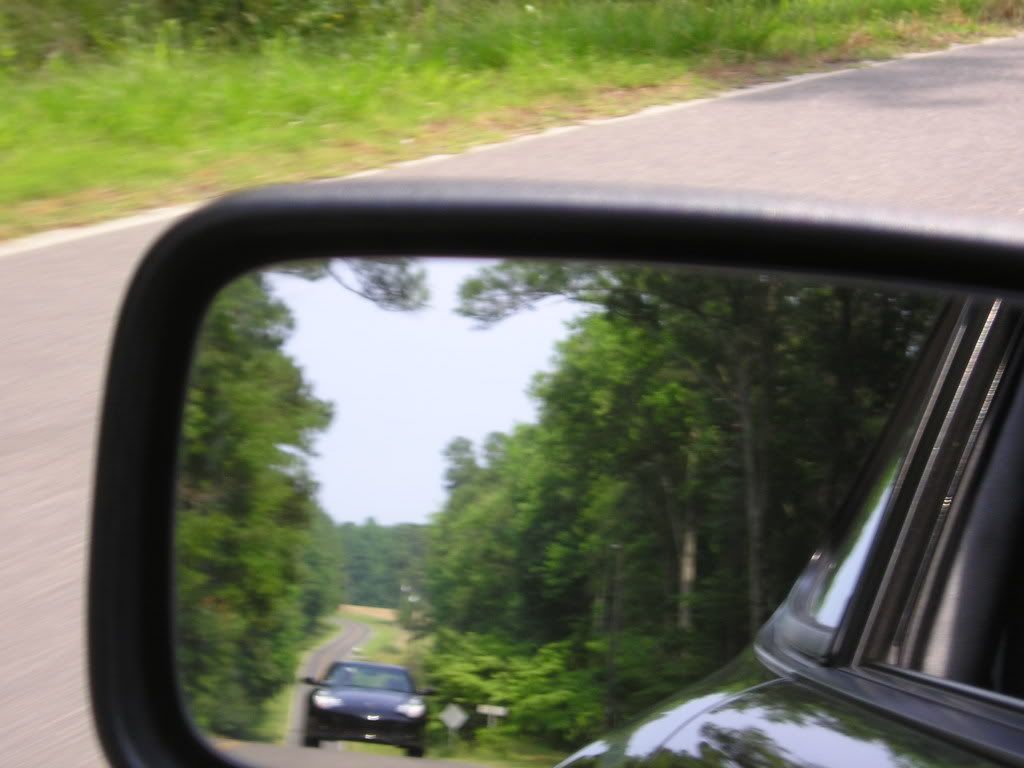 In formation:
Martin and Bob, here agreeing that the 1988 Carrera is the best, most beautiful 911 ever!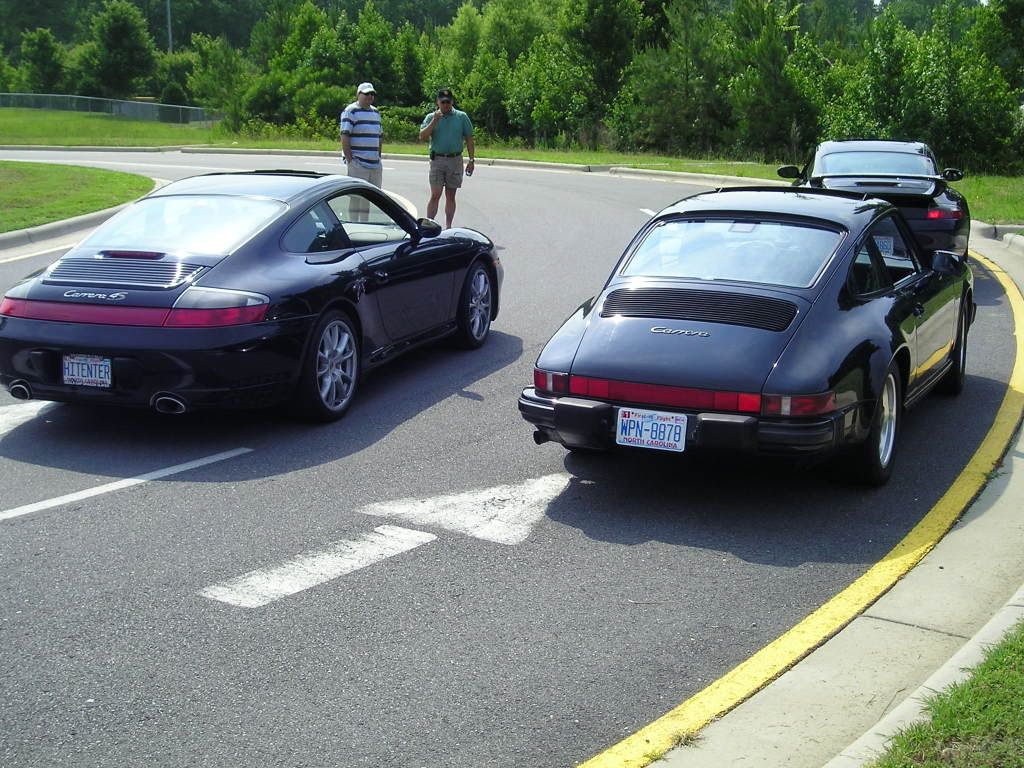 06-23-2008, 10:57 PM

---
Sorry you guys missed the Hurricane Region BBQ Run the same day. Nearly 40 Porsches (plus a Ferrari F430 Spyder and an Aston Martin Vanquish) to VIR and back. Great fun, great roads, great barbeque.

06-24-2008, 02:08 AM
User
Join Date: Feb 2006
Posts: 417

Ditto
---