Cary/Apex Coffee and Bagels

05-09-2008, 10:37 PM

Cary/Apex Coffee and Bagels
---
Every Saturday morning, a great group of Porsche enthusiasts and I meet in Apex at the Wake Zone on Old Jenks between 7:30am and 10:00am for our regular informal local Porsche owners gathering.

Here's the address:

6108 Old Jenks Rd
Apex, NC 27523
919-267-4622

Come as you are and enjoy the relaxed conversation over a cup of the best coffee in town.

Bob
---
Last edited by rotokim; 04-06-2011 at

11:55 PM

. Reason: updated info.

05-10-2008, 12:56 PM

---
It was great to see everyone this morning - I forgot my camera
, so no pics this week. However, we had a great turnout:
- There were 9 Porsche owners in total
- 1 Boxster
- 3 996's
- 2 911
- 2 997
- 1 Cayman S
The owners of the Bean & Bagel also thanked us for our patronage - not a common experience nowadays! Thanks, Christina and Kit!
We met 3 new people today and Bruce was back with us, albeit briefly. I can't say I blame him, because he and Martin and Jeff were headed for a PCA autocross event.
Welcome, Michael. He owns a black/black 1988 911 Carrera that is beautiful. We look forward to seeing you next week and the weeks to come.
Rich was there with his newly lowered 911 - it's ready for his run next week at VIR with the Alfa Romeo owners. Might be worth a run out to VIR next Saturday. He told me that we may be able to take a run on the track! Let me know if you're interested in going - I can be convinced.
Bob

05-14-2008, 09:42 AM

---
Hey, guys,

Charles and I talked about getting a group together to spectate or participate in the Hurricane Region's charity concours at the Ingram Collection in Durham. It's Saturday from 8-10 (you might want to check the PCA website/Hurricane Region for the details). It's $25 the day of the event to enter.

I propose we meet at Bean & Bagel by 7:30 - they open at 7:00 am, for those who are ambitious.

Post if you're interested in going. If you'd like to see what it looked like last year, there are pictures posted under the Hurricane Region's photos subdirectory.

Bob

05-19-2008, 09:31 PM

---
Sorry for the delayed follow-up, everyone. Here's a link to the photos from the concours at the Ingram Collection this past Saturday. I've also included a couple pictures of Michael (911 SC) and Charles (996) driving east on 540 to the event.
Enjoy.
http://www.kodakgallery.com/I.jsp?c=...localeid=en_US
Bob

05-21-2008, 12:25 PM

---
I'll be at the Bean & Bagel this Saturday morning. With it being the Memorial Day weekend, I suspect many of you will be out of town. But, for those who are in town, let me know you're coming. I'll be there at 7:30.

Bob

05-21-2008, 06:48 PM

---
Bob, I'll be there. I've never seen pictures of my car on the road before since I'm always behind the wheel. Is there any chance you could email the pics to me in the original size? I have a couple of that red 959 you saw on Saturday and I could send them to you if you'd like. See you Saturday!

Michael

05-21-2008, 11:32 PM

---
Hey, Michael,

I'd be happy to send you the picture of your 911. PM me with your e-mail address.

Maybe Saturday is the day for a 1-1/2 hour drive around the back roads. If anyone's interested, let me know.

Bob

05-24-2008, 04:17 PM

---
That was an enjoyable way to start the weekend. We took the long way home.
I had to work to keep up with Bob and John since they were just a blur in the distance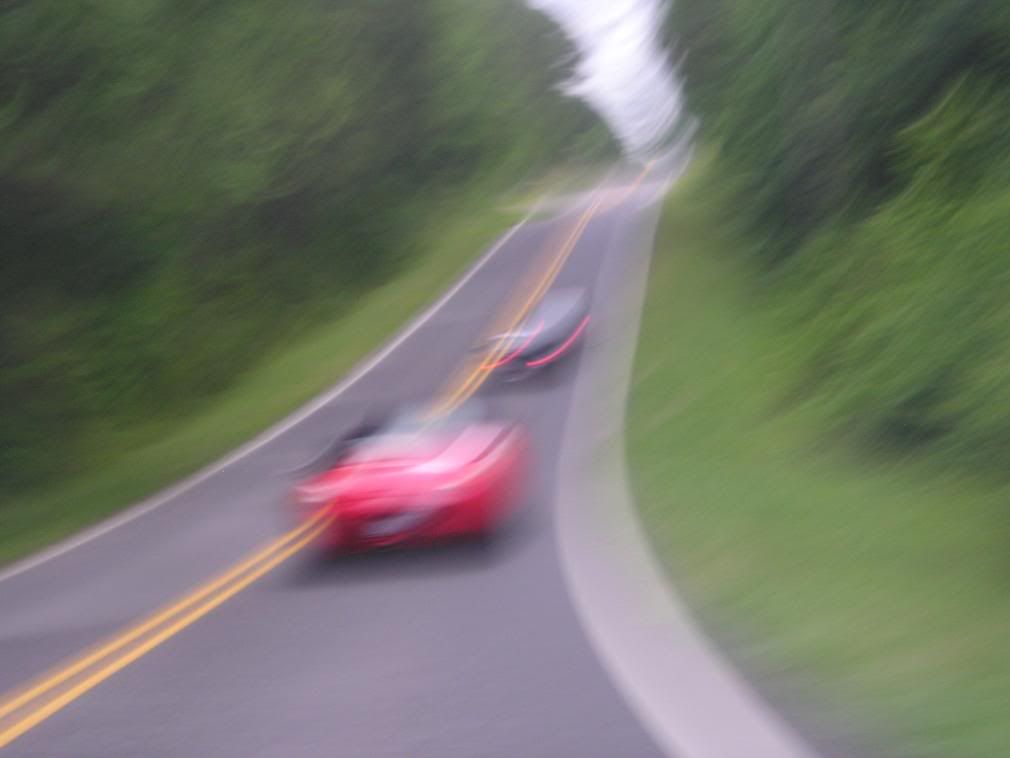 They did slow a bit so I could catch up
John's Boxster is sweet!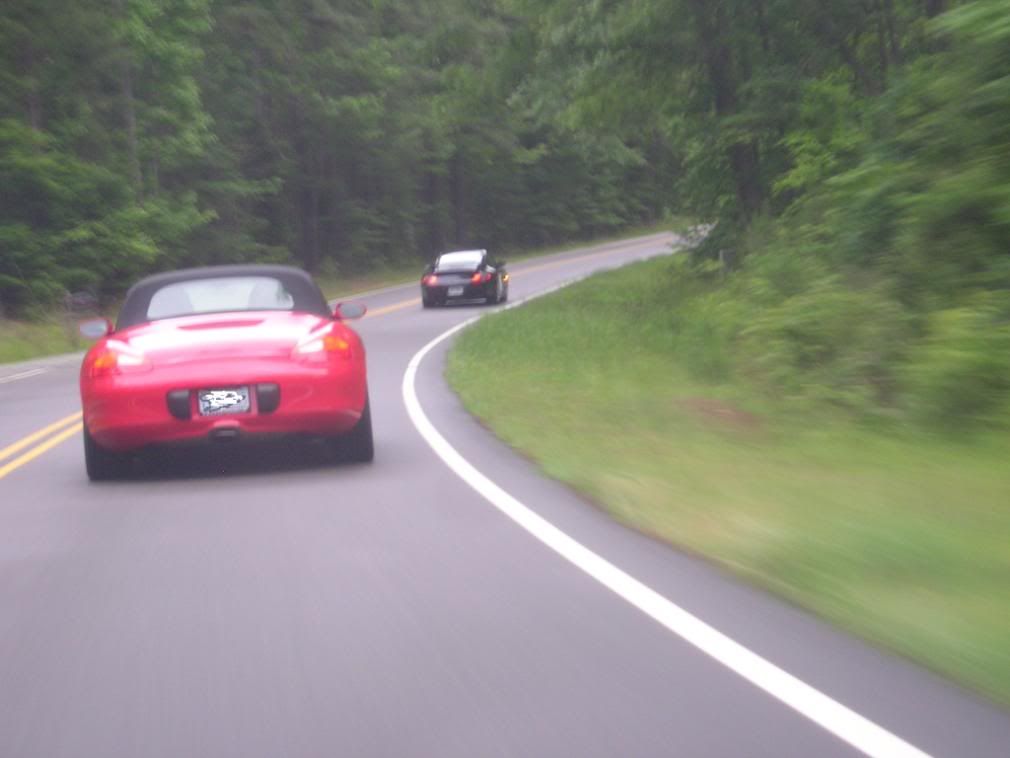 I finally figured out how to get in front of Bob
That's a gorgeous 996, especially in black and we all know that because they are the most beautiful 911's, the black ones get the strongest engines!

05-28-2008, 11:18 PM

---
Hey, Dell. If the weather is good, I'll be at the Bean & Bagel. Hell, even if the weather isn't so good, I'll be at the Bean & Bagel. While it would be great to see you, I hope you get the track time you want.

Have fun!