What did you do with your 993 today

02-14-2016, 02:04 AM

---
From what I read guys were doing it every 10k. (and I put about 20k a year on my daily car). Not a matter of maintenance cost, just the inconvenience of it and the bothersome fact that performance is degrading at a rather quick rate due to the buildup.

Other than that seems like an awesome ride.

03-07-2016, 01:38 AM

---
Woke up really early and decided to go for an early morning drive. Despite sitting for a while, the 993 started up on the first crank. Amazing car!

Stopped by the Porsche dealer to see their selection of candy. Got some pretty good stuff there at Porsche of Plano.

Then headed to a Starbuck to sit outside and enjoy the view of the 993 in the early morning sun.

Came to the conclusion the 993 looks better and more timeless than Porsche's current offerings .... and yes, including that 918 in that god awful color.

03-07-2016, 01:52 AM
Rennlister Extraordinaire
Rennlist Member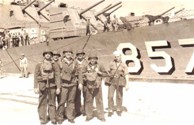 Join Date: May 2001
Location: Solana Beach, CA
Posts: 7,780
Went to there track in the rain...
---
This was a Speed Ventures Buttonwillow Raceway rain of shine event, no refunds. Heard the rains were coming, so off I went on my Bridgestone RE-71 tires. Did the first 20 minute session.....a little spooky...but the car handled amazingly well...about 20 seconds off my typical time on a dry rack with Nitto NT-01 tires...I was being pretty cautious...this track has lots of walls to hit through the "S" turns.

Later the sun came out, the track dried, and I got my 20 seconds back! I simply cannot believe what grate tires the Nitto NT-01 tires are, inexpensive, wear like iron and very predictable. What's not to like?

03-07-2016, 01:56 PM

---
Jump started the car (took both a hot-box and a jump off my DD at the same time to get it to crank) and let it run till warm. Moved it to the Middle garage bay, jacked it up and took the wheels off. Hoping to swap out the orig suspension for KWv3s soon! Might do rotors and pads as well.
Yes, she is a little dirty.

03-07-2016, 04:05 PM

---
Spent three hours with a heat gun and Goo Gone making ready for a new pair of stainless steel door sills. I might try to tackle the left door tonight.
Don't use a screw driver unless it's wrapped with tape
Goo Gone takes a while, but it's easier on the paint than Goof Off.

03-09-2016, 11:43 PM

---
Wasn't today, but yesterday I hooked up the battery and started the 4S for the first time in 2 or 3 months. That odo is stuck on 149579 for over two years now.........

(Almost can't even imagine putting the car back together after the oh-so comfortable 3K miles on the AZ trip in the 996 Turbo. Laugh all you want, 550HP for the urban highway warfare that is I-5 and I-10 is seductive.)