Hybrid stroker project

04-12-2012, 02:29 AM

Update...Hybrid stroker project....... IT RUNS
---
I have been collecting parts and having machine work done to build a stroker engine (2.85l) for myself and possibly offer up for sale in the future. I am now getting very close to being able to start the assembly and thought I'd share.
First off this is an idea that has been around for some time and I finally decided to go through with it.
I am however taking a different route using off the shelf parts for a much more inexpensive build cost.
I started with a bare block that I had dry sleeved, half filled, decked to 9.05
then bored out to just over 102mm
balance shaft delete using epoxy and tapping the oil holes
offset ground 86mm stroke
pistons are off the shelf chevy low compression pieces
rods are eagle 150mm for mitsubishi using coated ACL race bearings.
I will be using ARP studs torqued to 100#ft and cometic .040 gasket.
The compression ratio will come in at about 8.5:1 with the 8v head and pistons
I decided to quantify some of the gains by going through stages of power levels using different parts rather than jump right to the 16v head. First I will be running it with a fully stock 8v head to compare to last years mph. Then I will add a custom camshaft I had ground. Then I will change the head to my good 8v head. Later on I plan to add the 16v head and pistons either using this crank/rod combo or build another engine to use these parts.
There are a few reasons that I decided to do this:
*sleeved block-stronger material that is able to withstand potential damage
*ability to use inexpensive off the shelf parts
*better oiling with the smaller rod journals (less surface area)
*stronger rods than factory (initially this was all I was going to do, but decided to stroke it at the same time)
*lighter reciprocating assembly (much lighter)
*because I can

This is the "proof of concept" build that will be followed up by a much more detailed one including: crank lightening, piston squirters, oil pump manipulation and quite a few other items. So far the clearances are looking very good and I believe it will be a success. At some point though, I will be trying to blow it up by running it to extreme rpms to see what it will take.
Here are a few phots of the parts and trial fitments. I will be adding photos to this thread as I progress.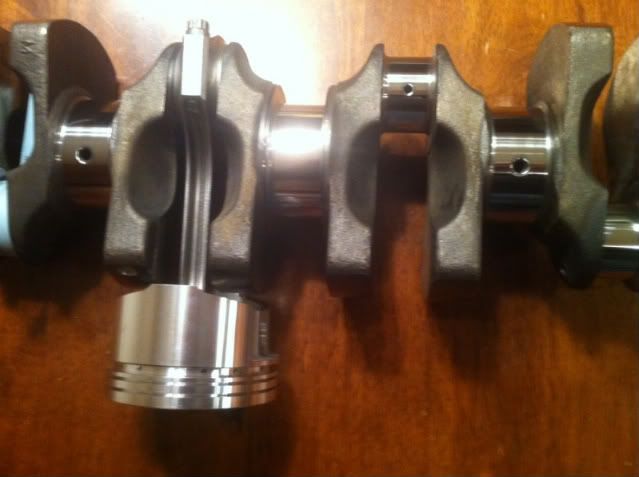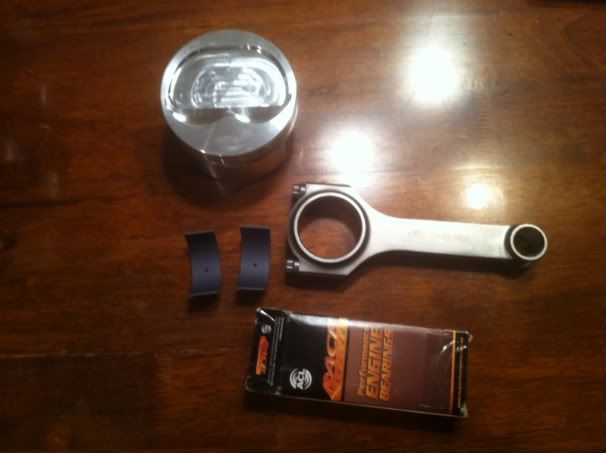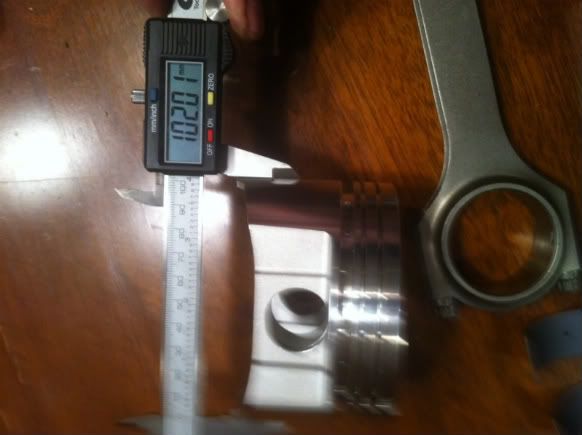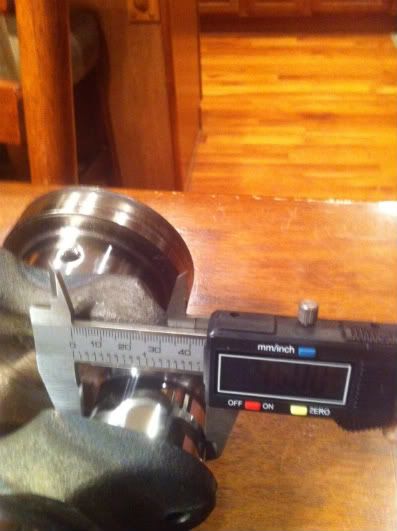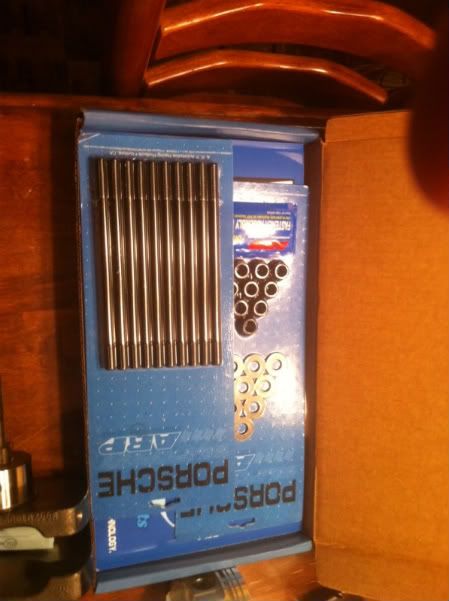 ---
Last edited by blown 944; 05-17-2012 at

01:59 AM

.

04-12-2012, 06:20 AM

---
Cool project Sid,
what are your goals? you have done some pretty fast times at the strip do you have a time or MPH in mind?
So the Pistons are a forged item? 4032? or 2618? what sort of clearance do those things command in a steel bore? Sounds like a great project and out of the box thinking.
Sean

04-12-2012, 10:47 AM

---
Thanks guys.

Sean, They are 4032, iirc we decided on .0055 - .006 clearance for a little more expansion room.

My goals are varied depending on which combo (head)

With the stock head I'd like to see 123mph, with cam 125, worked 8v 125mph plus, 16v over 130. Keep in mind I'm at high elevation where over 120 is GTR territory

04-12-2012, 11:07 AM

---
Pat, I don't think the half point compression will be of much merit either way. After experimenting with a very high compression 8v I have decided that I'd rather have the room for more boost and less cylinder pressure. I think the added stroke will be plenty of dd improvement. Don't get me wrong I like the higher compression. But with an 8v head it seems to limit the total power output.

04-12-2012, 11:11 AM
Super User
Join Date: Oct 2002
Location: KC, MO
Posts: 3,637

---
Blown944 I have never met you before, but you seem like a really smart guy. Doing something completely out of the box to try and keep these cars going(without a V8). It looks like an awesome project/experiment.

Are you an engineer or just a hot rodder type of guy?

04-12-2012, 11:23 AM

---
Todd, I'm not sure what the cost of the 16v will be at the moment, but probably around 500-1000 over the 8v.

Using the stock head the build should come in around 3200 including bearings and gaskets. I'll be reusing some parts I already have ie; water pump, rollers, etc. the other stuff is more custom to me so not really expensive.

04-12-2012, 11:32 AM

---

04-12-2012, 11:41 AM