Hybrid stroker project

04-25-2012, 10:53 AM

---
Originally Posted by
Tom M'Guinn
Wow, you must be seriously not married! Looking good. Is it just the pictures or are the cylinder walls getting pretty thin? Steam vents, piston squirters and/or extra cooling holes in the head gasket might be in order to make the most of the remaining cooling space around cylinders -- along with good tuning course.... Did you use Moroso engine grout?
Yes very not married

The cylinders are still pretty fat, a little over 1/4"
I am working on a cross flow cooling on the head using an electric pump. I'm undecided on the size of the lines. I'll probably start with all the -3 lines I have left over from my nitrous stuff.
Yes I used the Moroso filler. It seems to be working ok so far.
I do hope it all works out as planned. Regardless it's fun to try.

04-25-2012, 03:09 PM

---

04-27-2012, 01:05 AM

---
No bearings yet but a few things done
Thanks to DNovak for welding up a couple things for me. A fitting for teh cooler and the oil pickup tube.
Also a nice surprise came in the mail from Dave McGrath. This makes it harder to stay with the 8v.. Thanks again Dave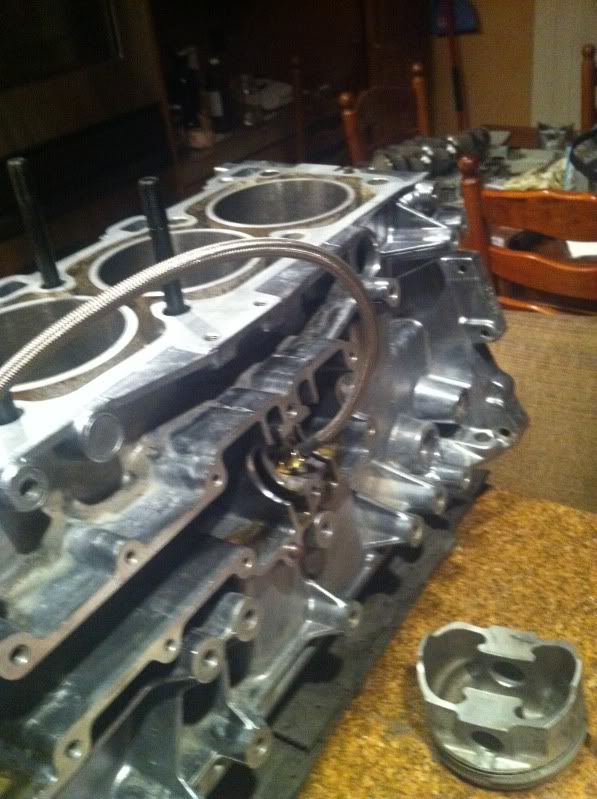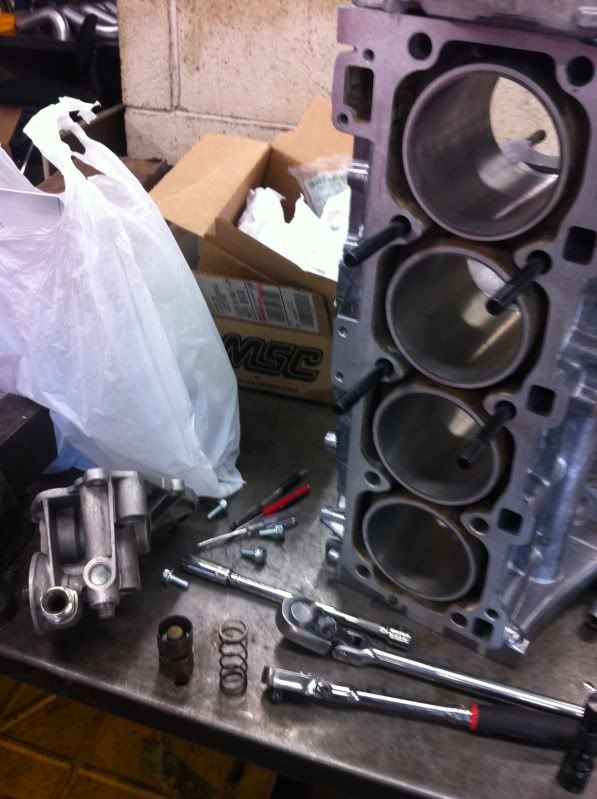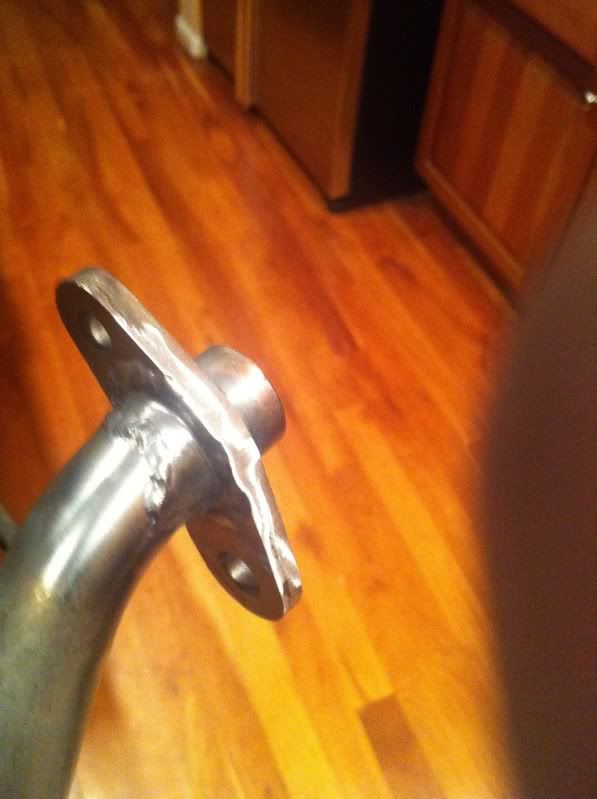 04-27-2012, 10:30 AM

---
Tom, I have a couple already. I'm just doing it inside do I can sit down, relax, watch a movie ( gone with the wind, almost through it) while tinkering. I don't feel it's too bad with the crank, pistons and rods in it. I've shuffled it in and out quite a few times now. I'll probably do the final shortblock assembly inside and then carry it out to the garage to finish it up.

Brian, I was talking to Dave about that yesterday and we didn't do it. I'm thinking that I'd still like to add something just to be safe. I should have brought it in today :-(

04-28-2012, 02:14 PM

---
Looks great, Sid. I appreciate the effort here. You mind explaining a bit on the cross flow cooling situation in the head? Are you trying to avoid hot spots?
It's nice to finally see that manifold getting some use other than collecting dust! Sorry, Dave.


04-28-2012, 03:06 PM

---
I second the Crossflow explanation. I'm actually trying to decide on the flow of my coolant on the LS motor right now. I never really got into coolant.

I think you probably have some good advice on how I should route my coolant flow? Stock style? (block then heads) Heads first, then block? Partial flow one way and another?
Holding breathe.........

04-28-2012, 07:48 PM

---
Derek, and Bruce. I am looking at flowing coolant in from the outside and exiting through the inside (from valve side to non valve side) trying to add fresh coolant directly to the hottest part of the cylinder top and replenishing as quick as possible so it doesn't need to flow from front to rear. The idea is to keep the cylinder temps as consistent as possible. I have done this with sbc heads in the past without the direct outlets and of seemed to work well