View Poll Results: How much would you spend on a 928 wrist watch
$250 - $300 Quartz movement



28
27.18%
$375 - $425 Swiss Automatic movement




41
39.81%
$500+ Something highly limited and super cool




34
33.01%
Voters: 103. You may not vote on this poll
928 Wrist watches

05-19-2009, 01:42 AM

928 Wrist watches
---
Guys,

I am working on a deal to create some custom limited edition wrist watches.

I don't know how many of you guys are in to watches, but I have a nice little collection and have always fancied a 928 watch... Problem is 100 piece run is pretty much the minimum.

We can have the dial anyway we want it and we will customize them to the serial number of your car if you like...or at least we CAN do that it would seem.

Here is the problem... What movement do we use?

As a watch lover I really like the swiss automatic movements (ie. mechanical autowinders...) we can do them in a swiss quartz movement or a far east auto movement... They will be made in GERMANY (how appropriate) and will I will post a pic of the face when we get that designed and figured out.

They would be a touch over $350, maybe $400 for the SUPER COOL Swiss auto movement or maybe a touch under $300 for a quartz movement I believe. Nothing is set in stone and if there is not enough interest I won't even bother to move forward on this.

Love to hear from you guys.

I wanted to set this up as a poll...

"Are you interested in a 928 watch"
$250-$325 Quartz
$375-$425 Automatic
$500+ for something very limited and even cooler...

I hope we have some good interest and can make this happen. I think it was brought up several years ago but nothing came of it...maybe this time will be a different story.

Let me know what you think guys and if someone can make this up as a poll that would be AWESOME!

Best,
---
Last edited by pcar928fan; 01-29-2010 at

06:58 PM

.

05-19-2009, 02:51 AM
Not the sharpest tool in the shed
Rennlist Member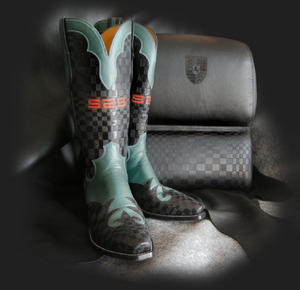 Join Date: Dec 2008
Location: Chandler, AZ, USA, Earth, Milky Way Galaxy
Posts: 7,584

---
James - I like watches, might be interested in an autowind version but would need to see a prototype of what it would look like before commiting.....
One thing I would be concerned with regarding a 928 watch.... would run fast wouldn't it?


05-19-2009, 09:48 AM
Super Moderator - Cracklin' Rosie
Lifetime Rennlist
Member

---

05-19-2009, 10:47 AM

---
I love the idea, and might be tempted once seeing the finished work, but for hte price of a lower cross brace...that's a tough one.

I'd be more interested in a bezel cover to put on a watch I already own. I have a couple Seiko's I could "Redecorate". I know the true watch officianadoes will throw up a little at the idea.

There's a guy selling uber cheap porsche watches on ebay. He's obviously taking $10 watches and putting a new bezel cover on, then selling them for $30. A new cover with our design couldn't be too much. Just my $0.02

05-19-2009, 11:23 AM
Addict
Rennlist Member

Rennlist
Site Sponsor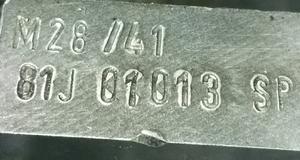 Join Date: Jan 2003
Location: Double Oak, TX
Posts: 15,546

---
James,
I'm in and would prefer the auto wind.
Roger
__________________
Does it have the "Do It Yourself" manual transmission, or the superior "Fully Equipped by Porsche" Automatic Transmission?
George Layton March 2014
928 Owners are ".....a secret sect of quietly assured Porsche pragmatists who in near anonymity appreciate the prodigious, easy going prowess of the 928."

05-19-2009, 11:53 AM

Model year specific
---
Would it be more interesting to have the specific year model incorporated in the design or imprinted on the bezel like: S4, GT or GTS? Hmmmů James will have to buy a lot of watches himself!

05-19-2009, 11:56 AM

---

05-19-2009, 02:33 PM

---
Originally Posted by
Hacker-Pschorr
I think Dan's insistence on retaining his large logo did in this one. He has very good ideas but the logo put off a lot of people.
Yes, I would be interested in a 928 watch of some kind.

05-19-2009, 05:02 PM

---
Hi

Personally I would like S2 as a choice, but I love the idea...also as an afterthought, why does nobody sell a similar T`shirt with different models ?
Some of the best T`Shirts I own are American ones, primarily because they often have logos and images on BOTH front and rear, in the Uk only the front for some weird reason...
All the best Brett