Official random 928 Picture Thread (post a new 928 pic or stay out)

11-13-2018, 01:54 AM

---
Have I mentioned, recently, that I
[email protected]
#$ing hate stereo installers?
This is what happens when they think it's a good idea to push the door harness into the door cavity (vapor barrier? we don't need no stinkin' vapor barrier!) and under the window lifter motor.

11-13-2018, 06:04 PM
Petie3rd
Rennlist Member
This Post Sponsored by:
Dow Corning« & DeoxIT«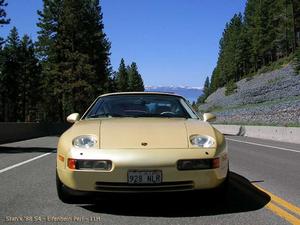 Join Date: May 2004
Location: Philly PA
Posts: 22,616

---
Here is one for you crafty critters guess where this goes.
NOTE its for inside the car and its a fix for a broken part thats extremely hard to fix