Engine Rebuild Part 3 (the finale)

02-06-2012, 03:48 PM
User
Join Date: Apr 2010
Location: SE Pennsylvania
Posts: 1,438
Likes: 0
Received 0 Likes on 0 Posts

---
Excellent, I love it when you get to the point of the "moment of truth" and start the motor. Very rewarding! Job well done. I will use this as reference for the day I need to do some internal work to my motor. Enjoy the car now!!


02-06-2012, 04:17 PM
User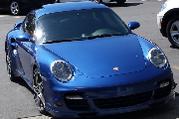 ---
Well as if to say "you forgot about me"... I discovered a problem!

I was going over my notes from yesterday and saw the IATS of 61C. Wait... 63C? 145F??? No way is it that hot in my garage or the airbox for that matter !!!

Thanks to Loren's help, I ohmed out pins 1 and 3 on the MAF and sure enough it's not in spec and appears to have a short. It's only 61F outside (16C) and appx that in the airbox. Installed the MAF in the car again and it started reading at 19C, then while leaving the ignition on (engine off), it slowly started creeping up on it's own to 20C, then 21C, then 22C, and it certainly isn't 72 degrees today.

Good thing there are cheaper alternatives on ebay, pelican, and amazon to paying $600 the dealer wants for a new MAF.

02-06-2012, 04:32 PM
Addict
Rennlist Member

02-06-2012, 05:36 PM
Addict
Rennlist Member

---


My car runs great! The one thing you will notice is how much smoother the car pulls but with authority. I am curious to see what your dyno numbers will be. Shoot, I will pitch in for a case of beer to get your engine dynoed...

I have not driven my car for about 8-10 weeks and its sitting in the garage on a battery tender. I am thinking about selling it even after saying I won't because I want something else. Maybe, I will change my mind again after I drive it. Choices choices...

02-06-2012, 06:04 PM
Addict
Rennlist Member

---

02-07-2012, 03:25 AM
Addict
Rennlist Member
Join Date: May 2009
Location: Vasteras, Sweden/Pompano Beach, FL
Posts: 204
Likes: 0
Received 0 Likes on 0 Posts

---
Logray, excellent writeup, congratulations on your success!

There is a saying that I am sure you have in the US too (sorry for any translation errors): Luck is strangely enough always on the well prepared persons side!

With your attention to detail and more importantly constantly questioning your work I am not surprised about 0 problems to follow up. Great! Myself is more prone to rationalizing my work instead of questioning if I did it right, and I have NEVER had 0 problems after an engine rebuild....

It is a true inspiration to see that a "normal" guy actually can both rebuild and improve the insanely complicated flat 6 that Porsche produce.

Good luck with the break in driving!


Thanks,

Johan

02-09-2012, 07:19 PM
User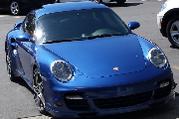 ---
The car is completely back together, 100% and it is looking great. The work I did detailing the wheels and respray of the calipers and rotors really help freshen up the look. Also the used front bumper makes a world of a difference, since it's in great condition compared to my old beat up heap.

I think it's missing something now though, what do you think about a couple LNE stickers in the small side windows or a big fat one on the back?




The new MAF arrived but is still providing the same seemingly high IATS readings. I asked around and apparently this is perfectly normal, so the new MAF will be returned. I went over the wiring, reset the DME, disconnected/reconnected battery, and reconnected the old MAF. Took it for a good spin and everything is working great and running great and with very smooth power delivery (and loads of it).

The throttle pedal reacts instantly. I can't wait to open it up WOT shifting through the gears. For now I'm keeping it below 5k rpm or so and varying the RPM a lot. First gear is just insane how much torque is available. Even though the rings haven't fully seated yet, I can already sense there is a ton more torque and power than before. I'm at the 50 mile mark and there is some tell tale break in soot in the pipes, which I expect to turn dry and black and eventually grey/tan once the rings have fully seated and the oil consumption becomes normalized.

There is a 12% gradient 1.5 mile stretch of country road I've been doing hill repeats on, which is great to put a load on the engine up the hill and then on the way down to get some good engine braking.

Here is a quick high def video of one such hill repeat. I'm loading the engine up, but don't have it at WOT, perhaps 1/2 to 3/4 throttle, and running through the gears. Even doing this going up this steep hill on this particular run I hit 75mph in 3rd or 4th without even working for it. On the flats or downhill it's just too slippery to know how it will behave, but it is extremely quick. For now, enjoy the video (forgive the clicking between shifts, I have the springs on soft and the camera was banging around, that's not noise from the engine). I can't wait to complete the break in and get it on the dyno. If your computer is capable of it, click the quality over to 720p, crank up the volume, and go full screen !!!


Here are some data I gathered which all looks pretty normal to me:



02-09-2012, 08:43 PM

---
Sounds good - I'd love to hear it rev past 5K when it is fully broken in!

It must be a great feeling of accomplishment when you do all this yourself. It reminds me of building my first PC back in the 386-25 MHz days - piecing together the parts from different suppliers. PC building on your own back then was a bit more difficult, the parts were not as much of a commodity as they are now. There are some parallels in these two worlds.

02-09-2012, 10:30 PM
User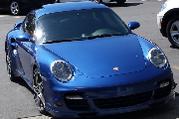 ---
Thanks guys.
Also I thought I might share this article I fished up. In addition to the motoman and aircooled guy's break in web pages I posted earlier... (from LNE's oil bible) I found it interesting the shell aviation Lycoming and Continental horizontally opposed engine break in procedures to be surprisingly similar... a good read for any gear heads out there (warning technical content):
http://www.shell.com/home/content/av..._30071255.html

02-11-2012, 07:51 PM
User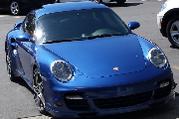 ---
203 mile report and first oil change.




The car continues to pull harder, run smoother, and sound better the more the DME builds its 3d map. It's only getting better and better the more I drive it. I've been running it hard, with plenty of quick bursts of acceleration followed by engine braking.

Power delivery at 50-75% throttle in the 3-5 k rpm range is just phenomenal, from 2nd gear into 3rd it pulls unbelievably well for a NA car. With the cable throttle, there is no delay between gas and acceleration and so it's very very touchy and connected to the road, I love not having any driver aids. It's taken some getting used to again, not having driven it aggressively for 4 months. 1st gear is too hot to handle, I've got bstone RE050As with about 1000 miles on them and there is no problem breaking loose, especially if there is a little water, dirt, or gravel on the road. I really can't wait to get it up to the 6-7k rpm range.

Upon inspection, there are still no leaks, oil, coolant or otherwise.

The tailpipes have picked up a noticeable amount of carbon in 200 miles, I cleaned them pretty well before first firing it up after the rebuild. What do you think, but to me this time it looks much more healthy than the oily sticky purple smoky crap that was spewing out before the engine rebuild. I'm hoping this will go away once the rings seat more fully,. or at least if someone tells me it's perfectly normal, I could care less what the pipes look like. Bank 1 (right) followed by bank 2 (left).




The mag drain plug picked up a little ferrous stuff but not much.




Pulled the sump plate to check for excess sealant floating around or in the p-up tube. None present. The sump was basically as spotless as I left it.




I did some more logging concerning the MAF and at no load 680rpm idle 17kg and no load 3000rpm it's 70kg, which is spot on. The IAT was just a red herring. The max oil temp has been about 230F and coolant temp about 212F. This is pushing the car pretty hard, so there is plenty of head room for a hot day. Of course, it's been in the upper 40's to 50's F outside during the driving. But it's amazing how much cooler the engine stays compared to before, and if/when the rad fans kick on the coolant temp drops amazingly fast and the oil temp not too far after (I also cleaned and straightened the radiators fin by fin during the light restoration).

Interestingly, it seems to be adopting slightly more toward the rich side on the long term fuel trims, but still close to spec. I'm not sure if this is a side affect of the 3.4L program getting used to the increased displacement, or because I'm running 3.4L injectors, or if it is related to the break in, or if perhaps the fuel pump is getting tired. I plan to test the fuel pump for pressure and quantity in the next couple days again, but I bet it's fine since I did that not too long ago.

TRA idle fuel trims appx -0.16 (slighly out of spec)
FRA long term fuel trims appx 1.05-1.08

The cam deviation settled on 3 deg advanced for both banks. I've observed that the 5.2.2 DME and engine has to go through a couple drive cycles at various rpms before this settles in after a reset. It will not change from here on out.

Another benefit which I've noticed is the electrical system is working much better. Before the light restoration it would struggle to hold 13 volts while running. While the car was completely dismantled, I replaced all of the electrical mains with 1/0 gauge and solder dipped rings. Now, it's dead stable between 13.6 and 14 volts depending on the loads placed on the vehicle.

From here my next oil change is in about 800 miles, with continued varying RPM to promote ring seal.

02-11-2012, 11:29 PM
User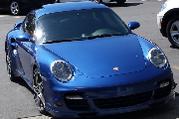 ---
Indeed I am, honestly I cannot drive it enough.




The next oil change will probably come sooner rather than later. I'm trying to come up with an excuse to take a long road trip.