Euro Spec suspension

05-21-2013, 11:29 AM
Addict
Rennlist Member

Bill knows . . .
---
Based on opinions in the forums (for what that is or isn't worth) , once you break the "factory" seal, M030 or a "enhanced set up" mix, neither seems to be a negative on resale and the latter can be an improved street set up. A lot of advances have been made since 95/97 in suspension tech beyond factory parts.
Hang on to the old parts incase some future owner wants to go back to "NA factory" for their museum.
Enjoy your stewardship and the experience. Great looking example.

Will be even better w/o SUV ride height.
Some say White is the fastest color due to a lower weight (lack of pigment), me I think the factory got it right with their name of "Speed Yellow"


05-21-2013, 12:16 PM
Addict
Rennlist Member
Join Date: Jan 2005
Location: SLC, Utah
Posts: 995
Likes: 0
Received 0 Likes on 0 Posts

---
Beautiful car. Come out and drive with us,
IRPCA
.
I bought the complete RoW M030 with threaded Bilsteins from
Gert.
I have been very pleased with it but as the car's ratio of track/street time gets larger I'm thinking of going with a constant rate spring setup. Are you interested in my used parts, ~40k miles? If you are I would get more motivated to change mine.

05-22-2013, 01:00 PM
Basic Sponsor
Rennlist
Site Sponsor

Join Date: Aug 2010
Location: Salt Lake City
Posts: 137
Likes: 0

---
[QUOTE=hoggel;10479452]Beautiful car. Come out and drive with us,
IRPCA
.
If I am in town, I will for sure. I used to drive a lot out at Millers in my vintage racers ( Chevron B19 , 65 Vette ) and have been a few times in my GT3RS. Would be fun to get back out
__________________
JORGEN moller
RaceDeck Garage Floors
http://www.RaceDeck.com
All Rennlist Members Get Club Discounts on RaceDeck
Life Member Bonneville 200 Mph Club
11' GT3 RS - Grey / sans decal with black wheels & trim
991.2 Carrera 4 S in Chalk
993 Turbo - White with Red interior
73' RSR 3.6 creation -
01 BMW Z8
19' AMG E63 S Wagon ( Renntech )
18' Raptor

05-22-2013, 01:30 PM
Rennlister Extraordinaire
Rennlist Member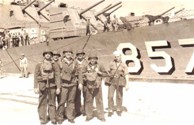 Les Long
---
You have an incredible resource right outside of SLC, Les Long. He is a committed Club Racer, and may need to be committed as well. He hangs around with a bunch of pirates and has a proclivity for sheep. Note his address:
Air Power Racing
2901 Sheep Ln
Tooele, Utah 84074
Air Power Racing
nTeam Garage 301
2901 Sheep Ln. Tooele, UT 84074
phone: 801-475-9380
fax: 801-337-7185
As I recall, the 993 Turbo came with M030 suspension in the US, rust red struts and shocks. The M030 (RoW) rear sway bar was 21mm as I recall, and had enough meat to drill an additional drop link hole. I had the 993 Turbo struts and shocks and M030 RoW springs, along with M030 22mm front bar and a 21mm Turbo bar installed on my NB 993 a while back. The shorter M030 RoW springs lowered the car a tad.....this was sweet set up, but as usual, I had to speed down the slippery slope at increased velocity...went to PSS9s. Note: I was expecting miracles with the PSS9s. Didn't happen, lap times remained the same...it seems I had (In the immortal words of John "Otto" Williamson) run out of talent. That M030 RoW suspension is pretty damn good, and cheap too, if you can find the components anymore.
Originally Posted by
RaceDeck
Did a search but no luck -
I just picked up my 993 TT and I want to keep it pretty much stock. The one thing I want to do is have it set similar to the Euro oem height and improve handling ( simple and good quality) . I am not really going to track the car and I live here in Utah mountains so going too low is tricky on some road approach angles.

What set up would you recommend?
Who would you buy from ( price, friend of forum? )

05-22-2013, 01:47 PM
Addict
Rennlist Member
Join Date: Jan 2005
Location: SLC, Utah
Posts: 995
Likes: 0
Received 0 Likes on 0 Posts

---
Ha! So you know Les?

RaceDeck, you are welcome to drive my car with the RoW M030 set at about RS height and see how it feels.