1988S4 No Start after Pod Removal

03-18-2017, 09:48 PM
Addict
Rennlist Member

1988S4 No Start after Pod Removal
---
Is it possible to mix up the connections on the back of the pod, and if so would it cause a no start? Tach doesn't move at all.

03-18-2017, 10:26 PM

---
You can leave the pod on the workbench, with all of the connections off and the car will start. The only thing that won't happen is that the alternator won't charge unless you rev the engine over about 4K.
__________________
greg brown
714 879 9072
[email protected]
There's a huge difference between great products and good marketing.
I'm all about the great products.

03-18-2017, 10:47 PM
Addict
Rennlist Member

---
Thanks Greg, but not the same situation. If it's possible to mix the plugs is the real question. If it is I can imagine it connecting a ground wrong somewhere.

03-18-2017, 11:39 PM

---

03-18-2017, 11:49 PM

---

03-19-2017, 01:30 PM
Petie3rd
Rennlist Member
This Post Sponsored by:
Dow Corning« & DeoxIT«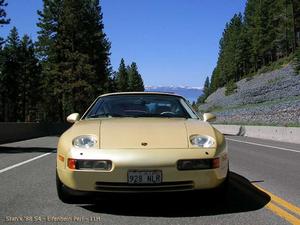 Join Date: May 2004
Location: Philly PA
Posts: 20,869

---
disconnect the pod and start the engine if it starts then you had one of the connectors in the wrong position otherwise get out the WD and trace the wire colors to the respective connectors

03-19-2017, 02:39 PM
Addict
Rennlist Member

---
I disconnected the pod. Still no start. No spark. Fuel in the rails, but not on the plugs.
Exorcised the after market alarm. Since it cranks I don't think that was the problem though.

03-19-2017, 03:13 PM
Addict
Rennlist Member

---
Swapped the ignition relay. No joy. Tested the original too. It passed.

03-19-2017, 08:45 PM

---
Car will crank with alarm armed/activated.

Alarm disables fuel pump and ignition so that it won't start, but it will crank.

At least that's my understanding of it. If I'm wrong, someone will surely correct me (and then I'll know the right info).

03-19-2017, 09:29 PM

---
I provided that information, so you would remove the dash connections and try to start it.
Looks like you tried that. Not the dash.

03-19-2017, 11:06 PM
Addict
Rennlist Member

03-20-2017, 04:57 PM
Addict
Rennlist Member

---
So swap the CPS is the next step? No place to check for voltage?
I ordered an O scope.
Where do I connect it?

03-27-2017, 08:04 PM
Addict
Rennlist Member

---
Well, it wasn't the crank position sensor. Also you cannot plug the instrument pod in wrong, so that's not it either.
Oddly Saturday morning I gave it a shot and it actually started, but was very rough. I shut it off, and it never has fired again.
Battery is well charged and new, so strong cranking.

03-27-2017, 09:55 PM
Petie3rd
Rennlist Member
This Post Sponsored by:
Dow Corning« & DeoxIT«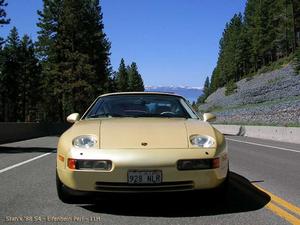 Join Date: May 2004
Location: Philly PA
Posts: 20,869

---
replace the fuel pump fuse

03-27-2017, 11:38 PM
Addict
Rennlist Member
Thread
Thread Starter
Forum
Replies
Last Post

Posting Rules
You may not post new threads
You may not post replies
You may not post attachments
You may not edit your posts
---
HTML code is Off
---