Looking for a UK based or RHD 928 5 speed manual

02-27-2014, 11:11 AM
User
Join Date: Feb 2010
Location: UK
Posts: 219
Likes: 0
Received 0 Likes on 0 Posts

Looking for a UK based or RHD 928 5 speed manual
---
Following 993 x2 and 968 Sport ownership, I finally want to fulfil a childhood dream (literally!).

I'm really interested in finding a RHD manual 928, that's already good, or has the potential to be so.

I'd love a 4.5 on teledials, or alternatively an 86.5 S2 would be fine. I'd also consider a manual GT or GTS.

There's also the option to convert from manual to auto, so I wouldn't kick a potential project out of bed. Although switching an S4 or GTS to manual wouldn't be my favoured route. S4 to manual doesn't appeal somehow and the GTS being converted to stick could be damaging to it's value?

I'd even consider importing a 928 if it was RHD, although I suppose this is a longshot.

Hope you guys can help out!

Cheers

Sam
---
Last edited by Cristel993; 02-28-2014 at

08:22 AM

.

02-27-2014, 02:23 PM
Super User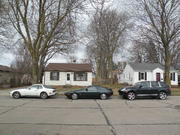 ---
Originally Posted by
Cristel993
Following 993 and 968 ownership, I finally want to fulfill a childhood dream (literally!).

I'm really interested in finding a RHD manual 928, that's already good, or has the potential to be so.

I'd love a 4.5 on teledials, or alternatively an 86.5 S2 would be fine. I'd also consider a manual GT or GTS.

There's the option to convert from manual to auto, so I wouln't kick a potential project out of bed. Although switching an S4 or GTS to manual woudn't be my favoured route. S4 to manual doesn't appeal somehow and the GTS being converted to stick could be damaging to it's value?

I'd even consider importing a 928 if it was RHD, although I suppose this is a longshot.

Hope you guys can help out!

Cheers

Sam
2 points:
1 - There really isn't an "86.5" S2. All 86s had the improved brakes and suspension. Only in the US is there a difference between an 86 and an 86.5
2 - Converting an auto to manual is
NOT
a trivial exercise. Unless the car is
perfect
in all other respects
and
is a tremendous bargain, it probably isn't worth it. It can be done, but it is a huge cost, a good sized pile of parts and a lot of work.

02-27-2014, 03:51 PM
Addict
Rennlist Member
Join Date: Oct 2007
Location: UK - Ex NZ
Posts: 201
Likes: 0
Received 0 Likes on 0 Posts

---
Hi Sam,

The obvious places to look are autotrader.co.uk and pistonheads.com and keep an eye on classic cars as well. Highly recommend you join the mail list on 928.org.uk, it's the best 928 UK resource and has the occasional car for sale as well - a list member recently advised he's putting GT up for sale.

02-27-2014, 07:09 PM
Addict
Rennlist Member

Rennlist
Site Sponsor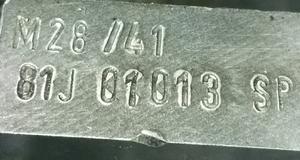 Join Date: Jan 2003
Location: Double Oak, TX
Posts: 15,721
Likes: 0

---
There is a nice RHD S2 86 Auto on Pistonheads now for 4K UK Pounds but PLEASE do not spoil it by converting it to a crappy 5 speed.
__________________
Does it have the "Do It Yourself" manual transmission, or the superior "Fully Equipped by Porsche" Automatic Transmission?
George Layton March 2014
928 Owners are ".....a secret sect of quietly assured Porsche pragmatists who in near anonymity appreciate the prodigious, easy going prowess of the 928."

02-28-2014, 04:56 AM

---
Don't upset Roger as you WILL be needing him

I'm on the darkside converting my car to a manual. Roger does'nt like putting too much strain on his left foot

FYI as manual gearboxes are difficult to find there is one on ebay now from a S4 car i would think. If you need anything i'm near Windsor.
Regards
Geoff

02-28-2014, 05:13 AM
Super User

---

02-28-2014, 05:35 AM

---
Originally Posted by
928cs
The 928GTS 5-spd was sold for £15k back in Sep 2012 when I was about to buy my 1993 MY 5-spd GTS. What put me off was the rubbing strips and the wood in the cabin. Now that the car is with Specialist Cars, and that there has been a few more +ve noises about the 928 in variouis classic car mags, I would expect the px to start with a 3...

02-28-2014, 08:24 AM
User
Join Date: Feb 2010
Location: UK
Posts: 219
Likes: 0
Received 0 Likes on 0 Posts

---
Thanks for all the info, it's interesting to see how polarised opinions are on manual vs. auto. I drove a manual 86 S2(.5) and a manual S4 a few years back and although the change wasn't exactly 993 rifle-bolt-esque, it was possible to work around it's shortfalls. For me, much rather those than the overall impact of a torque converter. Not that I'm against autos, my E320 is such and it suits the car perfectly. It's just that for a weekend toy I want a manual.

I suspect that GTS at SCM starts with a 3, then a 9, followed by more 9s, then maybe a 5.

02-28-2014, 09:36 AM
Addict
Rennlist Member
Join Date: Oct 2007
Location: UK - Ex NZ
Posts: 201
Likes: 0
Received 0 Likes on 0 Posts

---
The manual linkage system has components that wear, unless you know they have been recently replaced, the lever throw and accuracy will be sloppy.

Relatively easy to replace and Roger also sells a shortshift kit which completely removes the front linkage under the gear lever - it does shorten the throw considerably.