Just Peachy OB project

11-07-2011, 10:53 AM

Just Peachy OB project
---
Recently purchased Tass's 79 OB that he had in storage for the last few years.
https://rennlist.com/forums/928-foru...5spd-sold.html
Unfortunately Tass has a lot of irons in the fire, and could not get to this project. Had it shipped to Texas, and then brought it up to 3rd Coast this past weekend where it was a hit. Brian, (RL: olmann) out of Oklahoma City gave us his expert opinion (used to run a body & paint shop) on which route to go, and if the car can saved. A few others hade a look, and had pretty much the same opinion as Brian. When I say "we" speaking of Dinsdale Pirhana who lives an hour up the road. Plan is to transfer the very well kept interior, etc, into a donor car, preferably a non sunroof, no rubstrip of or about the same year. TIA already goes out to: Roger Tyson, Herman Koster & Jim Doerr who asked if there is any help needed on this project, and they are there to help in any way. What a great community we have here. Stay tuned. 77Tony
---
Last edited by 77tony; 12-29-2018 at

09:47 PM

. Reason: Updated link to page 1

11-07-2011, 12:58 PM

---
It looks like everyone took advantage of the chance to sit a "new" 79' interior

I'm glad she went to a good home and I'll be following along as your project progresses.
Also, Tony was a great guy to work with. The deal was quick and clean and I felt the car would be in good hands.

11-07-2011, 01:42 PM
Not the sharpest tool in the shed
Rennlist Member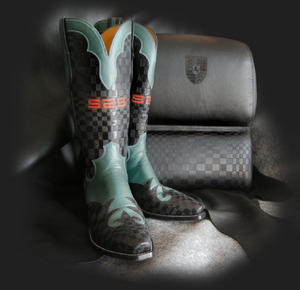 Join Date: Dec 2008
Location: Chandler, AZ, USA, Earth, Milky Way Galaxy
Posts: 7,584

---
Tony, You look like you actually fit in that car. Must be the sunroof delete that gets the extra headroom.

If you have to total the car will you be looking for a donor car of a specific color or are you going to paint the donor shell another cool color?

11-07-2011, 02:50 PM

---
Brought "Just Peachy" to a few more body shops, and decided to look for a sunroof & rubstrip delete donor car. Hopefully will find one in close proxemity to our location. Now that we won't be using the original vin, we look to paint in another Porsche paint color. T
---
Last edited by 77tony; 12-29-2018 at

09:55 PM

.

11-07-2011, 03:33 PM

11-07-2011, 04:24 PM

---
Not sure how far your willing to go, but this is close to me, Martins went to see it, it's a non runner with a rattle can paint job. But a 79 5 spd, so it could be a good donner.
It's been for sale for ever, could probably get it for under 1k.
http://ontario.kijiji.ca/c-cars-vehi...AdIdZ316180471

11-07-2011, 04:40 PM

---
Great project, Tony! I'm glad this one will be kept together (at least the group of parts will be kept together). Let me know if I can help with any parts; I have quite a few 78-79 parts, as well as several nice late-model engine crossmembers if you are interested in upgrading.

11-07-2011, 04:50 PM

---
Met a chap at 3rd Coast from the DFW area that has a few OB sunroof delete OB's and will be sending pics. Just purchased a car trailer, and am ready to roll. Something in the vicinity of under 350 miles each way would be nice. Mark, your definitely on the radar for used parts. TIA T
---
Last edited by 77tony; 12-29-2018 at

09:55 PM

.

11-07-2011, 05:14 PM

---
Alan (Abrexrode) from Georetown TX, just bought
this used 78 Euro
. He said he may fix it up, he may part it out.