Performance comparison '84 Euro 5sp vs. '87 S4 5sp

01-20-2009, 12:06 PM
Addict
Rennlist Member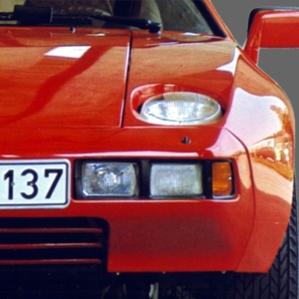 ---

01-20-2009, 01:03 PM

---
Jim, I have both also and I think your descriptions are right on the money. It always seemed to me that the Euro is spooky fast in the upper RPM ranges but lacked something in the lower ranges. Both are a blast to drive. It has also seemed to me that the Euro power band seems to kick in at a higher RPM but stays there all the way to redline. Great descriptions!!! I enjoyed your observations.

01-20-2009, 03:48 PM

---
Again, i had both and did the same modifications to both. things like the lighter brakes work in favor to the S4, but the engine does have some heavy stuff on it. in the end, both weighed near the same in final form. the S4 was about 50lbs heavier, that I tried to overcome with the lightweight starter, and some internal chopping!

The only real differnce is that those extra cams and intake is a little beefier. plus, i did change the clutch to early dual disc which saved about 20lbs there as well.
I think the 150lbs of spec weight was mainly in interior differences, along with that rear air conditioner.
i remember one time in my early track years getting my 84 down to 3250 and a lot of stuff was taken out already.
mk

01-20-2009, 08:00 PM

---
Originally Posted by
Tom. M
Do you have any dyno graphs of your 84? I've only seen one Euro (84and up) 5 sp that put down something that was even close to what they are "rated" at. Most Euro's we've done up here have been relatively low rwhp.. Most S4's we dyno are around 260 to 270 rwhp consistently ..and with a xpipe..they start heading towards 300...
I'm not intending this as a slam in any way, it's just that I would really like to see some good dynographs from the Euro's..

The S4 should have the same exhaust mods as the Euro to have a decent comparison. I'm with Tom though on power measurements for the Euro. I've seen very few and none have lived up to the hype. Those few may have had problems, but unknown.

01-20-2009, 09:16 PM

---
My S2 runs damn well at the track. Motor runs perfectly and she pulls hard all the way to redline. The only drawback its an auto. If you learn to drop it to second at the right time, itll make good exit speed for corners. I just wish it was a 5spd. Always enjoyed running against the STI, Lotus, Vettes just the same. Car weighs around 2650Lbs with me not in it. Good times
Water under the car is from a spilled water bottle
http://www.youtube.com/watch?v=uTI6-YV-fCU
---
Last edited by Drewster67; 01-21-2009 at

10:32 AM

.

01-21-2009, 10:07 AM

---
my '81 Euro is 3100 lbs (had it on the scales) and has NO fancy equippment or options at all. I second what Mark says, it is the sum of all the little things that add up to a lot of weight in the end.

01-01-2011, 10:58 AM

---


I've got scads of dyno charts. When running right, it'll show the right power on a DynoJet.

When making a comparison it's important to lay out the criteria. A Euro S, because of the lower displacement and cam profile, is slower off the line for drag racing. Because of the top-end power and lower weight, it'll be faster on a road course.

What's important to you? I'd take the S again.

01-01-2011, 11:10 AM

---
My 85 euro is an auto with the optional 2.54 trans. It has no trouble with power down low from a standing start, it will easily spin both wheels and never bog down, (high stall converter). So if you floor it from a stationary position, nailing the kickdown it will redline in first and then this A28.06 auto is perfectly programmed to kickdown to the peak TQ rpm in 2nd and run up to redline again in 2nd repeating that all the way thru 5 gears. That kickdown happens faster than any human can shift.
My engine and car speed both gain acceleration right to redline.

Not many cars can match the thrill of that acceleration or sound. Mine runs more fuel than stock and is lighter by a good bit. (removal of AC, engine fan, stock exhaust, spare) I think the gearing and engine characteristic of being stronger on the top end allows it to have a very good top speed. No better ride imo.

01-01-2011, 11:38 AM
Addict
Rennlist Member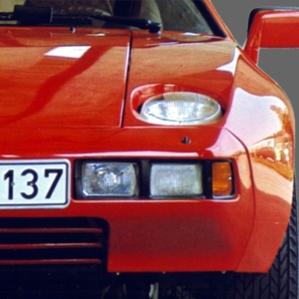 ---
Thrilling is a great word for the Euro!

When the torque and hp curves cross at relative peak, your head firmly planted in the headrest. Great sensation! ...used to scare my wife.

OTOH, she seems not to be AS scared with the S4, although it eats up road in similar fashion - but with less drama.

With more seat time in the S4 now, I can safely say it's more streetable.. as much to do with the 2.2 rear, BW synco'd trans, and SD clutch (though I would trade the SD for DD).
And I agree with Glen the Euro would be best for a road course, where you can stay up high in the revs.

01-01-2011, 12:56 PM

---
TV, when you are ready to sell that 85 EURO please give me a shout, sounds like you have a hell of a car there... You might want to check that tranny though...unless you have done something REALLY different to that car no 928 came with a 5spd Auto trans!

I would SO love to have Tip S tranny's in my cars I can't even tell you, or even better the new PDK's!

01-01-2011, 03:21 PM
Been selling Twinkies on Ebay,
have some extra cash right now.
Rennlist Member
Join Date: Jan 2010
Location: Working the local street corner for $$$
Posts: 6,043

---
My '78 weighs 3330# w/ 1/3 tank of fuel, some tools, spare tire, etc.
I agree on how the Euro likes to rev. And mine certainly does lack some low end grunt... but get her up to 3300RPM and she seriously scoots away! The powerband reminds me of an old 1st generation RX-7 that I owned years ago, almost 2-stroke like. Mine is a CIS car though, not a LH twin-dizzy like the OP's.
---
Last edited by Erik N; 01-01-2011 at

03:37 PM

.