Security guard at strip mall prevents car from being towed until I authorize

12-07-2016, 09:38 PM

Security guard at strip mall prevents car from being towed until I authorize
---
Starter keeps chugging but engine won't turn over.
I jump start it and take it to the autozone.
My battery is still under warranty and I get a free replacement.
Again the starter keeps chugging but the engine won't turn over.
I call a tow truck and they say they'll come out after rush hour.
The tow company calls me saying that the security guard on duty won't let them tow the car away and he calls the cops before he can get a hold of me. So the tow truck company gives him my phone number, he calls me, after he calls the cops, and I tell him to let them take my car.
Can a strip mall actually keep a car from being towed like that? The guard said he's doing everything. by the book, wth

12-07-2016, 11:42 PM

---
A tow truck could steal a lot of cars, doesn't have to be at a strip mall.

12-07-2016, 11:43 PM
Addict
Rennlist Member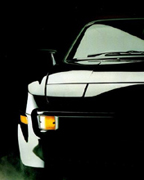 Join Date: Jun 2007
Location: Palm Beach, Florida
Posts: 5,440
Likes: 0

---
It's his property, or at least his property to protect, he can do whatever he wants. If someone came on your property and tried to tow a car would you let them?

12-07-2016, 11:44 PM
Addict
Rennlist Member

---
As a strip mall security guard, he is obligated to protect the property rights of the owner.

He also has the right to refuse people access to the property.

This is a dumb thread.

12-08-2016, 12:18 AM

---
A number of years ago there was a rash of auto thefts around where I live where the thieves would tow cars away at shopping centers using what looked like legitimate tow business trucks. They got a bit brazen and towed cars right out of people's driveways at night too. Witnesses would say they thought someone's car was being repo'ed so they never called the police. One thing that "sold" the witnesses on it being okay was that the truck had logos and phone numbers on it like a real business.

12-08-2016, 12:24 AM

12-08-2016, 05:41 AM
Addict
Rennlist Member
Join Date: Oct 2014
Location: North Jersey
Posts: 189
Likes: 0
Received 0 Likes on 0 Posts

---
As someone who's had a car stolen by a towing company that mysteriously vanished along with the car, after having written and signed permission from the property owner to leave the car where it was and that it would not be touched, you're lucky. I wish your situation happened to me.

Thankfully I did get the insurance payout by the property owner, because it was a different department that called this fly-by-night tow operation. But $700 book value on a 4 cyl Foxbody with a swapped 351 and all kinds of mods was pretty horrendous.

12-08-2016, 10:54 AM
Rainman
Rennlist Member
Join Date: Jan 2007
Location: Rancho Cucamonga, CA
Posts: 42,772
Likes: 0

---
Strip malls tend to be private property with public access.
Guard is employee of mall/lot owner so it's up to him what can and can't get towed off the property.

12-08-2016, 01:15 PM