HORRIBLE EXPERIENCE WITH BROADFOOT RACING

12-06-2013, 12:44 PM

Rennlist
Basic Site Sponsor


---
Originally Posted by
Rokket
I ordered a set of the fender flares from Broadfoot Racing on 10-17-2013...I Still do not have them as of 11-29-2013. Was promised them by 11-6-2013. THEY NEVER ANSWER THEIR PHONES!!! They did respond to one of my email about 3-weeks ago & told me I would have them in 3-days. This is the 45th day & I filed a complaint with PayPal to preserve my claim. I live less that 2-hours away from them so it is not like it takes a long time for freight....They are really starting to **** me off, as I have my car apart for painting and Broadfoot is incredibly unreliable.
If they built the parts after the order is received and not stock them 6 to 8 weeks is about right

12-06-2013, 02:04 PM

---
Honestly they might be great people but from everything I've seen posted the last couple years they shouldn't be running a business, to many complaints of products not delivered. I'm to afraid to ever deal with them

12-06-2013, 02:30 PM
User
Join Date: Jul 2012
Location: Florence, Kentucky
Posts: 391
Likes: 0
Received 0 Likes on 0 Posts

---
Originally Posted by
StoneGrey951
Hello everyone. I'm a new Rennlist poster although I've been reading your forums for years. I have a fully restored '87 951; stone grey, black leather sport seats, 968 mirrors/handles and tastefully done sound system. Owned it since 93. Also installed the gorgeous Lindsey Racing hood scoop and turbo twist wheels to round out a 'stock on steroid' appearance. The motor is a work of art by Albert Broadfoot (AutoSport Florida). Albert's specialty is custom powder coating and silver carbide impregnation on all the internals. One of my favorite touches he accomplished was placing a stainless wire mesh behind the opening of the hood scoop - nice touch. After overhaul, my car began to experience an oil leak on my exhaust (smoke smell after startup), and also developed the notorious bad turbo white smoke (I had paid to have turbo overhauled too). Albert is always gracious and agreed to repair so I dropped the car off to their shop in January 2013 with a warranty completion agreement of March ball park time frame. By the way, my engine is stock based to ensure daily drive reliability. Race motors don't get warranty if I'm not mistaken. March came and went and so did the rest of the year. I got some communication initially but unfortunately, I have not been able to get a return call, text or email from them since 18 Jun 2013, and no communication from Albert at all. Matter of fact, I haven't seen or heard from him since original overhaul over 2 yrs ago. Today is 6 Dec 2013. As you can imagine, I am concerned. I spell: I don't know status of my car. Think right now what you'd be feeling/thinking if your Porsche had been in a shop for almost a year without you knowing its status and the business not returning your calls for six months. Does anyone on Rennlist have info as to their status? Are they still in business? Is Albert even still turning wrenches? Has anyone seen them recently? Their shop was packed with dozens of cool Porsches when I got sight-on during drop off at thier airport hangar, so I assume they have other priorities obviously, but at this point, I'm having to go down road of requesting legal assistance for a company that's out of business. Albert/Kelli, if you're out there, I love you guys, but I need to know status of the car and of Autosport Florida.
If it were me, I would not hesitate to take a "vacation" to Jacksonville to see for yourself if I were in your shoes... that is beyond shady.

12-06-2013, 03:22 PM

---
There isn't anything shady whatsoever about Broadfoot and he's on Facebook every day practically. They have a giant facility and have put racecars on Daytona within the past couple of months even. Albert's awesome and helps people troubleshoot for free sometimes even. I'm taking my car over there next week actually.

12-06-2013, 03:25 PM
User
Join Date: Jul 2012
Location: Florence, Kentucky
Posts: 391
Likes: 0
Received 0 Likes on 0 Posts

---
...then I retract my statement. While your over there maybe you can inquire about stonegrey951's car and do him a favor as they seem to be having communication issues according to his post.

12-07-2013, 01:43 AM
Addict
Lifetime Rennlist
Member
Join Date: Jun 2003
Location: long gone.....
Posts: 17,413
Likes: 0
Received 0 Likes on 0 Posts

---
Rennlist is FILLLLED with similar terrible experiences. You're lucky you live in Jax or you'd be SOL. You must have the secret Broadfoot signal or something.

12-07-2013, 08:47 AM

---
Broadfoot Racing / Autosport Fla is far from shady..... Anyone who has an engine built from Albert knows how competent he is, his builds are art work. Be patient young grass hopper...... good things take time.

Cheers,

12-07-2013, 10:32 AM
Addict
Rennlist Member
Join Date: Sep 2010
Posts: 2,134
Likes: 0

---
Paul,
I don't agree that they shouldn't be in business.
I DO agree that trying to do business with people that don't communicate is beyond frustrating!
It sounds to me like these are good people who do good work but are not good business people.
Knowing that this is what to expect then one can decide if the wait/communication is worth the end result.
Sounds like at a minimum, if they hired a part time receptionist, they could solve most if not all of these problems.

12-07-2013, 10:43 AM
Addict
Rennlist Member
Join Date: Jul 2013
Location: Chicago, IL
Posts: 2,373
Likes: 0

---
If I had my car into the shop and they would not call me back in a six month time frame for warranty work (while the car has been there almost a whole year)....I would go and collect it.

I'm not saying that this guy isn't a real business or doesn't do good work.....but with customer non-service like that....there is no way I would patronage a business like that.

I do specialized one-off work for the nuclear power industry.....and it's all about customer service. It's not cheap, but you get what you pay for....and they get great customer service. Or at least we try...and try hard.
---
Last edited by Paul Waterloo; 12-07-2013 at

11:49 AM

.

12-07-2013, 01:45 PM
Addict
Rennlist Member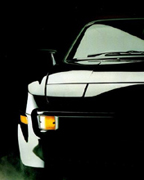 Join Date: Jun 2007
Location: Palm Beach, Florida
Posts: 5,454
Likes: 0

---
It's unfortunate but seen this many times and not just in the auto industry. Great chef opens restaurant and fails because doesn't have a clue how to run a business.

Being a great guy and a competent & knowledgeable mechanic has zip to do with running a business or offering your services to the public.

I wish them all the best, they are just up the road from me, but I'll never use them unless they get their act together.

12-07-2013, 04:14 PM

---
Poor communication.... yes, so if you are not able to stomach that stay away. But if you want one of the best 4 banger water pumper builders on the East Coast, he might be your man. Albert has been the only guy who has been able to put my 3.2 968 together and keep it together. That alone makes me stand in his corner.

Cheers,
Joel

12-07-2013, 04:27 PM
Addict
Rennlist Member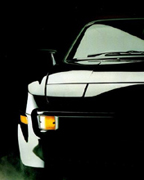 Join Date: Jun 2007
Location: Palm Beach, Florida
Posts: 5,454
Likes: 0

---


btw that's a very nice looking build!