Do you reuse your halfshaft bolts?

02-09-2019, 09:27 AM
User
Join Date: Feb 2018
Posts: 35

Do you reuse your halfshaft bolts?
---
Putting my track car back together after a suspension upgrade. The bolts for the half shafts appear to be original. Because of the stresses these are under I ordered new and replaced all of them. Wondering if that is common practice or am I being overly cautious?

02-09-2019, 09:46 AM

---
You can buy a box of generic grade 8 , 8 x 1.25 Allen bolts that are much cheaper than the 12 point OEM units and are less prone to stripping.
As far as stress goes , i think the torque is 37 ft/lbs or 50 ft/lbs ??? and with 8 bolts per end , the key is to cleaning off any residual grease before installing and torquing !

02-09-2019, 11:24 AM
Addict
Lifetime Rennlist
Member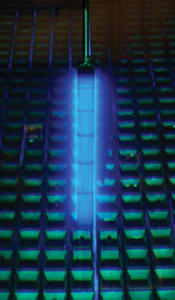 Join Date: May 2001
Location: Hotlanta - NE of the Perimeter
Posts: 11,429

---

02-09-2019, 12:11 PM

---
if the mating surfaces, threads and fasteners are acetone clean, there is less of a chance of the bolts working their way back out. difficult but doable. I usually go through 50 q-tips and get flogged on brake cleaner cleaning each hole one at a time after the CVs are in position but not torqued yet.

be sure your replacement fasteners protrude the rear of the flange a thread or a thread and a half.

drivers side inner gets the exhaust heat so rotate that cv whenever you relube.

02-09-2019, 04:15 PM
User
Join Date: Feb 2018
Posts: 35

---
Thanks everyone. Next time I have them off I will use lock washers. I think the studs are a great idea too!

What got me thinking about this was, we worry about fatiguing bolts by stretching them, so do they also fatigue from shear loads?


02-09-2019, 07:28 PM

---
The bolts should never be in a shear loading condition. When torqued properly they should purely be in tension, the torque is passed via the axle flanges pressed up against the drive flanges. The problem is when they loosen and then they are in shear/bending. Then they should be replaced. Pure tension should not fatigue them significantly unless you overtighten them.

02-09-2019, 07:50 PM

---
I re-use.

And those lock washers are such a pain in the a$$, ditched them after trying them 1 time.

Key to the stock bolts is keeping the triple square drive pocket clean during install and removal.
It's easy to get grease on the threads during a messy removal/install but you have to keep the threads clean (chlorinated brake cleaner) and secure them with blue loctite.
We run same width tires all around so we rotate the all weekend.
With all 4 wheels off the ground, it's easy to slip around the back and check cv bolts once or twice a weekend.

T

02-13-2019, 09:48 PM

---
As was noted, they aren't in shear. They hold the CV 'body' to the stub axle or output shafts
The torque on the bolts isn't high enough to worry about bolt stretch.
Head bolts are a good example of that.