Why don't you guys 245.35.19?

05-29-2013, 08:07 PM
Banned
Join Date: May 2010
Location: San Francisco
Posts: 370

Why don't you guys 245.35.19?
---
i come from a 996 turbo and ran wider tires than stock.. being that the car was awd i had to pair the tires close to overall diameter and rpm's

Based on the super sports for my 997 -

245.35.19 - OD 25.8 / RPM 807 Delta 15

235.35.19 - OD 25.5 / RPM 817 Delta 25

305.30.19 - OD 26.3 / RPM 792

Other than potential for rubbing on really low cars.. get a 245. when i am due for tires i will get this size and report back

Mike

05-31-2013, 02:22 AM

---
Porsche puts a width differential into their designs for a reason--it has to do with several things. When you up size the fronts you are changing the behavior of the car. Trust me, Porsche did extensive testing with the 245/19 on the 997s but settled with the 235 width--for a number of reasons.

06-01-2013, 04:10 AM

---
i loved my 245 fronts, running 255 fronts on my aWD 997 now.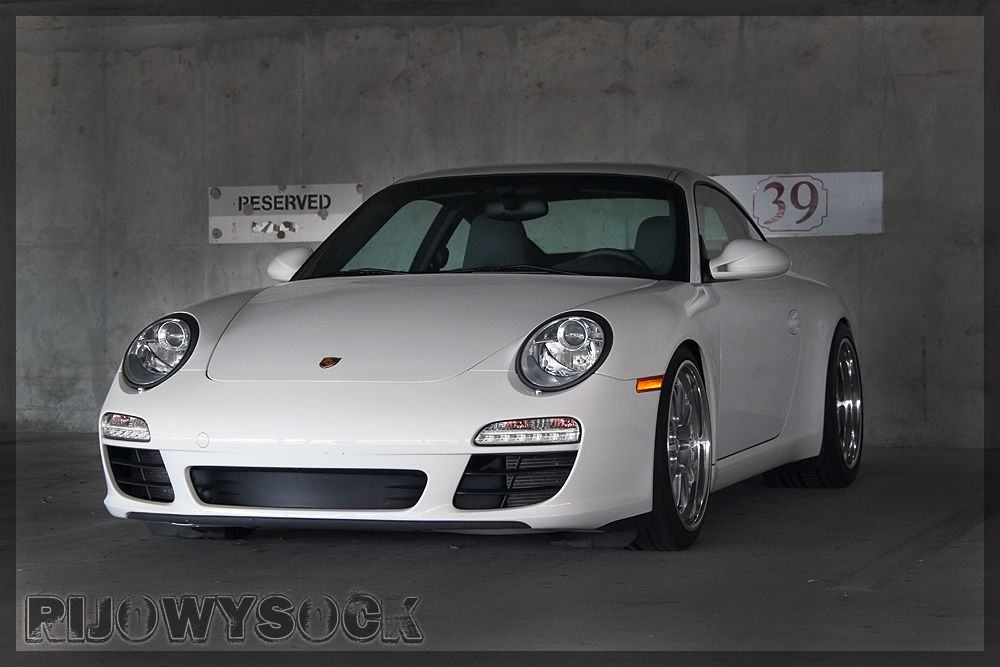 235's were way too narrow for me....
if they picked the ****ty conti's because of their "rigorous testing" then i can no longer trust their decisions.. the stock tires were crap, and 235's too narrow.. they need the car to be naturally "understeer" happy for US regulations... therefore... narrower fronts.

09-16-2013, 06:47 PM
Banned
Join Date: May 2010
Location: San Francisco
Posts: 370

---
i just put the 245's up front.. they certainly hug my 8.5" wheel better... beforehand i had a slight stretch which i know it optimal for handling as the sidewall has less flex. I live in san francisco with bad roads and wanted to protect my rims and has more grip.

they seem to be working out fine, i have noticed that under full lock they do rub slightly..

09-17-2013, 06:36 PM

---
Running 245 width on a 9" wheel up front, also stepped out a bit so it doesn't run. Running this setup on the track and the street and love it over stock.

Of course, better to run a wider wheel with a 245, probably a 9" instead of the 8.5". If you're running too wide of a tire, the side wall will be floppier than optimal. I think most tire techs refer to this as the "stretch of the tire on the rim). And ideally you want the same stretch in the front as the back.

Here's what I'm running after recos from folks at formula 43, Fikse, and several other folks at the track.

18x 9.0 et51 (with 245/40-18)
18X 11.0 et51 (with 295/35-18 )

09-17-2013, 06:51 PM

---
Was just thinking about it earlier today that I would like to go 245(F) & 295 or 305 (R) and I come home to this topic...coincidence? I think not...perfect timing me thinks

Oh...and 2007 997.1 C2 and moving to 19" OEM wheels next spring.

09-17-2013, 07:10 PM
Addict
Rennlist Member
Join Date: Apr 2010
Posts: 2,151

---
Thought about this before replacing the tires. Oem ps2's were shot. Wanted to do 245s and 305's vs current 235's and 295's. i now just do more spirited driving no track or autocross. Did not make sense for any change. I might just loose the feel that makes me smile. So i stuck with the tried and tested. But i would tend to agree that the understeeer character of the car is why porsche did 235's. 245's would help for sure. But change in width of tires also affects steering feel and other characters of the car..just take note.