Mod - FVD Oil Pan plus Baffles

07-23-2016, 03:54 PM
User
Join Date: Jul 2016
Posts: 18
Likes: 0
Received 0 Likes on 0 Posts

---
Hi. I can ser that you have a 997 S (3.8L). I want to installera this Oil pan but on the FVD website they say that this product doesn't fit the S model. Have you been in contact with them about this before your purchase?
I would really appreciate a link to the exact product if you have it.

Thank you in advance!

07-23-2016, 04:48 PM
Addict
Rennlist Member
Join Date: Sep 2014
Location: Sherman Oaks, CA
Posts: 1,653
Likes: 0
Received 0 Likes on 0 Posts

---
Originally Posted by
Hal
Here is what I found on the 996 M96 motor. Oil starvation occurred: 1.) On long, left hand sweepers, and 2.) When the car was running pure race slicks. NT-01's and R-888's of the world could not generate enough G force to cause the problem. Said another way, oil starvation would only occur when a car was on a long left hand sweeper PLUS the car was on slicks to generate enough laterial force to cause oil starvation.

So here is my question: Did the 997 M96 and/or M97 motors change the oil pickup so that oil starvation can happen under less dire circumstances than race slicks? Any feedback from the track rats over on the Racing and DE forum on this?
Would love to hear an answer to Hal's last paragraph question....

02-18-2018, 05:26 PM
User
Join Date: Mar 2008
Posts: 812
Likes: 0

---
I need to replace the pan on my 06 C2S, and since I track the car, I'm interested in one of these pans. I prefer the FVD design because it's one piece. Why do all the websites still say its 3.6 only?

02-18-2018, 05:53 PM
Addict
Rennlist Member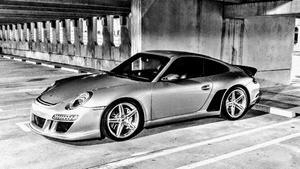 ---
Based on Hella-Buggin making me think about tgat drain valve being plucked off by a tire gator or other road debris, I changed it to the LN Magnetic plug.
By the way, when I removed it there were some light scuffs on it from contact with something, so thanks Hella.
I also added LN's stainless steel skid plate, which is a real quality piece, unlike the toy factory aluminum offering (that also doesn't work with a deep sump).
Here's my current setup.

02-18-2018, 07:40 PM
Addict
Rennlist Member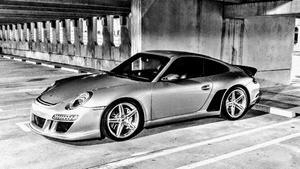 ---