DIY brake caliper clear coat

07-21-2014, 06:20 PM
Addict
Rennlist Member
Join Date: May 2012
Location: California
Posts: 743
Likes: 0
Received 0 Likes on 0 Posts

---
Holy resurrected thread --- I just followed the instructions and did this as well --- followed the directions to a "T", down to getting the VHT at Amazon. I found that VHT clear has a propensity to run and create drips REALLY EASILY. However, I also learned that blasting the drips with a hairdryer yields a dry-enough state wherein one can wet sand the run with 1000/2000 grit sandpaper and reshoot. Easy Peasy.

The results are not 100% perfect, but they are pretty darn good.

I included some gratuitous shots of the car just because I cleared out my garage to work on the car and it yielded a good opportunity to make pictures of the car from more than 6" away. :-)

07-22-2014, 07:36 PM
Shade Tree Fixer
Rennlist Member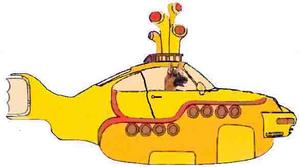 ---
Yes your procedure works great and does a much better job than mine. I'm lazy and don't bother taking the wheels off the car or cleaning up the edges of the old paint as the new clear-coat seems to wick under the old finish reasonably well.

07-22-2014, 08:19 PM

---
If you need to redo the Porsche logo on the brakes there is a site that makes the stencils, used them , they did an excellent job.
Got the info off the P-car DIY site.
You can purchase the Porsche logo stencils needed to do this conversion from Terry Fretwell at
www.europdr.com
The stencils are $24 for 4 pieces Terry's e-mail is
[email protected]
be sure to mention you saw this on p-car.com

07-25-2014, 01:20 AM
Addict
Rennlist Member
Join Date: Sep 2006
Location: San Diego, CA
Posts: 2,404
Likes: 0

08-02-2014, 11:14 PM
Addict
Rennlist Member

---
When I bought my car the previous owner had just replaced the rear calipers. The clear coat on the fronts looked pretty bad after seeing the how nice the rears looked. So I did this exactly the way the OP described using the VHT clear coat. It took about 30 min to do it and now I have to wait 3 hours before putting my wheels back on.

08-03-2014, 08:15 PM
Addict
Rennlist Member

09-08-2016, 10:36 AM

---
If you remove the calipers and disassemble them, there's a gun coating called Cerakote. It's probably the hardest air drying spray available but the substrate has to be absolutely clean (blasted preferably).

They also make an equally tough clear coat (and comes in maannny colours).