What was included in the m495 package?

06-24-2011, 10:50 PM
User
Join Date: Nov 2009
Location: SF Bay Area - Marin
Posts: 346
Likes: 0
Received 0 Likes on 0 Posts

---
Don't sweat the "motorsound" option. It's just a drilled airbox cover (which you can buy and add on) and different mufflers. There is a better aftermarket solution for great motorsound... search Fister Stage III's ... that's the way to get real motorsound!


06-24-2011, 11:22 PM
Addict
Rennlist Member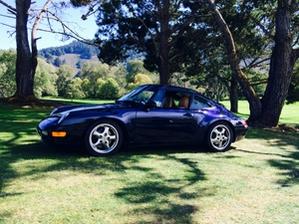 ---
Clips mean nothing. You need to listen in person before picking exhaust. But, in Ilko's defense, there are advantages to searching prior to asking questions. All too often, there are new posters here with the same old questions. It's like Google-I consider myself pretty adept at proper wording. I've seen other people try the same search with minimal results compared to mine.
Don't take high post count as inverse to knowledge, and try a little humility for starters, perhaps.

06-24-2011, 11:37 PM
Addict
Rennlist Member

---
Why do you want a 993? Why are you asking about a C2S in particular vs a C2 or a C4S? What are you looking to get out of the car? Are you looking for a low mile garage queen or a car you can drive and enjoy?

Nobody here, ilko included, is out to alienate you. We want to help. But better research on your part will get you started and we'll help fill in the blanks.

06-24-2011, 11:42 PM
Addict
Rennlist Member

---
To be fair to Iko us long termers do get a bit tired of fresh members simply posting questions gratuitously without first making some semnblance of an effort to research answers through this mammoth encylopedia weve been collectively compiling over the last 10+ years. It appears like blatent laziness although Im fully aware of human nature and have commited the same sin myself in the past I am sure.

No Motorsound option was not part of teh package on any 993. it was always an option...

Cheers

06-25-2011, 12:05 AM
Addict
Rennlist Member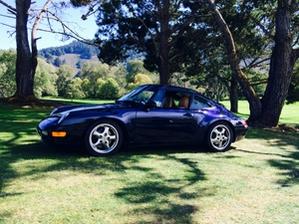 ---
34 posts in 1 week=1768. Heck, in 5 years, at 7500+ posts, you'll be an a$$hole like the rest of us.


06-25-2011, 12:18 AM
Addict
Rennlist Member

---
ro9. Maybe cutting the sarcasm may extend your lifespan on these boards. Just a small tip. This board can execute you collectively if they wish. Ive seen it happen and its not really fun. Its spoils your enjoyment and others. Just remember its like being invited into a mates lounge. Take your shoes off before you put your feet up on the couch and try not to scratch your ***** in front of his wife. You know the drill. I dont necessarily agree with how politically correct it can be around here. Pistonheads in the UK can give you a nice alternative. However this place works and provides a valuable resource and frankly is one of the few sites I check every day of my life.

However, its been a while since a public roasting and we are all getting a bit peckish LOL! Joking.

Good luck with whatever car you are looking for or end up purchasing. P cars are good.

Cheers

06-25-2011, 12:26 AM
Addict
Rennlist Member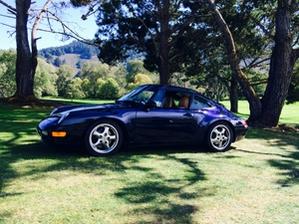 ---
Originally Posted by
ro9beam2002
Ed please... this is a public forum... who are you to say what can be posted and what can not be??? I honestly have searched for my answer... just didn't find what i was looking for... if i am stupid, or don't measure up to your standard of using the search feature properly, i apologize to you....

Please daddy, forgive me.... dear god
WTF? At what point did I state what you can/can't post? If you'll notice, a few people here came to the same conclusion. Now, I'm beginning to think we're the victims of short-circuits in your brain cells.
How many times have we seen someone barge in here in a big way, take some flak, get offended and fire back immediately? The good news is, they typically vanish as quick as they appear.


06-25-2011, 12:34 AM
Addict
Rennlist Member

---
ro, these guys are all here to help, give them a chance. This place is very generous. I'd like to keep the peace here.
And I want to see pics of the GNX! Pics or it doesn't exist.


06-25-2011, 01:04 AM
User
Join Date: Jun 2011
Posts: 114
Likes: 0
Received 0 Likes on 0 Posts

---
Van, i have to buy weed-eater in the morning... the husqavarna's at lowe's any-good? or do you prefer the echo? Saw list under your name....

I ran over my 30 year old echo 2 weeks ago, it was my dads..etc.. i was so pissed at myself. That was a damn good weedwacker...

06-25-2011, 10:53 AM
Moderator
Rennlist Member

---
Good job, Ro. That's the spirit. You'll find this place to be immensely useful and fun if you have the right attitude. IMO, ilko and the others were just trying to teach you how to fish instead of giving you the fish.

Have a great weekend.