Does going from 17in to 18in wheels reduce braking power?

10-13-2007, 11:08 PM

Does going from 17in to 18in wheels reduce braking power?
---
I recently switched out my 17in wheels for a set of porsche 18in wheels and tires. Since installing the 18s, it feels like my braking power is now reduced. I know 18s are heavier wheels and tires, does this effect the braking ability?

thanks

10-13-2007, 11:13 PM

---
I once filled a friends bike tires with water as a gag... That baby had braking problems!

The 18 wheels may have more rotational intertia, but that small difference should not be perceivable.
The overall diameter should be about the same between the two wheels. That is all that matters.

Pete

10-14-2007, 12:05 AM

---
Given that an 18" tire will have a wider and shorter contact patch, that makes sense.

But likely it's what Pete said--you probably picked up 5lbs of unsprung, rotating mass per corner and you're feeling it.

10-14-2007, 12:07 AM
Rennlister Extraordinaire
Rennlist Member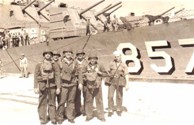 Join Date: May 2001
Location: Solana Beach, CA
Posts: 7,863

---
18" gave you a wider tire patch...better for breaking. Breaking is a lot about tires. If the tires you ran on the 17" and the 18" were the same, breaking should be better with the 18"...assuming the same break pads.


10-14-2007, 12:14 PM

---
Braking power is the same but, you are now braking more weight and that weight is pushed out further from the axis. So, you will need more pedal pressure to stop the car. That doesn't mean the brakes aren't up to the task. And, if you have a larger or stickier contact patch with the new tires, your braking distances could actually be shorter but - you'll have to push harder on the center pedal than you used to.

Larger wheels almost always weigh more and they push that weight further from the axis (center) where it is more difficult to stop. These rules (of physics) also apply to acceleration so don't be surprised if your car feels like it's not as quick as it used to be.

MC

10-14-2007, 12:40 PM

---
Yes, larger, heavier wheels increase the gyroscopic effect which makes them harder to turn, especially as speed increases. Heavier wheels may also necessitate the use of stiffer shocks because once they react to road imperfections, there is more mass to slow.
In short - there is virtually no performance advantage to running larger wheels unless they allow a larger tire contact patch. Even then, is it worth losing acceleration, braking performance and steering feel to run a larger wheel/tire combo? Only, if the looks are more important than performance.
I've written extensively about this on the 997 forum. I took the 19" wheels off my 997 and put 18" carbon fiber/magnesium wheels on it. The effect is very noticeable, feeling very similar to a lightweight flywheel. The car accelerates more quickly, brakes shorter with less pedal effort and has lighter steering feel.
https://rennlist.com/forums/showthre...ighlight=dymag
MC

10-14-2007, 12:47 PM

---
Very interesting. I wasn't sure if the lateral rotation (vertical axis) of the wheels would be affected by the forward/backward rotation of the wheel. The side to side (about the lateral axis) would definitely be affected. Thanks for the info, those Dymag wheels are gorgeous!

10-14-2007, 01:07 PM
Guru
Lifetime Rennlist
Member

Rennlist Small
Business Sponsor

Join Date: Aug 2001
Location: yorba linda, ca
Posts: 15,608

---
What are the tires you have on the new wheels and the old? Are their treadwear ratings similar? Condition similar?

I feel rubber to be the most significant variable here.

Is the braking differences you feel on-track? On street?

10-14-2007, 01:24 PM

10-14-2007, 02:32 PM

---

10-14-2007, 02:33 PM

---
Hmm, I pronounce forte: "Forty" but, yo, its easier to rhyme with when Im spittin' out some dope hip hop lyrics homey...

I been seein dat different tires -even da same size
can affect my steering turn-in wize,
But, yo, on suspensions, I ain't no master
can you fix 'dis sh*t by f*ckin' wid da caster?