DIY 1995 OBD 1 scantool

05-29-2013, 12:47 AM
Addict
Rennlist Member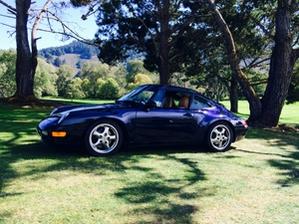 Join Date: Jul 2002
Location: Bend, OR
Posts: 16,366
Likes: 0
Received 0 Likes on 0 Posts

05-29-2013, 03:10 AM
Addict
Rennlist Member
Join Date: Apr 2004
Location: Oslo, Norway
Posts: 1,682
Likes: 0
Received 0 Likes on 0 Posts

---
I have seen several reports on using Scantool in Win 8 environment, and the setup/settings are very similar to Win7. I see no need for running this in virtual XP at all.
Please see the
Troubleshooting guide in my downloadable file
for details how to test things.
Cheers,
Tore

05-29-2013, 05:04 AM

06-02-2013, 07:26 PM

---
Tak Tore, I think the adapter is working correctly, he┤s indicating connecting with the red indicator, but with Win7 it needs few seconds to connect and now I┤ve stopped after 5 minutes.

06-02-2017, 12:33 PM

---
Edited 6/3/2017: IATS reads correctly when engine is running, it's only when engine is off that it shows -26. Duh!

This is probably a record for reviving an old thread... but I have an issue with scantool using Tore's TOBD-V5 and 19-pin adapter on my OBD-I 1995 993:

- scantool shows no Motronic fault codes (maybe I should stop here?)
- All scantool Actual Values are plausible EXCEPT Intake Air Temperature Sensor reads -26F when it's June in Florida...
- Motronic connector pins 47 and 14 and two pins at IATS both read 1.3 k ohms. Per WSM Diagnosis section, this is good because it corresponds to ~100F (car was cooling down).
- Unplugged sensor at throttle body, Motronic connector pins 47 and 14 read open. So far so good.
- Reconnected the connector to Motronic and ran scantool with the sensor still disconnected at the throttle body, scantool gave no error code. This is puzzling because according to WSM, an open circuit (infinite resistance) triggers Fault Code 25 "Intake Air Temp Sensor n Open Circuit/Short to +". It's not.

I went into the scantool config file and the formula for displaying the actual value for the IATS input (16-bit value of 0x37) is ((n*115)/100)-26 so this tells me scantool is getting/reading a value for n of 0. Weird...

I will be dropping by mechanic to see what he gets with the Porsche hammer.

Insights are much appreciated!

Peter.
---
Last edited by 95twinturbo; 06-03-2017 at

12:16 PM

. Reason: Troubleshooting update

06-02-2017, 12:41 PM
Addict
Rennlist Member

---
Originally Posted by
ToreB
An off-the-shelf OBD reader/scanner will, if you are lucky, almost always only be able to communicate with the Motronic engine management system. This is certainly the case in the Porsche 964/993. As far as I know, there's only a handful of systems that can do all the OBD-connected things in our cars. (Motronic, ABS, air bag, alarm and climate control)
*The Bosch Porsche "hammer" (KTS 301)or later Bosch Porsche tools as PST2, KTS500 or PIWIS
*Freeware Rennlist Scantool Windows software (serial port adapter, as my T-OBD)
*Durametric Windows software with a proper serial cable
*a Dutch(?) OBD diagnostic tool, can't find the name right now

There's lots of info here on the forum regarding the Scantool serial adapter. However, most of them are using a serial port in the PC, and most of today's PC's haven't got this. You'll then need a USB-serial adapter as well as a home made serial OBD adapter. My T-OBD is already equipped with USB.

Cheers,
Tore
Hello,
Would you by chance have anything that would scan the Motronic 2.7 ecu's for 1995 F355? Thanks.

05-03-2019, 12:45 PM
New User
Join Date: Nov 2018
Posts: 2
Likes: 0
Received 0 Likes on 0 Posts

---
Can anyone please share the links for the scantool and the USB drivers?

I need to reinstall my laptop.

Adobe Acrobat DC has changed so much lately for security reasons that links inside PDF's have become useless.

Thanks,






05-03-2019, 12:55 PM
Addict
Rennlist Member
Join Date: Apr 2004
Location: Oslo, Norway
Posts: 1,682
Likes: 0
Received 0 Likes on 0 Posts

---

05-03-2019, 06:56 PM
Addict
Rennlist Member
Join Date: Nov 2002
Location: Chicago
Posts: 11,982
Likes: 0

---