Help need Varioram engine wiring diagram

02-15-2018, 08:27 AM
Shade Tree Fixer
Rennlist Member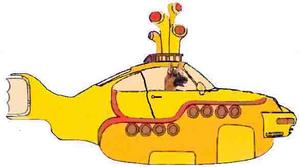 02-15-2018, 12:26 PM

---
I think I found them for you. They are sheets 5A and 5B, wiring diagram 97-89 and 97-89a. I scanned them to a .pdf, its 7MB large so hopefully the resolution stays good enough to zoom in to the detail you need. PM me your email address and I'll send the .pdf over. If I didn't get the right pages, then I'm sure we'll figure out which ones you need, I have them all.

Nick...

02-19-2018, 12:54 PM

---
There is no need to cut into the harness under the drivers seat as shown in some posts. You can swap pins around in the engine bay fuse box to achieve the same effect. In this way, the mod is reversible and you dont have to cut into a factory harness which is something I am loathe to do.
here is a good resource:
http://forums.pelicanparts.com/porsc...nalysis-5.html
and on to page 6 and 7. The pins you are interested in are pins 1 and 59. these trace back into the fuse box in the engine bay.
In the resource above you can also find data on the vacuum system layout. The vacuum system was more fun to figure out than the electrical system. When mounting the vacuum "egg crate" use rivnuts (
) these provide the blind nut mounting that works best. There is a natural kind of resting position that the egg crate settles into that you can discern from this post:
http://www.jackals-forge.com/lotus/9...uspension.html
about 3/5ths down the page.