What would you have done differently?

07-04-2017, 02:50 PM
Addict
Rennlist Member
Join Date: Dec 2009
Posts: 4,540
Likes: 0

---
Originally Posted by
sampelligrino
Nothing so far, I'm with bwiele (who keeps showing off his beautiful Targa GTS

)
There was two regrets I thought I would have but I actually don't:
1) I thought I would regret getting a 991.2 instead of a CPO 991.1 for the NA engine versus the turbocharged engine. I was very close to buying a CPO 991.1 C2, but I've been fortunate enough to have only owned cars new and that actually meant more to me than I thought it would sitting in that CPO'd car with 13k miles on the odometer. That meant I would give up the amazing 3.4L NA engine that I loved for how it sounded and how it was "slow" enough that you could wind it out driving on regular roads without going "too" fast, but having a brand new car is just an awesome feeling. And the instant torque and surge of power on the new 3 liter engines is just addictive and sick. I already feel like my base C4 is overpowered and I have to be extremely careful in spirited driving situations, I can't even imagine the C2S/C4S/GTS turbo'd engines.
2) I thought I might end up regretting leasing my .2 C4 now instead of just going for what I really wanted and pull the trigger on a 991.1 GT3, but it's actually worked out for me as I wanted to wait to see if I have a shot in hell in getting a 991.2 GT3 allocation for euro delivery first and my C4 has exceeded my expectations especially after the mixed reviews came out of the 991.2. If I can't get that euro delivery on the .2 GT3, I'll hunt for a babied .1 GT3 that hopefully feels like-new

She's a beauty and I will enjoy her for the 2 years I have her, then I will get scratch an item off the bucket list and get my GT3.
Ah and pictures of my awesome C4:
Just curious: why a C4 on Oahu? Mauka showers?

07-04-2017, 03:11 PM
User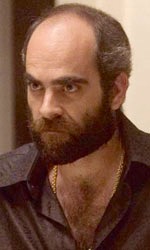 Join Date: Mar 2014
Posts: 576
Likes: 0

What would you have done differently ?
---
I wouldn't have hidden Hoffas body near the Lincoln monument. I thought it would be ironic and amusing at the time. Looking back, it seems a little ill conceived.

Hoping I didn't misunderstand the thread title.

07-04-2017, 03:45 PM
Super User
Join Date: Feb 2011
Location: Midtown Atlanta
Posts: 3,131
Received 0 Likes on 0 Posts

---

07-04-2017, 04:46 PM
User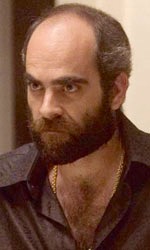 Join Date: Mar 2014
Posts: 576
Likes: 0

07-04-2017, 05:18 PM
Addict
Rennlist Member

---
I bought mine used and therefore didn't have much to do with the initial configuration.... but if were to order a new one
1. For a cab a rear camera is essential
2. I really wish I had LCA
3. It would definitely have to have PSE - although I did add that later

4. I get the exact color and interior I wanted instead of what I was happy to accept

07-04-2017, 05:35 PM
Addict
Rennlist Member
Join Date: Mar 2017
Location: Seattle
Posts: 524
Likes: 0

---
Regrets:

1) I didn't get steering column casing wrapped in leather.

2) I got alcantara sun visors from the factory - I wish I had left them alone, then ordered them later from Suncoast sans ugly airbag warning labels.

3) I got the painted side skirts - I don't wash the car often enough (heresy! I know!) and the GT silver paint shows more dirt than if they were left unpainted.

4) I didn't get the adaptive cruise control and now wish I had.

5) I didn't "delete model designation' - it's a whole lot of busy letters and I like the cleaner look of simply PORSCHE on the rear.

So for my next build - it'll be perfect! Really!

P.S. One more regret - I didn't get the Turbo S.

07-04-2017, 05:49 PM
Addict
Rennlist Member
Join Date: Mar 2017
Location: California
Posts: 249
Likes: 0
Received 0 Likes on 0 Posts

---
I am disappointed with Bose. $30 Apple EarPods are better. Hopefully the tweeter group buy upgrade will help. Otherwise I don't miss anything on my low option build. I'm glad I got the paint and wheels coated. I do wish Porsche would change a couple of things: (1) restore the PCM, fan, and button settings on restart, (2) provide an option to turn off the Sport mode backfire, (3) improve engine sound. But all of this is minor, as the engine and driving dynamics improvements are really enjoyable on my back roads.

07-04-2017, 10:00 PM

---


Be aware that you still need to do head checks before backing out, the rear camera helps, but there's stuff to the side that's still out of view.

07-04-2017, 11:58 PM
Addict
Rennlist Member
Join Date: Oct 2016
Location: VA
Posts: 228
Likes: 0
Received 0 Likes on 0 Posts

---
If I could do it again I would probably go GTS. Don't much care for the black accents, the wide body (very subtle on the 991), or the marginal performance benefit...but the resale on the GTS models is phenomenal. Not quite GT car phenomenal but sill far better than the C2S I bought.

Oh I'd also probably pass on S-PASM. The marginal improvement in handling is just not worth the degradation in ride quality. Having driven PASM and S-PASM back to back I feel that the ride quality declines about 60% and the handling improves 5%. I have heard the 991.2 SPASM ride better so perhaps my observation only applies to the .1.

NF

07-05-2017, 12:25 AM

---


As I'm sure you're well aware, the main reason is because the pool of people who experiment with manual when they really wanted PDK is zero. The people who want PDK get PDK. It's readily available, and there's no particular draw to manual beyond the kinesthetic pleasure. Unlike automatic vs. manual, the fuel efficiency, speed, and performance arguments are all on the PDK side.

Manual drivers get PDK either because they couldn't find a manual, or because they wanted to experiment with the convenience or performance advantages. That's sure why I transitioned to PDK after 17 years of driving 6-speed.