just got back, let's discuss value of porsches

07-30-2018, 09:22 PM
GT3 player par excellence
Lifetime Rennlist
Member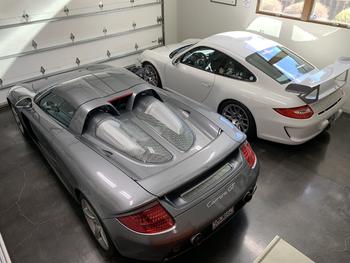 ---
Originally Posted by
Nizer
i cannot afford a singer and i definitely dont have patience to wait. when office calls me, "when will u be in." i respond 31 min 12 seconds" ..... a year wait of singer.... i think i just go stand in front of BART train.
but i appreciate that you love my PTS *** WHITE color for the antique 4.0.
not sure why others choose PTS Voodoo, viper and such.

07-31-2018, 04:00 PM

08-01-2018, 11:39 AM

---
I should clarify. I was in WINDSOR. Not london :-) I wish we were in london. But, meeting space is meeting space... Great location if you're looking for american tourists looking at old stuff, or traditional british pubs. Not so great for foodies. But, I did have a fantastic steak and ale pie and some micro-brew beers
Had a LOT of churro in Espana!

08-01-2018, 10:03 PM
GT3 player par excellence
Lifetime Rennlist
Member