My PTS was Rejected But I got it anyway!

03-03-2018, 06:17 PM
Addict
Rennlist Member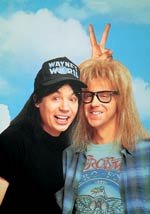 Join Date: Sep 2003
Location: Burlington/Barrie/Marco Island, Florida
Posts: 5,179

03-03-2018, 07:23 PM

---
Here is what it looks like without the hood stripes. Iím thinking about it.

03-03-2018, 07:35 PM

---

03-03-2018, 07:40 PM

---
Originally Posted by
texascarlover


My stripes are coming from Porsche cxx as are the wheels. The pic isnít quite right - Iíll have carbon fiber mirrors and silver LEDís not black and the headlamp sprayers will be GT Silver too. On the interior, black buckets, carbon package incl shifter and illuminated and black silver peptia inserts.
Holy gorgeous sounding build. Please make sure to post pictures when car arrives.

03-04-2018, 04:10 PM

---

03-04-2018, 04:30 PM

---