60k Service on C2

07-24-2001, 01:01 AM

60k Service on C2
---
Okay, as I am 5k short of requiring the 60k service...can anybody tell me exactly what they perform for the 60k service?
Also, is this one of the "Major Services" that would cost around $1000 according to Bruce Anderson and a previous post?
I will likely adjust my own valves/change the oil...I assume this would greatly reduce the cost of the 60k service - but would be keenly interested in what else is supposed to be performed? I plan to change the trans. fluid on my own as well, in the next few days, to Mobil One.
Any info. in regards to this (60k service) would be appreciated. I'm sure it could be found in the owners manual, etc. - but I'd rather hear it from you guys!


07-24-2001, 03:22 AM

---
Jeff:

I've seen two different maintenance schedules for 964s...some at 12K intervals and some at 15K intervals. The older 964s seemed to adhere to the 15K and then in either '92 or '93 they changed it to 12K miles. The point is really moot in your case, because 60K is divisible by both 12K and 15K.

Here's what needs to be done on the 12K mile schedule:
-Diagnosis System: read out system faults
- Check valve clearance
-V-Belt: check condition and tension
-Toothed belt for power steering pump:check condition
-Change spark plugs
-Visual inspection for leaks
-Air Filter replacement
-Crankcase ventilation:check tightness of hose connections
-Fuel system:visual inspection
-Intake air:check hoses
-Hand brake:check free travel of hand brake lever
-Brake pedal:check play of break pedal
-Check brake fluid (need to be replaced every two years anyway...see below).
-Brake system:visual inspection
-Hydraulic clutch actuator:visual inspection
-Throttle actuator:check cables, linkages and joints for smooth running, full throttle opening and resonanz flap movement
-Steering gear inspection
-Transmission, axles drives inspection
-Drive shaft inspection
-Other system testings...(Battery, lights, heater, seals for doors, etc...)

Additional service every 24K miles
-Change fuel filter

Additional service every 48K miles
-Manual transmission and axle drives:change oil
-Service every two years: Change brake fluid

That list was provided to me by a fellow PCA member on a local PCA web site right after I bought my car and had no manuals other than the owners manuals available. Changing the brake fluid can apparently be a PITA.

Hope this helps,

Bill Wagner

07-24-2001, 10:59 AM
Addict
Lead Rennlist
Technical Advisor
Rennlist
Lifetime Member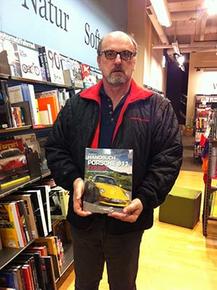 Join Date: May 2001
Location: Parafield Gardens
Posts: 8,027

---
Dear Jeff,
If you send me your fax number I can fax you the official Porsche maintenance schedules if you like,
Ciao,
Adrian
911C4

PS: Private email is better. Then I will pick it up tomorrow and get straight to it for you.

07-25-2001, 12:58 AM

---
Appreciate the offer Adrian...don't think that is necessary though. Bill's info. pretty much mirrored the info. that I found.

I have pretty much covered all bases except the Diagnosis Faults...a local shop has already offered to go over that w/me, and valve adjustment/plug change.

I change my brake fluid before I go to a track event - EVERY TIME! I own my own pressure bleeder, made by MAC Tools, not one of those cheesy ones!

I plan on changing my trans. fluid over to Mobil One tomorrow evening, that is if my girlfriend doesn't bother me!

Other than that, I have already changed all belts and plan to change the plugs someday, probably when I do the valve adjustment.

If I was smart...I would have adjusted the valves while I had the engine/trans. out for a clutch/flywheel upgrade - duh! That "hindsight issue" again!

Anyway, the car runs great, I have always gone w/the motto, "If it's not broke, don't fix it!", but a lot of items on the list seem to make sense.

Thanks for the help guys!

07-25-2001, 05:50 AM
Addict
Lead Rennlist
Technical Advisor
Rennlist
Lifetime Member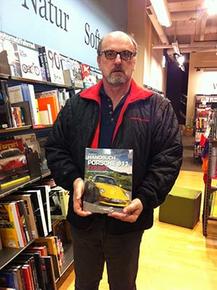 Join Date: May 2001
Location: Parafield Gardens
Posts: 8,027

---
No problem. Pity I brought it all to work though. I even have the USA models only maint schedule which is different to the ROW models because when it was written, USA was still using Dino Oil,
Ciao,
Adrian
911C4

07-25-2001, 10:54 AM

---
Hi Adrian,
You wouldn't happen to have a maintenance schedule for a '97 VRAM engine, would you?
My engine didn't come with the owner's manual/maintenance handbook. Picking up a copy of these is hanging around on my "to-do" list. But, if you happened to have a copy of the maintenance schedule, well, that sure would be nice