Interior lights won't go out

07-14-2001, 11:46 PM

Interior lights won't go out
---
I keep my interior lights in the middle position so they go on only when the doors are open (they stay on for a few seconds after the doors are closed). Suddenly, for some reason, they won't go out when in that position and I have had to put them in the "always off" position to turn them off. The dash lights do not indicate that any doors are open or that the trunk or engine lid is open (I also made sure they were all closed). Does anyone have know what is causing this?

Thanks,

Jon

07-16-2001, 04:11 AM
Addict
Lead Rennlist
Technical Advisor
Rennlist
Lifetime Member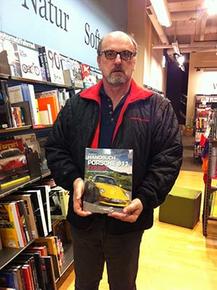 Join Date: May 2001
Location: Parafield Gardens
Posts: 8,027

---
Dear Jon,
The only thing you need worry about is that if these lights come on and stay on and you do not notice then your battery will go flat if left long enough.
The system that activates these lights is so simple and CHEAP you will be surprised. The switch (I have already replaced one and two more to go) is basically a piece of plastic mounted in a screw thread with a piece of metal on the end with a cheap and nasty crimp for the wire. It is like a moving terminal. The lights are hard wired with power. The switch provides the earth. When the door is closed the switch is depressed and the terminal moves away from the mounting screw thread which is at body ground.
When you open the door, the switch moves to the extended position and the terminal now makes contact with the body and a earth is provided to the light and it switches on.
The light staying on means you have an earth from this switch. Most common cause of this is the rear teminal is damaged, the wire is hanging off and touching earth regardless of switch position.
Are the rubber boots in place. Not that they really do anything, just make it all look neat. If you get a chance, you can access these switches fairly easily, just check it out. Believe me they break and disappear into the bodywork fairly easily but still seem to work,
Ciao,
Adrian
911C4

PS: You need to take some care when installing new ones. They do not come with a gasket (well mine didn┤t), use the old one. You must use this gasket otherwise the switch will not tighten up. Your switch may just be loose of course. The rubber boot has to be glued on btw.

07-16-2001, 10:58 AM

---
Rubber boot should not need to be glued on The disc around the switch is dished, and the boot just snaps under that, at least that has been my experience. Just a nit pick. As Adrian points out, makes it look tidy.

07-16-2001, 12:01 PM
Addict
Rennlist Member

Join Date: Jun 2001
Location: Stuttgart FRG
Posts: 577

---
Hello

The switches have a 11 mm hexagonal head and nut fits perfect.

I never glue the rubber heads mybe I like fiddelig around more. Important is to have a even aluminium dish behind the switch.

Now some 964 have a delay logig with the upgrade alarm. If you turn the key in the door the light will go on even without opening the door. The Alarm does also use the switches to protect the the car.

This setup will also keep the interieur light on until you have set the ignition key to the correct position.

The alarmsystem knows the date and time and when it is usually dark.

Well I had seen this on a factory car and not sure if this was a "one off" but I think the 993 do act that way too.

To go sure you can red out the alarm failures from the next mechanic who has a Tester.

GrŘsse

07-17-2001, 04:01 AM
Addict
Lead Rennlist
Technical Advisor
Rennlist
Lifetime Member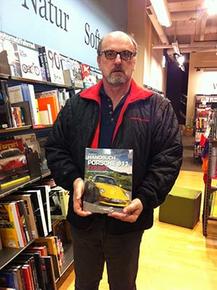 Join Date: May 2001
Location: Parafield Gardens
Posts: 8,027

---
Dear Roland,
I have no idea what alarm system you saw but I can assure you this is not installed on my 964 nor on any other standard 964 I have ever seen and I have helped quite a few 964 owners with alarm problems and they have always found what I have on my C4. This may have been the UK only option system you saw being demonstrated. This system also failed the UK insurance comapnies requirements as well.
On a standard 964, these door switches provide only an earth. Sorry about this. The 964 alarm does not know light from dark. Nor is there a clock in it.
The alarm system is a simple little very hard to get to box using switched earths and power. It is Activated by a microswitch at the bottom of each door lock actuator. The central locking is activated by the key in the door.
The replacement rubber boots have to be glued on, certainly in the trunk. I haven┤t got to the doors yet but the boots that came with the switches are not grooved to fit anywhere and no alu dishes around my switches. May have been a later mod.
I also have to say Roland, perfect fit, Nonsense. Not on my C4. You know I do not do the job and then tell lies to the other 964 owners. I pass on what I find. Perfect fit, my foot.
This response only applies to standard 964 alarm systems. It does not apply to the UK version which has an immobiliser fitted. It does not apply to the 993 with the Bosch 5.1.1 DME and Immobiliser fitted. 1996 variocam and onwards. 2.1 and 5.1.1 not interchangeable by the way.
It may not apply to 90% of 964s that are out there because they have non factory installations. It applies to all those 964 with standard alarm systems (factory only, not dealer installed either). I have checked the 1989 thru 1994 versions (I have the manuals) and they are the same,
Ciao,
Adrian
911C4

07-17-2001, 04:13 AM
Addict
Lead Rennlist
Technical Advisor
Rennlist
Lifetime Member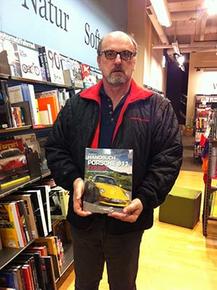 Join Date: May 2001
Location: Parafield Gardens
Posts: 8,027

---
Correction.
The 993 Variocam DME system is the 5.2.1 (the 5.1.1 is a Lucas system but thats another story).
Ciao,
Adrian
911C4

PS: Just for info, the Bosch 2.1 used inthe 964 and early 993s have a 55 pin plug. The 5.2.1 has a 88 pin plug I believe.

07-17-2001, 07:19 AM
Addict
Lead Rennlist
Technical Advisor
Rennlist
Lifetime Member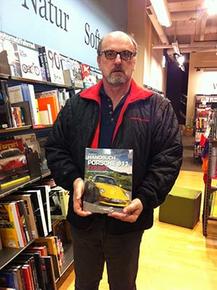 Join Date: May 2001
Location: Parafield Gardens
Posts: 8,027

---
Guys,
It is lunchtime here so I went out to my 911C4 and checked all the little rubber boots. They are all "STUCK ON". There are no little aluminium disks. The drivers door switch is very easy to see because the boot is missing. No aluminium disks and no evidence of them either.
Another little point. The rubber boots I recieved with the switches are too small. I rigged something up for the trunk lid to save the cheap plastic thing from damage but if I install these boots it actually activates the switch.
I have a feeling thse may be later model, 993 or 996 boots. They seem thicker than the remaining survivors on my C4,
Ciao,
Adrian
911C4 (with aluminium disks)

07-17-2001, 01:15 PM
New User
Join Date: Jun 2001
Location: Surrey UK
Posts: 3

---
I have taken these switchs apart when I had earth drain problems, and I was stunned at how crude they are. Mine have a lip all around that the rubber cover fits on, securely, no glue, looking for all the world like a deflated condom!!
However, after a very wet Le Mans I lost a battery due to an earth problem, but opening up the switches and the interior lights to fresh (dry!) air seemed to help and problem now gone!!
As my dad said after a lifetime in the electricity generating business, 'Wine, women and dirty contacts....'
I always leave an interior light 'live' as this is the only indication if it's on of a bonnet, engine cover or glove box switch inadvertently on and/or open.