Project 951 young man's first Porsche

04-16-2010, 01:16 PM

---
Olli : Diamond Blue Metalic has a blue flake in the clearcoat that makes it that. One of the first 951's I ever looked at was that color and I like it better than Silver Rose which is the same concept w/ pink in the clear coat (!).

KevinCNC's 951 = ideal. White interior, you are a madman!

04-17-2010, 07:05 AM

---
OK, thanks Kevin.
We started the project today. First step was to drive some electricty to power windows to get them closed. Car has been sitting for years because the engine fire. Last few months it has been outdoors with open windows. Now my son was able to wash the car. Next step is to remove the rest of the interior, drop off the whole undercarriage. All undercarriage parts will be media blasted, and poweder coated; aluminium parts with clear powder. Also engine room needs a lot of attention because the fire damage. First a total clean up procedure and new fresh paint. We have a spare hood which also needs some fresh Diamond Blue paint, because it's Satin Black Metallic. Lot's of work to do; luckily i have a lot of spare parts to accomlish this project. This is a father-son project and a good learning possibility to my son.Remains me when i started to work with cars with my own father

Couple of months ago, my son wondering, will this be a wise move at all to buy this?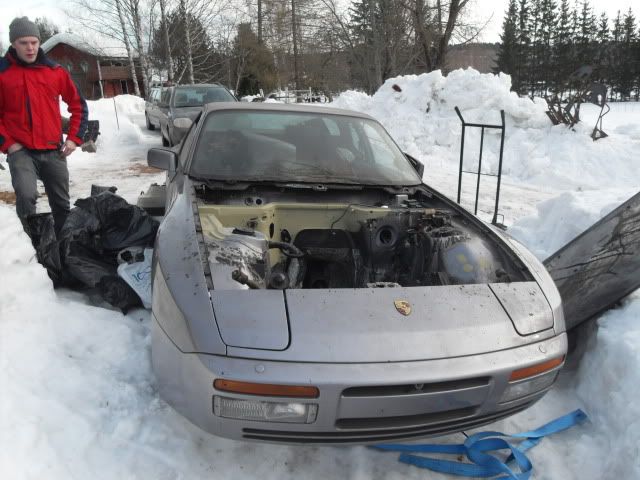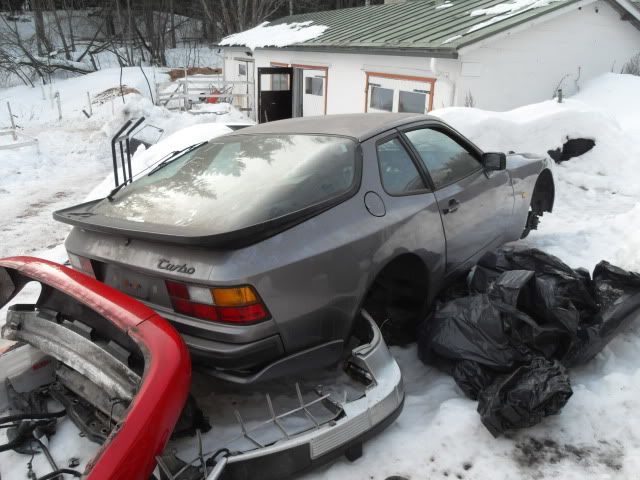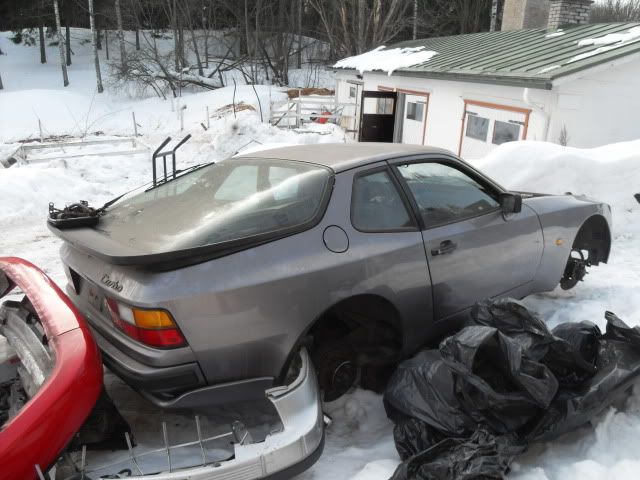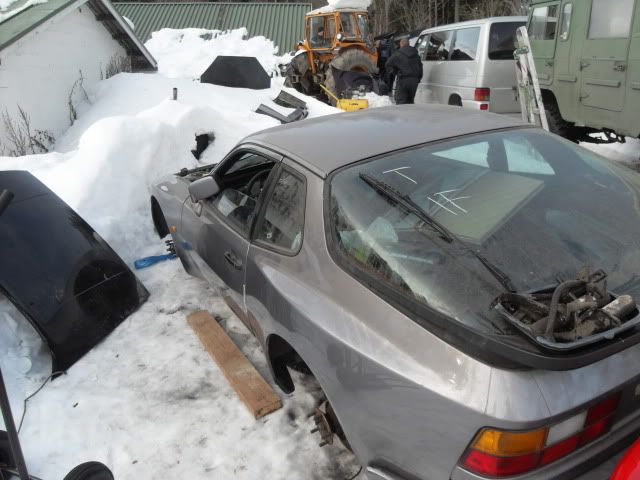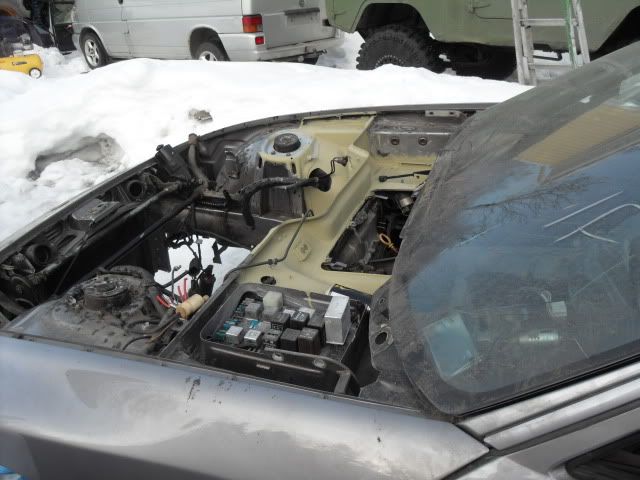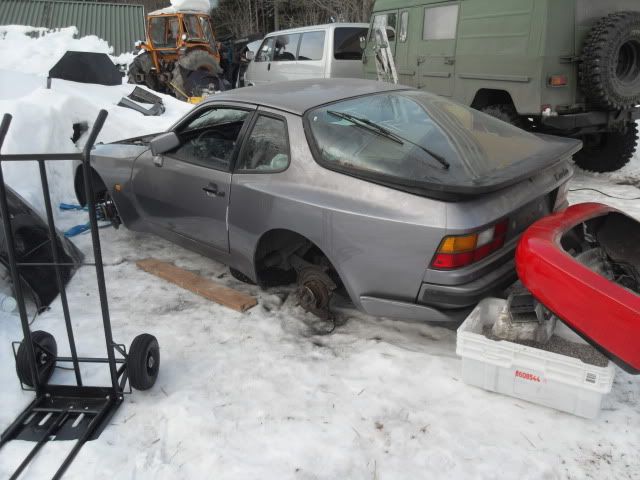 Today: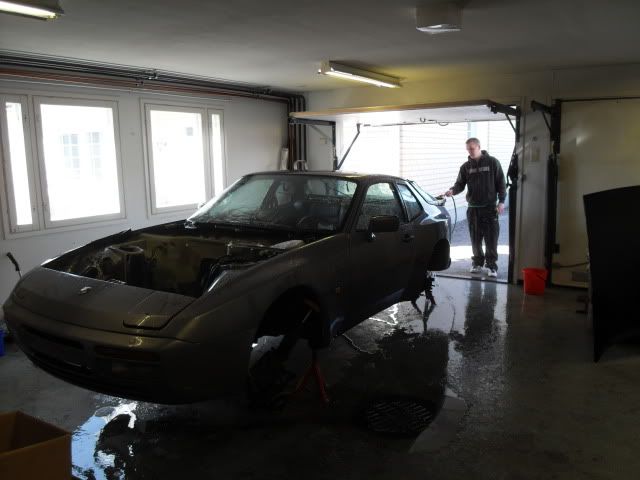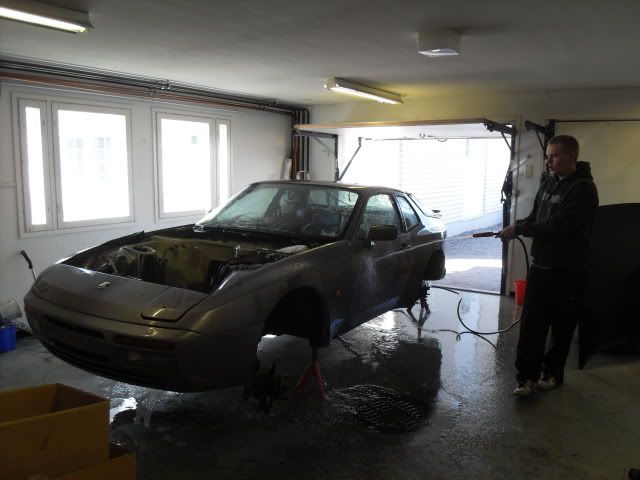 Time flies, the same spot in the '90's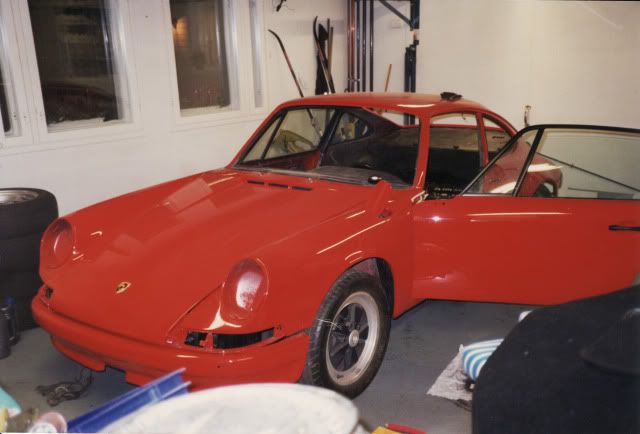 Back today

---
Last edited by Olli Snellman; 09-24-2010 at

01:15 PM

. Reason: added some pictures

04-17-2010, 08:08 AM

---

04-17-2010, 12:59 PM

---
Thanks, guys. It must be done, mainly because both of us are with empty pockets, so not possibility to buy a running car. This one we got almost free, when we changed it to some parts, labour etc. This 951 was already planned to put parts, but when we saw it we reconized it can be saved with the parts we have and some elbow grease. We are also counting to our friends support who are very cabable with 951's ( Pete & Neva i know you guys are reading this....) , so it's just matter of time this 951 will be a tru Diamond (Blue) again

Son's car will also be a test bench for a many billet parts my friends company fabricates, so it will be nice to see how this project turns out.

04-20-2010, 03:28 AM

---
Since this car was already doomed as a part car it miss some vital parts like steering rack. Managed to get one (even a good one) almost free from a friend

Now just have to locate some brakes, engine and some minor parts


04-24-2010, 07:58 AM

---
Some progress, we removed yesterday the rest of the interior and dropped off the front suspension and few other parts for clean up and rebuild. Now just have to remove all the rest pieces from engine compartment, so it can be re-painted. A friend of mine promised to do it. Should get good results since he is a professional hot rod builder.
http://www.herstiautoshop.com/koti.htm
few picturs from yesterday:
After front suspension dropp off
Most of the interior removed.Burgundy will be changed to linen
Removed front suspension and few other parts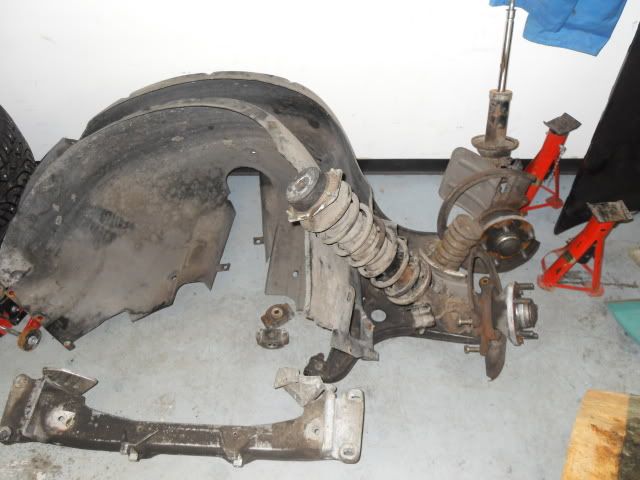 04-28-2010, 11:38 AM

---
Dissassembled most of the frontend parts today. Only few electric wires left. When we removed the wires we will wash the engine bay with pressure washer and then we can start to prepare it for a fresh paint.

04-29-2010, 03:20 AM

---
Fast, well don't know really. Yesterday was a good day, we also chipped one 944 n/a and i got almost ready GTS light buckets for my son's becoming nosepanel with integrated GTS lights

Opposite side of the molds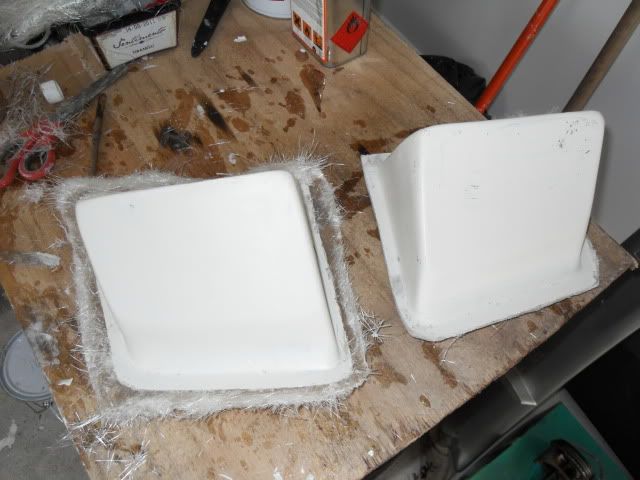 ---
Last edited by Olli Snellman; 04-29-2010 at

06:12 AM

.