Mystery bumper/stop

02-02-2017, 08:51 PM

Mystery bumper/stop
---
Ok, found this little beast hiding under the headlight bar near where the wire harness for the ignition amps is routed. Don't remember ever seeing this part before and have no idea where it is supposed to go.

02-02-2017, 08:57 PM
Petie3rd
Rennlist Member
This Post Sponsored by:
Dow Corning« & DeoxIT«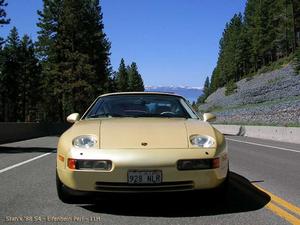 Join Date: May 2004
Location: Philly PA
Posts: 22,657

---
that looks like a stop for the headlight bucket.
you will have to remove the fenderliner and block off plate to investigate.

Or remove the brake airduct and look up from the bottom of the car.

02-03-2017, 02:34 PM
Chronic Tool Dropper
Lifetime Rennlist
Member
Join Date: Oct 2001
Location: Bend, Oregon
Posts: 17,818

---
Otto-

Looks like you have some paint on the headlight yoke, telling me that someone carefully removed the stop for fender painting. They dropped it and it ended up stuck in something on the front apron, and finally came loose for you to find.

My SWAG, based on your picture.