928 Spyder Maiden Voyage this week !

07-06-2015, 09:38 PM

---
Just taking it all in. Fantastic!
What else can be said for a SuperCar!
Value has to be in the driving of a one of a kind cabriolet.
Dave
---
Last edited by outbackgeorgia; 10-17-2015 at

11:20 PM

. Reason: Spellin

07-07-2015, 12:08 PM
Addict
Rennlist Member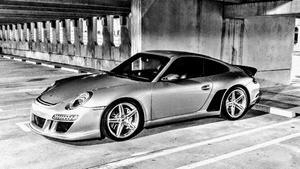 07-20-2015, 01:43 AM
Join Date: Jul 2015
Posts: 10
Likes: 0
Received 0 Likes on 0 Posts

---
Beautiful! The interior is really sharp. I like the inserts you used by your window switches. I only have the 2 window switches as well but my unused spaces are filled with blank "dummy" switches. Mind sharing what you used?

07-20-2015, 01:56 AM
Addict
Rennlist Member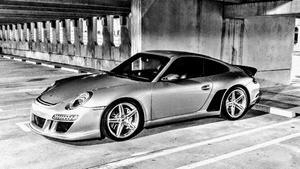 ---
Thanks. They're lighted waterproof marine switches (like for a boat dashboard). They're quite a bit deeper than the standard window switches so they only fit in the outer two slots and you have to do some creative wire attaching as you can't just push on a female connector to the blades - they eithe rneed to be bent 90 degrees and covered with heat shrink insulation or you have to solder the wire after passing it through the hole in the blade on the bottom of the switch. You have to move the window switches to the inner 2 slots. They're also just slightly wider than the stock openings so those need to be trimmed a bit with a Dremel or oscillating cutter, but oncd you put all 4 switches into their openings, they kind of senter themselve and look pretty good. My left switch has a MOM position forward and an ON position rearward. It's connected to the driving lights in the front bumper light assemlby so I can blink the lights to pass or "wave" or turn them on independently of the headlights or fog lights - they're wired through a 30A relay. The right switch is MOM in both directions with a polarity reversing jumper and is connected to the electric door lock kit I installed when removing the vacuum locks. Both of mine are lighted in both directions.
There are lots of brands and types of these marine switches so you can find the switch type you need and the look you want and have the either lighted or not lighted.
Hope that helps.

07-20-2015, 04:20 PM
Addict
Rennlist Member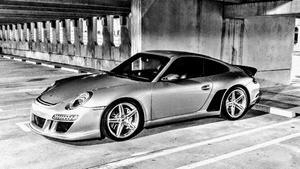 ---

08-11-2015, 10:50 AM
Addict
Rennlist Member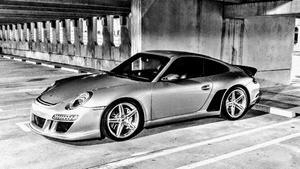 ---
Thanks. All the CF items in the car are vinyl wrapped as there really aren't real carbon fiber pieces readily available for the 928.
For the gauge panel, I removed the ashtray and fabricated the piece that the gauges and USB ports installed into and wrapped it with the vinyl before installation. The easy, flat pieces (gauge panel, door tops, rear firewall, vent ****, etc) I did myself, but the tricky curved ones (speaker mounts, center console frame, etc) I had done professionally.

08-11-2015, 11:51 AM
Addict
Rennlist Member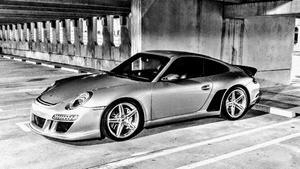 10-17-2015, 10:59 PM
Addict
Rennlist Member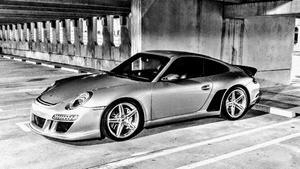 ---
The local high school had it's Homecoming Queen candidate parade this Friday and one of our friend's daughters was in it and needed a convertible for her and another girl to ride in, so I hooked them up - got a lot of "nice car", "cool Porsche", etc from the parade attendees. It was fun. Pic also showcases the very light headlight tint and new wheels.

10-21-2015, 10:23 PM
Addict
Rennlist Member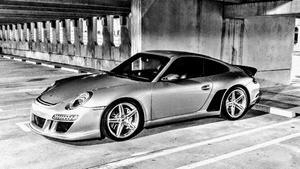 ---
Here are some updated pics of my Spyder.

Side & Rear windows tinted
New wheels with 235 & 295 wider rubber installed
Lightly tinted tailights & headlights
RUF Club Sport Steering Wheel Installed

More pics via the Shutterfly share link in my signature