New shifter boot?

03-03-2013, 09:14 AM
User
Join Date: May 2008
Location: Thorndale Ontario Canada
Posts: 1,020
Likes: 0
Received 0 Likes on 0 Posts

---
I used a boot from an early 80s Audi 4000 or 5000 if you can find one in the bone yard. I left the **** part of the old 928 boot cutting it about 5 inches down and then folded the top of the audi boot inwards like a collar around the shaft, just use a zip tie on the inside to keep it tight. The audi boot has a funky plastic piece inside it but once you remove it the boot fits almost perfect over the 928 plastic bezel.

03-03-2013, 09:38 AM

---
Thanks for the tip. I May have to mod something like that. I bought a new 944 boot from Autoatlanta, but they don't show a boot for a 78 928. Starting this resto-mod I've discovered there aren't too many aftermarket parts. The stainless brake lines from the front 944 fit the 928 though.

03-03-2013, 09:56 AM

---
I made a custom short shifter and want a new black leather boot. I can take it to my upholsterer and have him fit it to my shifter. I designed it to where I can cut a C-clip groove if need be if the zip-tie doesn't act right.

03-03-2013, 10:32 AM

---
Since the old dry-rotted boot was of no use in determining the snap-ring or zip-tie position, I left a 3.0" area where I can come back and cut the C-clip groove if need be...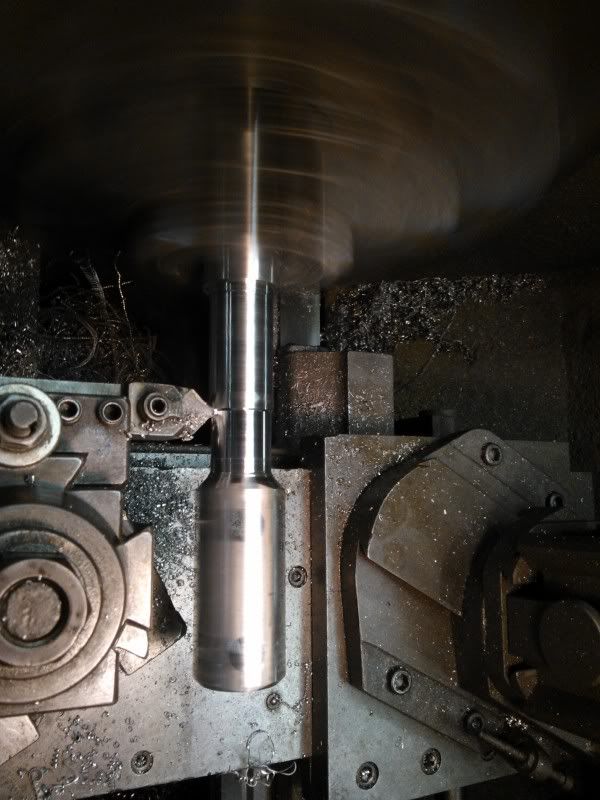 While the dims are fresh on my mind, the factory C2C on the shift pin holes are 36mm, so I re-positioned them at 43mm C2C for a 20% reduction in throw.... The thru holes for the factory phenolic bushings are exactly 11.5mm and I had one in my metric drill-bit set..... The springs Porsche designed into the shifter are sloppy at best and they are no longer needed.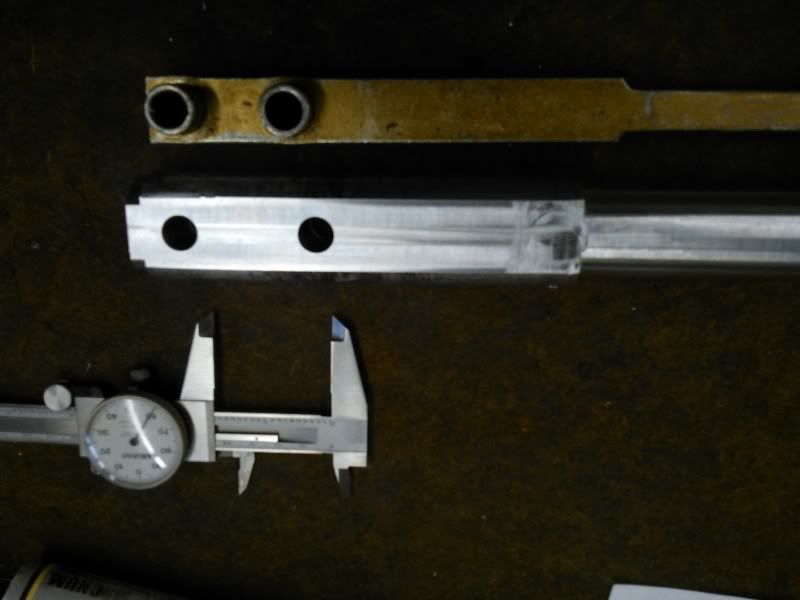 The top shifter sits exactly 2.5" shorter than the factory handle when all bolted up and has a final head diameter of 1.125" so It clears whatever gauges I install for the LS1 readout. Tried it on this morning.....precise butter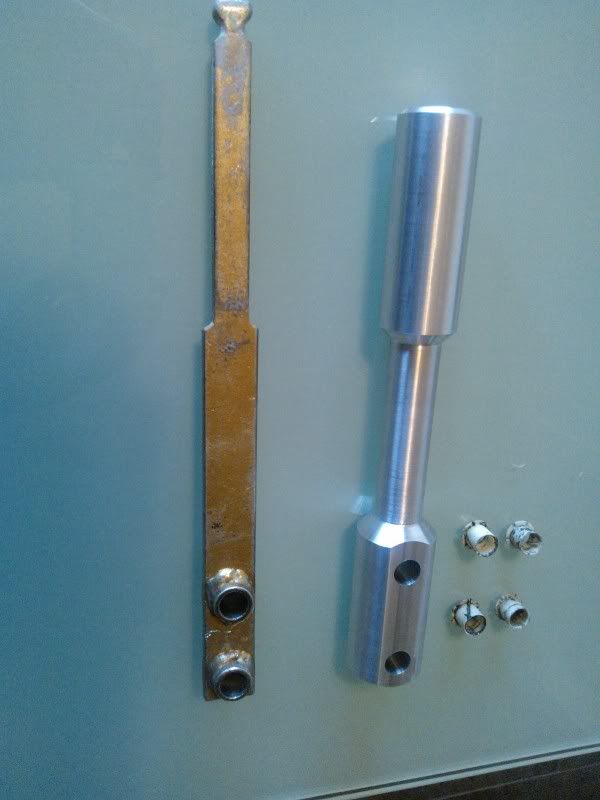 03-03-2013, 10:53 AM
Addict
Rennlist Member
Join Date: Dec 2011
Location: Spring Hill Fl
Posts: 431
Likes: 0

---
Is this the base your looking for I was going to post it on EBay ? This came with some parts I picked up and I'm running a Roger Box and have no need. By the way it's from a 84' frame P/N 928 552 283 03 looks like its in great shape.
---
Last edited by longleader; 03-03-2013 at

11:11 AM

.

03-03-2013, 11:17 AM

---
Not quite sure I tossed the base with the old rotted boot. I removed all the interior to start the build and make custom seat rail adapters.I have a spare 944 plastic base somewhere and will see how that fits. If close, I'll just buy a new 944 leather boot and hope it fits the 928 base.

It even looks like the 944 base but who knows.

03-03-2013, 03:13 PM
Cottage Industry Sponsor
Lifetime Rennlist
Member

---
I have an aftermarket boot, but without the frame. I'm traveling right now, and don't have access to the details. PM me, if interested, and I'll respond when I'm back.