Anyone know of a good hireable 928 guru in Raleigh area

02-10-2012, 12:46 PM
Addict
Rennlist Member

Anyone know of a good hireable 928 guru in Raleigh area
---
I am getting to the end of my physical abilities. My hands are swolen so bad I can hardly pick up a 10mm bolt. I am ready to hire some help if there is any available.... Anyone know anyone in this area that really knows their stuff on the 928 electrics?

Thanks,

02-10-2012, 04:17 PM
Addict
Rennlist Member

Rennlist
Site Sponsor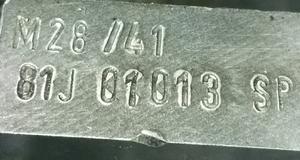 Join Date: Jan 2003
Location: Double Oak, TX
Posts: 15,715
Likes: 0

---
Frank,
Ray is your man as he can be a lot more flexible than Brad. Both excellent 928 guys.
Roger
__________________
Does it have the "Do It Yourself" manual transmission, or the superior "Fully Equipped by Porsche" Automatic Transmission?
George Layton March 2014
928 Owners are ".....a secret sect of quietly assured Porsche pragmatists who in near anonymity appreciate the prodigious, easy going prowess of the 928."

02-10-2012, 10:54 PM

02-10-2012, 11:21 PM

---
I hear great things about Brad but haven't had the pleasure of working with him.

But I've had several great visits with Ray. +1 on the recommendation.

Frank, I'll see if I can give you a call Sunday afternoon. Tomorrow's a crazy schedule day.

02-11-2012, 12:58 AM

02-12-2012, 12:44 AM
Addict
Rennlist Member

---
Hey Jon, I can help you with the odo gear if you would like to tackle it yourself. Dwayne did an excellent writeup. I am getting ready to do mine and have new white face gauge covers to add at the same time.

02-12-2012, 02:33 AM

---