Performance comparison '84 Euro 5sp vs. '87 S4 5sp

01-02-2011, 01:57 PM
Addict
Rennlist Member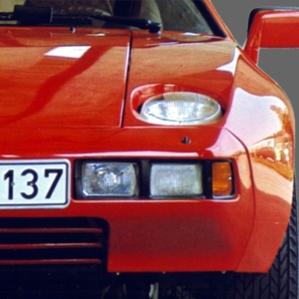 ---
I did my '85/86 manifold swap ('80 AT), coupled with a custom hi-flow exhaust and increased HP 10 percent (dyno proven).
Hard to say how much of that was due to the headers though.
Just opening up the exhaust will get you 10-15HP.
So my guess is not much.... but they sure are cool!

01-02-2011, 05:10 PM

---
I find the early 5 speed ungodly quick, the later varieties are ungodly fast. That 2.73 rear contributes a lot of that, a 4.5L just spins up faster especially with headers and 'zaust, and a short ratio just sends me, pun intended. The 4-valve makes good enough at the bottom and thrills at true high speed, two different flavors of the same thing. Getting there is the fun.

01-02-2011, 05:27 PM

---
How much, if any HP would be found by swapping the cast iron exhaust manifolds on my '85 4.7 16V for the '85-86 factory 32V, short, tubular headers? Worth the effort? direct bolt-up? I want to keep the rest of my euro exhaust as is, stock.

01-02-2011, 05:34 PM

---

01-02-2011, 06:22 PM
Addict
Rennlist Member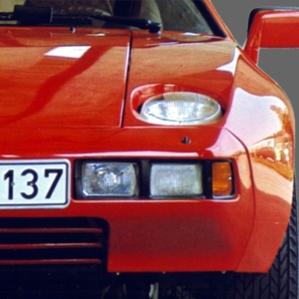 ---
Man, that block was rough, but you made it work!
Incidentally, that same barn is now home for my early 928.
I think you need to push your foot farther to the floor.
Checked it and confirmed WOT switch activation @ 2/3 - 3/4 throttle.

01-02-2011, 06:26 PM

01-02-2011, 06:48 PM
Addict
Rennlist Member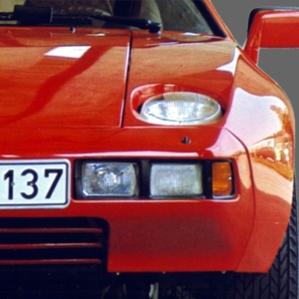 ---
LOL @ Landseer

Okay, I found my old webpage for the exhaust work I had done to my 80 Auto 4.5 - to include 85-86 manifolds, with before and after dynographs
http://www.angelfire.com/mi/lighterd...8_exhaust.html
PS. When I did this back in 2001, nobody knew what length spacer was required.
This was a fun project then, but cost a quite to develop and prove results.

01-02-2011, 11:24 PM

---
Why not buy some MSDS headers. They have to be better than factory stuff and they are not that expensive. The exhaust is where you will see your gains money wise anyway. Do it right the first time and be done with it. Plus they sound awesome!

01-03-2011, 12:18 AM

---
The 85 tubular headers are well respected as tools to open up the early cars.

Its logic that's extendable to cats.

I'm running 32V cats on 84 cars and they feel stronger.
But both are still restricted by 84 stock cast iron manifolds, though.
Next step in the evolution of these two cars will be substituting 85/6 manifolds.


If you go msds, think stainless. After 7 years or so, Jim's msds in carbon steel is getting kind of thin.

01-03-2011, 02:33 AM

---
dynos ;blah blah cam profiles blah......

Fact of the matter is, those are very accurate observations by jadz. I first bought my 84 and am still pleasantly surprised at it's performance. I enjoy driving my 87 too but as he said,The s4's always feels like an " non-event" though you know you're haulin A.

So after all the hype, the s4 feels a bit of a let down performance wise, but is better road manners, and builds power in a much more GT fashion. ( the wife can drive it)/ The s2 just feels like the underdog winning.
I bought the 87 thinking I'd choose one because it'd be a clear decision. Here I am 6 months later, with keeping them both as the only real solution to the dilemma.
You can't read a technical manual or dynograph while you're driving, so I gotta say, they both put a great big smile on my face- that's really the only thing worth the money at the end of the day.
B

01-03-2011, 07:05 AM

---
Originally Posted by
Landseer
Thanks for that info. If I find a set of 85-86 headers and get that dual flange spacer from Dave Lomas I'll go for it. Instead of an x pipe, I'll keep my center euro muffler. Love the sound.

09-12-2018, 10:59 PM

---
I have 2 '85's , One Euro the other US 32v, both have the Borg Warner 5spd, and are both stock. My observation is in agreement with what most are saying here. The 4.7 is very rev happy above 3000rpm, the US 5.0 32v has a better low end and wider range. I like them both, overall the Euro is a bit faster.