Jadz928's Perl Blog

12-01-2008, 11:01 PM
Addict
Rennlist Member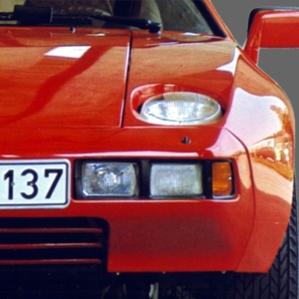 Jadz928's Perl Blog
---
Over the past couple years, I'd been using this thread to help keep track of work done on my '87 S4, 5 speed, Perl. I've also posted progress along the way. Not so much as specific DIY, but more general.
I've noticed it's turned into more of a blog, so that's what it is. Consider this first post as a living document of the improvements to Perl as I continually update the
done/not-done
list.
Feel free to look back from time to time....
PS. This style of posting appeals to me because it keeps my public efforts on Perl consolidated. Also, I'm one of the crazy thread mizers....

--------------------clip--------------------
I bought "Perl" in early September. I did drive her a little, then she entered a state of maintenance. On the jack stands... off the jack stands... on again. And this is where I decided to dig in and "get 'er done". Though my work pace may not warrant that attitude, I have been faithfully slow but sure.
I read somewhere here that 20 years is a 928 midlife crisis. Coupled with my own pre-midlife crisis, it seems fitting I would attract a car needing similar attention. Perl has 82K, I have 33 years.
So here I am with a shopping list a mile long... and Roger can vouch for this list. I keep throwing out empty bags with Porsche part number on them, so I know I'm getting there. Actually I've gotten so sick of going the Advance Auto for brakleen, I've moved to NAPA just to change things up.

Now some of you may find the forthcoming list "a piece of cake", and others may say WTF. This is my list... and I need to get it down just to keep things straight. So you are more than welcome to read or scroll at this point.
(I'll try and stay chronological... things
not
done highlighted in
italics
) ...need to go get a beer for this... brb
Done
-Complete interior detail, including new neoprene mats (thanks Rob Budd), 930 steering wheel, GTS shifter, fixed/replaced a bunch of loose bits, lots of Lexol.
-Rear hatch latch and hatch shocks
-Fuel, air & smog filter
-PDR on rear quarter (Dent Wizard works miracles)
-Shift coupler, rear (Front ball cup was done by PO)
-Clutch master, new
-Brake master, blue hose, and clutch master replace (again, because I ripped 1 of the seals)
-SST brake lines and Super Blue
-O2 sensor
-Motor mounts (no OPG because it had just been done by PO)
-18" Turbos, w/ BFGoodrich G-forge A/S
-Short shifter (removed for new style shifter)
-Rubber fuel lines (Thanks Roger)
-Transaxle lube (Redline 75-90)
-Paul Champagne door inserts (black Pascha, white piping)
-TB/WP/OP R&R (w/Porkension'r and 32v cam timing tool)
-Coolant bridge & oil filler neck seal replace, and Tstat (83deg.)
-Hall & Crank sensor connector replace (the Hall was disconnected setting ign. back 6 degrees)
-1" Wheel spacers, studded (Removed because wheels didn't fit)
-RMB
-PS system refresh w/ new hoses, clean & flush
-Coolant hoses, accessory belts
-Steering rack w/ new boots (only 15K on the tie rods)
-Engine lube (Mobile1 15-50, sorry Kibort... had to switch back)
-G05 coolant and flush
-Ott links, front & poly sway bar bushings
-flex-line & hard lines, clutch master to slave
-Clutch slave, new
-Clear front turn signal lenses and sidemarkers (Thanks Nicole)
-Alternator cooling hose
-Hood insulation & shocks
-Shave front wheel bearing caps (for Turbo wheel fitment), repack wheel bearings
-New front belly pan
-New/Used H5 headlamp (Thanks 928 International for 50% off)
-New/Used seat memory controller (Thanks 928 International for 50% off)
-Analog clock, late model
-Wheel alignment
-Tranny mounts
-Clutch kit w/ GTS pressure plate & RMS
-Ride height adjustment & another alignment
-Install GTS mirrors, painted to match
-18" Carrera III's w/ Bridgestone RE50 Pole Positions (summer tires)
-Install rear spoiler, painted to match
-Replace fuel breather Y-pipe (got the part, thanks Worf)
-Replaced charcoal cannister - accidentally broke the old one
-Replaced heater valve (Caravan all metal NAPA version)
-Fix intermittent right window - replaced window motor
-Fuel tank R&R - new pump, new rubber, fuel level sender, strainer
-Install new Koni's all around (Thanks Gary)
-New spark plugs and wires
-Replaced right-side coil w/good used one (old one was heavily corroded)
-CE Panel R&R, cleaned contacts, replaced key "53" relays (XVI, XX & XXV), cleaned CE chassis grounds
-Cleaned battery contacts and ground strap
-Replace ignition switch
-Replace TempII sensor
-Replace crank position sensor (proactive)
-Clean 2 ground points at backside of engine block
-Adjust temp mixer flaps and fix mixer motor squeal (left side)
-Replace left inner door handle (what a beeyatch!)
-Colin's short shift kit (Thanks Roger, Thanks Colin)
-Install deck, amp & sub
-Install new ABS spare tire cover (Thanks Jerry Feather for a nice product offering)
-Dash Pod R&R, change bulbs, odometer gear (85670 miles), clean contacts
-Sunroof R&R, adjust sunroof fit
-Install LED interior lights
-Installed new/used lamp controller (right map tray), fixed erroneous warnings
-Griot's clay and Meguiar's NXT Tech Wax treatment (5-31-10)
-Recharged AC, R12, 2# (6-3-10)
-Replaced windscreen with Sigla (w/antennae)
-Replaced oil cooler hose w/Kevlar (8-3-10)
-Install Halon quick release fire extinguisher
-Install cupholders
-Install driver seat front plastic cover
-Replaced pax seat switch
-Cleaned evaporator
-Replaced headlamp switch (intermittent driving lights)
-Oil change (Fall 2010, 90K)
-Checked WOT switch function, OK
-Tied down front shift link to TT (link not in service)
-Adjusted Konis all around to full soft (rebound)
(Ref 90K Miles, 6-1-2011)
-Replace WP w/ new Laso pump
-Replaced Conti timing belt with new Gates
-Reseal cooling bridge oring (leaked at r-side)
-G05 coolant and flush
-Install Kuhn Air/Oil seperator
-Install rear brakes/rotors , e-brake R&R
-Rebuils CV half-shafts
-Install X-pipe w/ small GT resonators, and GT rear muffler
Not done

-AC system R&R, replace AC compressor (covert to R134?? ...jury still out on this one)
-Fix pax seat recline
-Replace seat memory controller
-Install inline fuse for AC compressor (5amp)
-Install 33bar bias valve, fluid bleed
-Solder mini-bulbs in pod, install LED from Nicole.
-Fix central lock button
-Driving lights don't work
-Rehab/flush windshield washer system
-Install new rear adjustable drop-links
-Install PKlutch (shortens clutch pickup)

Long-term
-Front upper control arms
-New radiator
Okay, that's it. I'd like to thank Chris & Stan for your help and support, Roger for being patient and accepting my phony bills, Chewy for accepting the task of DD without asking for anything more than gas, and lastly, my wife Julie for hating the car so much.

...and for you all here at RL, for giving me a voice and advice. Thanks.

---
Last edited by Jadz928; 06-03-2011 at

12:52 PM

.

12-16-2008, 11:46 PM
Addict
Rennlist Member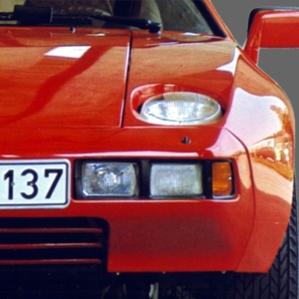 ---
Bumpin' myself for a little brotherly love. Perl is kickin' my *** and wallet.

I see light at the end of the tunnel though, and I'll be in the garage every night this week until it's running well.

Here's the car as it was the day I bought it 3.5 months ago.

12-17-2008, 01:51 AM
Petie3rd
Rennlist Member
This Post Sponsored by:
Dow Corning« & DeoxIT«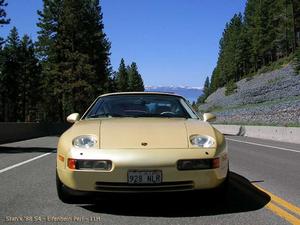 Join Date: May 2004
Location: Philly PA
Posts: 22,453

---
well once you got all of the those things done your gonna work yourself out of a job.
Goodluck on your resto, I hope you can get many happy miles and also that your wife will take a shine to Perl. Happy holidays, Stan

12-17-2008, 03:06 AM
Cottage Industry Sponsor
Lifetime Rennlist
Member
Join Date: Oct 2001
Location: Silly Valley, CA
Posts: 25,181

---
I can't wait to see pearl with the GTS mirrors, bigger wheels, and clear front lenses. I think it will look absolutely stunning!
---
Last edited by Nicole; 12-17-2008 at

05:55 AM

.

12-17-2008, 08:22 AM
User
Join Date: Aug 2008
Posts: 189

---
I feel for you, I am in the middle of a TB/WP/OP job. I have also replaced all of the liquids and will be doing the PS pump R&R this winter. I am also replacing rotors, brakepads, and brake lines. The fuel lines and filter will be done right after the TB. After all this is done, I will be replacing the shocks and springs as well as getting the AT rebuilt, TT replaced with bearings, Torque Converter, and rear main seal.

12-17-2008, 05:39 PM
Addict
Rennlist Member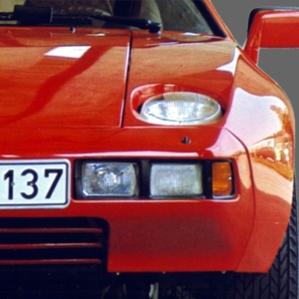 ---
Thanks everyone for the support! I'm really needing it right now.
Should have it running tonight, enough to cycle through a coolant flush.
I will take some pics when I'm done, just have limited access to a digicam.
Nicole, I've had the GTS mirrors for over a year now, and it will be a month or so before they are one the car. I'm considering painting the wing Pearl too.
Stan, Thanks and to you as well.

Gotta couple small items not on the list, 930 steering wheel , GTS shift boot, late model analog clock (wanted one of those for a while). Merry Christmas to me.


12-18-2008, 12:10 AM
Chronic Tool Dropper
Lifetime Rennlist
Member
Join Date: Oct 2001
Location: Bend, Oregon
Posts: 17,468

---
IndyMat--

That PS pump R&R is an easy WYAIT on the TB/WP project. The alternator/PS console is already loose making access a breeze. Hint: replace the hoses and the filter/reservoir at the same time. Wht risk a new pump with old leaky hoses filled with junk? And another tidbit-- there are easy rebuild kits available for the pump if you want to go that route. A quick search on the subject here will get you somen step-by-step guidance through that little sub-project.