door doesn't open

02-11-2019, 11:57 AM
Addict
Rennlist Member
Join Date: May 2011
Location: Sugar Grove, IL
Posts: 761
Likes: 0
Received 0 Likes on 0 Posts

door doesn't open
---
Last summer, I had to replace the driver's door handle mechanism after it broke. Getting the door open was a bear, but somehow I eventually got it.
Well, the problem happened again; I can't open the driver's door. I don't think the latch itself is broken (again), but maybe just something misaligned or in a bind. Does anyone have any insight into the mechanics in there & what I should be looking for to get it open once more? I have no problem disassembling the assembly, but is there a good trick to open the door first, so that I don't have to perform a gymnastic routine to get inside the door?

I did remove the anti-theft shield when I replaced the door handle last summer and didn't reinstall it. I'm hoping that somehow that will make it easier to pop it open this time.

Thanks!

02-11-2019, 04:13 PM
Addict
Rennlist Member
Join Date: May 2011
Location: Sugar Grove, IL
Posts: 761
Likes: 0
Received 0 Likes on 0 Posts

---

No, interior handle isn't working either. I'm going to try to use a snake camera and get in there & see what's going on, but it's just a little too cold ATM outside, and I've been putting it off until warmer weather.
I was just hoping someone here knew of an easy way to unlatch it with a slim-jim or something similar, and avoid trying to disassemble the latch from the inside of the door while it's closed. I'm sure this has happened to others before.

02-11-2019, 04:55 PM
Petie3rd
Rennlist Member
This Post Sponsored by:
Dow Corning« & DeoxIT«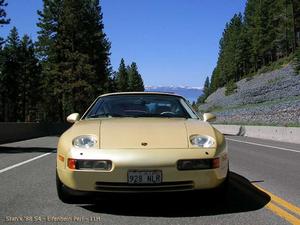 Join Date: May 2004
Location: Philly PA
Posts: 22,680
Likes: 0
Received 0 Likes on 0 Posts

---
the usual reason the latches fail is due to lack of lubrication of the door latching unit inside the door,

NOTE the shield you removed will also reduce the amount of water that the latching unit sees thus prolonging it working with ease.
To open the door roll down the window for a better look inside the door,


NOTE you can remove the inside handle surround then the center trim panel from the door,
then cut the vapor barrier and reach inside the door to open it

02-12-2019, 03:10 AM
Addict
Rennlist Member
Join Date: Nov 2008
Location: Grapevine, TX
Posts: 1,048
Likes: 0
Received 0 Likes on 0 Posts

---
Make sure it is fully unlocked, using the unlock dial. I've seen screws which holds the unlock dial over tightened, causing binding in the unlock mechanism.

02-12-2019, 08:16 AM
Addict
Rennlist Member

02-12-2019, 06:57 PM
Petie3rd
Rennlist Member
This Post Sponsored by:
Dow Corning« & DeoxIT«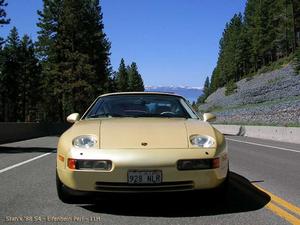 Join Date: May 2004
Location: Philly PA
Posts: 22,680
Likes: 0
Received 0 Likes on 0 Posts

---
Dave we are doing our best with the information we are given,
sometimes going out on a limb could make it break off.
Other times the limb will bend without breaking.
Its really a crap shoot.
BUT as always ,
adding pictures and as much detail as possible,
will increase the chances of getting the correct advice to fix your issue.
I have never been a great mind reader though...LOL

02-12-2019, 08:05 PM
Addict
Rennlist Member