Stainless Steel Charcoal Y Connector for sale

02-09-2019, 07:55 PM
Addict
Rennlist Member

Rennlist
Site Sponsor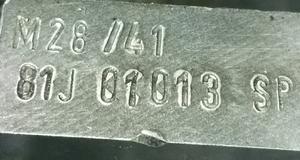 Join Date: Jan 2003
Location: Double Oak, TX
Posts: 15,508

Stainless Steel Charcoal Y Connector for sale
---
I have 10 Stainless Steel Y connectors for sale - $65 each plus $6.50 First Class shipping within the USA.
Emails only to
[email protected]
__________________
Does it have the "Do It Yourself" manual transmission, or the superior "Fully Equipped by Porsche" Automatic Transmission?
George Layton March 2014
928 Owners are ".....a secret sect of quietly assured Porsche pragmatists who in near anonymity appreciate the prodigious, easy going prowess of the 928."