Festival of Speed at Cal Speedway /Auto Club Speedway April 20 2018 - 928s running?

04-13-2018, 05:07 PM

---
Originally Posted by
mark kibort

04-13-2018, 10:44 PM

---


04-13-2018, 10:57 PM

---
He should be like tony Gaples old World challenge corvette in this video . after all, it was a car he beat in those races!

(black number 35 at 4:00 on the video)

04-13-2018, 11:12 PM

04-23-2018, 07:02 PM

---
Great time at the track this weekend, but probably mostly due to seeing joe and Mark after so many years of not being at the track with all 3 928s. This time we only had Mark with Joe's car and my car.
Porsche festival of speed is a big commitment. early morning meetings and 3 full days of track time /racing. but it was fun and the hoopla going on on Saturday was great to see. lots of porches (as far as the eye could see) aftermarket product booths and lots of race and time trial groups. the event started out a little rocky for mark, going out for the first session , he lost a right front tire and narrowly missed hitting the wall .. my sessions were a little less eventful. ran near my best time after 3 laps, 1:47.9,, qualified later at 1:47.6 (matched my best) and the car felt decent. tires are a bit old as they were cooked last time i came here with SCCA in january.
Ill let Mark elaborate on the rest of his weekend.... but he was not having the best of luck as it turned out.
in the first race, i had a good battle going with some other GT3 class cars, but then my marginal tires went away about10 laps in and it was a slidding mess. so ,i had to give up a few spots but the car finished in good .
Sunday, went out for a quick 3 laps warm up. still nervous about Greg brown and others thinking this track could be deadly to the 928, so i just went out to scrub in tires i thought were a little better.
they were about the same but after just 2 laps, ran a 1:48.xx, so i was read to go. then it got pretty hot. near 90.... im on the formation lap, and notice my fire extinguisher was not fastened fully..... they had a botched start, so i tried to look down and attach it but just couldnt do it. (Devek fire ext mount) so, i had to worry about it moving around...... nice... then the next time around we went green. had a great battle with a few of the cars in my class, and others..........then, at about lap 10.... the car just acted like it skipped a few teet on the timing belt. i limped to the infield and it died.. at first i thought it was a motor, but turns out, a coil wire came loose and feel downward. ... so only running on 4 cylinders. got it on the trailer and bugged out for home 7 hours with traffic! UGGGGG
Here are a few pics.... video was pretty cool and ill post that shortly...... did a special video with a camera mounted only pointed at the right front tire to see the deformation hit goes through during a high g loading and banked turn at 150mph.
So, my engine held together 3 days of beating it up..... sustained RPM down the main straight to 156mph in 4th gear to the rev limiter almost ever lap. I had more people coming over to our pit area saying how great the car sounded. Yep, its like music to my ears for sure! quite a few had a big interest in the 928 as they passed through the paddock. that was cool!
glad it survived and now off to laguna and a Sears/Infinion SCCA Majors event, and maybe thunderhill before the national championship SCCA Run Offs.
911Design's cup car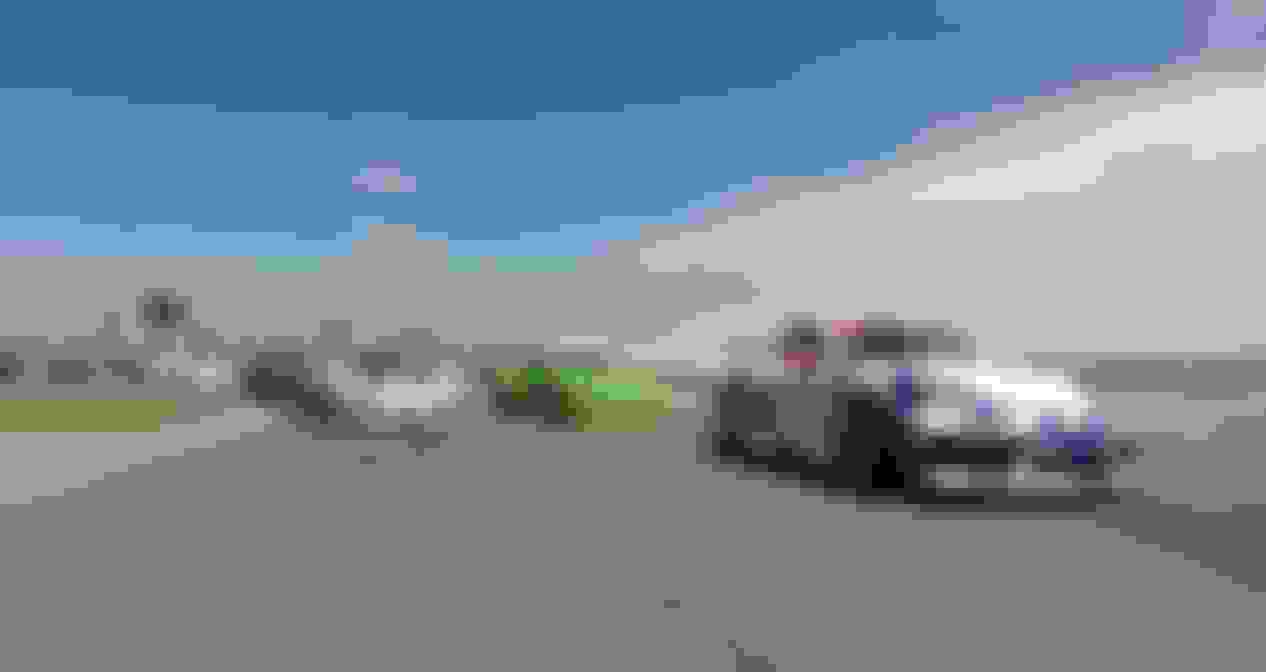 Tom Muller
Tom Muller
Kelly Moss Racing 996 Monster
The GT3 class group with Selby

04-26-2018, 02:50 PM

---
Here is some video from "chromium" from the racer board. he follows starting about 2mins in, but then after a 911 has some contact with one of the other caymans, he trys to go around and gets pushed off into the cones, which makes him wonder if he has radiator damage, so he comes in for a check and leaves our little pack.

04-29-2018, 04:57 AM

---
VERY sad news, in the 1st day of practice, Mark Anderson driving the Fan 928, had the motor grenade after only 4 laps. You can see him catching up to me for a main straight drag, but that wasnt going to be.

Dont know the plan for the rebuild.... I think just put a stock GTS bottom end under it and see what it does!
Cause of failure? looked like it busted a rod. why?? we shall see. so, both Mark and Joes car met their doom here at Auto Club Speedway, coincidentally enough, at the same spot on the track too! just after the 3rd major turn. weird. He was following me for a few laps, and i saw him in my rear view mirror, and all of the sudden.........there were HUGE flames coming out both sides of the car, 10ft wide! spectacular.. like it was a rocket about to take off. mark was able to pull the car over and climb out. fortunately, he was unhurt, and the car had very minimal damage due to the fire. even little wires like those near the back of the car at the transmission were completely unscathed.... (if there is any good news here)
you can see from the pics that the rod end looks normal color, so why the rod broke is anyone's guess. TOTAL BUMMER!
Anyway, It was great seeing mark and Joe out there regardless of the outcome...... however, Mark had a very rough day.... in the first session, he had a blow out of his right front (the brutalized tire for 928s on this track) but was skillful in not collecting the wall. put a newer set of tires on and he was ready for the fatal 2nd session.
after the blow out on turn 1
the tire blowout
the engine grenade . you can see the rod end
the fire damage after the engine blew

04-30-2018, 09:12 PM

---
Ouch...... very sad to see such a legendary race 928 grenade like that.......it wasn't even race pace, clearly mark was just feeling out the car...trying to scrub in some old tires and bed fresh pads (okay he told me that).......

the truth is this, racing is expensive and risky.....Mark A and a Joe F campaigned their 928's for many years with minimal accidents (mark a getting hit was easy to repair). Sure engines and transmissions blew along the way.....I went through 3 race built 928's....many blown engines, but two cars still run.....my lemons estate has by far, a hundred miles really, the single most on track time of any 928 ever...sold at 176 hours in 2012 possibly double that now....yes it's blown engines (only one for me, which was preventable)...but with maybe 500 on track hours in 9 years.....that's about the same as Mark K current pace after 66 years (5 events annually at 1.5 hours each on track time per event)

Mark K has been lucky with engines, but not cars.....on track incidents totalled 2 928's, including the famous Holbert car..... Others racers have had similar results of totaled cars and multiple blown engines....

Do you want a fast race 928 that lives a long time?......super easy, don't drive it much..... don't let anyone else drive it....(never-ever) be super meticulous with your driving and Maintence.....

do you want a race 928 that lives a long time that anyone can drive at the limit? Build a clone of my old estate automatic. With a USA engine.....sure dyno won't impress but that crap can did a 2:06.5 over top at thunderhill at maybe 200whp-2800lbs.....yes it ran amsoil, but not even an oil cooler! My opinion is an early car 3 speed lsd....L jet is ideal.....but cis could work.

However. What do I know. Out of racing since my car was blown up, by someone else, in early 2014....

the infamous words of Mark A "what part did you think was cheap? The racing part or the Porsche part?"