San Fernando Valley Porsche Owners

06-08-2016, 12:10 PM
User
Join Date: Jan 2016
Location: Los Angeles, CA
Posts: 1,478
Likes: 0
Received 0 Likes on 0 Posts

06-16-2016, 11:28 PM
Addict
Rennlist Member

Join Date: May 2001
Location: Los Angeles
Posts: 1,254
Likes: 0
Received 0 Likes on 0 Posts

06-18-2016, 11:41 AM
Addict
Rennlist Member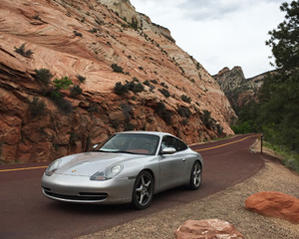 Join Date: Mar 2016
Location: Los Angeles, CA
Posts: 220
Likes: 0
Received 0 Likes on 0 Posts

---
Hi fellow RLs,

I just moved to LA (West Hollywood) and am interested in a bit of Porsche community.

I'm always down for canyon runs and the like.

Looking forward to meet some of you.

06-24-2016, 01:50 AM
User
Join Date: Oct 2013
Location: Southern California
Posts: 198
Likes: 0
Received 0 Likes on 0 Posts

---
How about a 2 weeks out calendar so we can roll in?
I'll probably go this weekend for anyone wants to message me.