996 Cup Ride Height Specs

12-21-2013, 10:02 AM
Super User
Join Date: Apr 2005
Location: With A Manual Transmission
Posts: 4,727
Likes: 0
Received 0 Likes on 0 Posts

996 Cup Ride Height Specs
---
Can anyone give me the ride height specs for a 996 cup. Or at least am acceptable range up and down. Using factory jack measuring points.

12-21-2013, 10:41 AM
Addict
Rennlist Member
Join Date: Jul 2007
Location: Phoenix, AZ
Posts: 908
Likes: 0
Received 0 Likes on 0 Posts

---

12-21-2013, 10:54 AM
Rennlist Hoonigan
which cost no drachmas
Lifetime Rennlist
Member

Rennlist
Site Sponsor

---
People have also posted the Porsche spec in relation to the tire requirements. I think it's in the thread in the Cup Car forum about spec tires.

12-21-2013, 12:14 PM
Rennlister Extraordinaire
Rennlist Member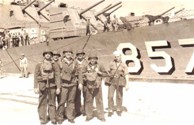 ---
85mm front, 110 rear IIRC (it's been awhile) off their specified measuring points. That's with 640 series front tires and 680 series rears….

Not Martin, IRGordonsenior here. Forgot to sign him off this computer...
---
Last edited by Martin S.; 12-21-2013 at

05:29 PM

.