My poor car

06-13-2013, 02:53 PM
Addict
Rennlist Member
Join Date: Jan 2006
Location: Milwaukee, Wi
Posts: 1,895
Received 0 Likes on 0 Posts

---
Lozzy997 I wish you the best of luck! Just stay cool and calm during this but stay firm with your demands and dont let the dealer try to sweet talk themselves out of this! Keep us updated!

06-13-2013, 04:06 PM

---
I would suggest speaking directly to the Manager of the dealership and emphasize the fact that this is a CPO car and that you will be making a formal complaint to Porsche North America if they refuse to take back this car which should never have qualified as a CPO. Good luck.

06-13-2013, 05:00 PM
User
Join Date: Nov 2012
Location: Houston, TX
Posts: 498
Likes: 0

---
Cal Civil Code (Consumer Legal Remedies Act).
1770(a) The following unfair methods of competition and unfair or deceptive acts or practices undertaken by any person in a transaction intended to result or which results in the sale or lease of goods or services to any consumer are unlawful:
(5)
Representing that goods
or services
have
sponsorship, approval,
characteristics
, ingredients, uses, benefits, or quantities
which they do not have
or that a person has a sponsorship, approval, status, affiliation, or connection which he or she does not have.
(6)
Representing that goods are original
or new
if they have deteriorated unreasonably or are altered, reconditioned
, reclaimed, used, or secondhand.
http://www.harp.org/clra.htm
Disclaimer
: I'm not licensed to practice law in CA and my suggestion above is for your information only - not legal advice.
---
Last edited by iammulva; 06-13-2013 at

06:25 PM

.

06-13-2013, 06:30 PM
User
Join Date: Nov 2009
Posts: 76
Likes: 0
Received 0 Likes on 0 Posts

---
And the remedies (additional leverage):

(a) Any consumer who suffers any damage as a result of the use or employment by any person of a method, act, or practice declared to be unlawful by Section 1770 may bring an action against that person to recover or obtain any of the following:

(1) Actual damages, but in no case shall the total award of damages in a class action be less than one thousand dollars ($1,000).

(2) An order enjoining the methods, acts, or practices.

(3) Restitution of property.

(4) Punitive damages.

(5) Any other relief that the court deems proper.

I'm not licensed in CA either. GL.

06-13-2013, 07:43 PM
User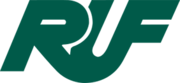 ---
A two year old car with paint too thin to correct...I don't understand why people grind the hell out of their paint in the name of detailing.


Lozzy, good luck getting this resolved to your satisfaction. I would insist on undoing the deal and a reimbursement for your out-of-pocket costs...after all, they misrepresented the car.

06-14-2013, 12:28 PM
Addict
Rennlist Member

Join Date: Apr 2004
Location: Columbus
Posts: 11,425
Likes: 0
Received 0 Likes on 0 Posts

---
My brother and a friend traveled eight ours to view/purchase a "Excellent " pontoon boat. He said they should have sunk it and the owner to save someone else the trip.
As to used P car salesmen. Never! take their word...

06-14-2013, 12:39 PM
Addict
Rennlist Member
Join Date: Apr 2004
Location: Central NJ
Posts: 2,295
Likes: 0
Received 0 Likes on 0 Posts

---
What are your asking for them to do? The car has problems. I am only asking the obvious because you need to be perfectly clear as to what you want. If you want to cancel the entire transaction, then make sure they understand it. If they say no, you will need to seek a lawyer to help you.
CPO verbiage may be helpful but I think you want them to take the car back, and provide you with a refund.

06-14-2013, 01:08 PM