I finally did it, now proud owner of an SY 997.1 C2S with lots of options.

03-28-2011, 05:34 PM
I finally did it, now proud owner of an SY 997.1 C2S with lots of options.
---
Hi there
Well I've finally made the move to Porsche, drove several 911's including the turbo and C4S, but finally settled on a C2S and when I looked at this car it was a must have:-
Had the car inspected by Porsche on 111 point check and DME Scan ran. Results were just 2700 ignitions in range 1 and 200 ignitions in range 2, with nothing beyond that, so very well looked after:-
Its a late 2005 997.1 C2S with just 29,000 miles and 2 owners, but is a 06 build according to OPC and they gave me the following data:-
Model Year: 2006
Engine Type: M9701
Invoice Date: 2005-09-15
Number of "Z" Orders: 8
Options:
342: Heated seats
407: 19 inch SportDesign wheel
446: Wheel centre set
450: Porsche Ceramic Composite Brake (PCCB)
482: Tire Pressure monitoring system (TPM)
498: Deletion of model designation
567: Windscreen with grey top tint
635: ParkAssist (parking aid rear)
640: Sport Chrono Package Plus
650: Electric slide/tilt sunroof
670: Navigation module for PCM
680: BOSE« Surround Sound System
P01: Adaptive sports seats
P12: Automatically dimming interior and exterior mirrors with integrated rain sensor
X54: Stainless steel tailpipes, chrome-plated
XAA: Aerokit Cup
XSC: Porsche crest embossed on head restraints
XSY: Seat belts in Speed Yellow
Some pictures:-
Shall post some more picture in my reply!

03-28-2011, 05:56 PM

---
Never realised, thought they were meant to be like that, how does one straighten them?
I shall be adding PSE in a month or so anyway as its the only option the car did not have, plus I may put some X51 headers on too.


03-28-2011, 06:07 PM
Super User
Join Date: May 2007
Location: Semiahmoo/Blaine, Wa
Posts: 2,579
Likes: 0

---

03-28-2011, 06:13 PM
User
Join Date: May 2009
Location: San Francisco, CA
Posts: 659
Likes: 0
Received 0 Likes on 0 Posts

---
Aside from the steering wheel being on the wrong side, it looks perfect!
I hesitate to say it because it'll drive you nuts, but consider an e-brake handle with deviated stitching.

03-28-2011, 06:14 PM

---
Originally Posted by
keninirvine
Don't worry about it since yours aren't far off, and you'll have new ones with your PSE mufflers. The normal tips as well as the PSE tips just clamp on, so by loosening the clamp bolt you can adjust the angle. With the PSE and X51 headers, you should be very pleased with the sounds you can make, other than by perhaps adding high flow cats.
Think high-flow cats mean Porsche won't warrant the car unless high-flow cats is a Porsche option?

03-28-2011, 06:39 PM
Addict
Rennlist Member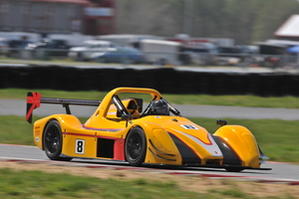 Join Date: Jun 2009
Posts: 576
Likes: 0

---
Gorgeous car mister!

LOVE the yellow stitching and aero kit.

I personally would coat the exhaust tips black to match the theme. Maybe ditch the graphics (I like subtle) and put a red "S" on the rear instead of black. But that's just my silly two cents, you're car looks great as is!