Anyone in Norcal w/ Pads (Mooty?)

11-06-2013, 02:31 AM
Addict
Rennlist Member
Join Date: Mar 2010
Posts: 229

Anyone in Norcal w/ Pads (Mooty?)
---
Heading to Sears this weekend and thought I had another set of pads but apparently not. Anyone have a set (front and or rear) that they're looking to get rid of? Pagid 29 or 19 or PFC. Thanks!

11-06-2013, 12:38 PM
GT3 player par excellence
Lifetime Rennlist
Member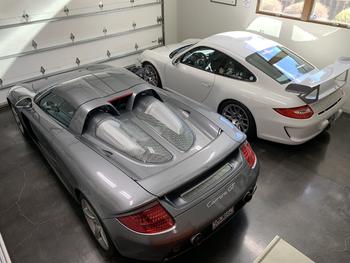 ---
u in luck.
i got them for you.
i can't find my 6gt3, but i found the pads new on my parts shelf. who am i kidding.... i mean my parts warehouse... shelf... meh, for amateurs..

you bought a 6gt3?
i have wheel bearings, uprights, hub, exhaust, control arm, tub, rear glass for 996gt3.