AMGfan 1997 993tt Build...

03-09-2012, 05:47 PM
Addict
Rennlist Member
Join Date: Mar 2012
Location: Tampa, Florida USA
Posts: 178

AMGfan 1997 993tt Build...
---
I don't have the car in my hands yet (Wednesday if all goes well)...but...already had conversations with FVD, AWE, Gruppe M, Carnewal, and Forgeline. The adventure will begin by the end of the month...
For starters...custom Forgeline 18" wheels...18x9 and 18x12
Picture below is base wheel...modified center lock for the 993tt...gold center/polished step up lip...WITH visible through bolts...red center lock.
It's madness...

03-18-2012, 08:54 PM
Addict
Rennlist Member
Join Date: Mar 2012
Location: Tampa, Florida USA
Posts: 178

---
Picked up the car Friday...so the build starts.
@ pickup it had...
1. FVD muffler bypass
2. ECU tune
3. Turbo S oil cooler
4. Lighter flywheel
5. Bilstein PSS9
6. Fikse 18"s
Plan: I WAS going to go ***** to the wall and do a GT2 conversion but being with the car and looking at it over the weekend...I LOVE the clean lines...so no GT2. I do want to change to the Euro front bumper and rear bumper. I just think it adds to the clean lines. I'm adding the Turbo S chin spoiler just because I personally think the front needs to have a stronger look to match the strong rear.
Like I said, I love the clean lines so I won't go with the Turbo S rear quarters with the ducts. The FVD bypass endpipes are pretty much shot so I will go with Fabspeed versions...they are the closest to stock look.
I'll change to clear lenses and replace the existing front fogs with the Turbo S brake ducts...I love the wheels but I do want to go 305's in the rear so I may need to switch to another set...still mesh look...whether it will be Forgeline, BBS, or Fikse...not yet decided.
Performance upgrades...keeping that quiet for now until I do my due diligence...but hope to match and be just above the Turbo S level power. I don't want to touch internals...at least not right now.
The interior is in damn good shape but I will freshen it up a bit...classy and understated is my goal...but in a personalized way. This is pretty the most mild build I've been through (so far I've gone through 4...E55, SL65, Suburban, and GTR)...BUT this is very dear to me so it will be done right and with care to the Porsche name.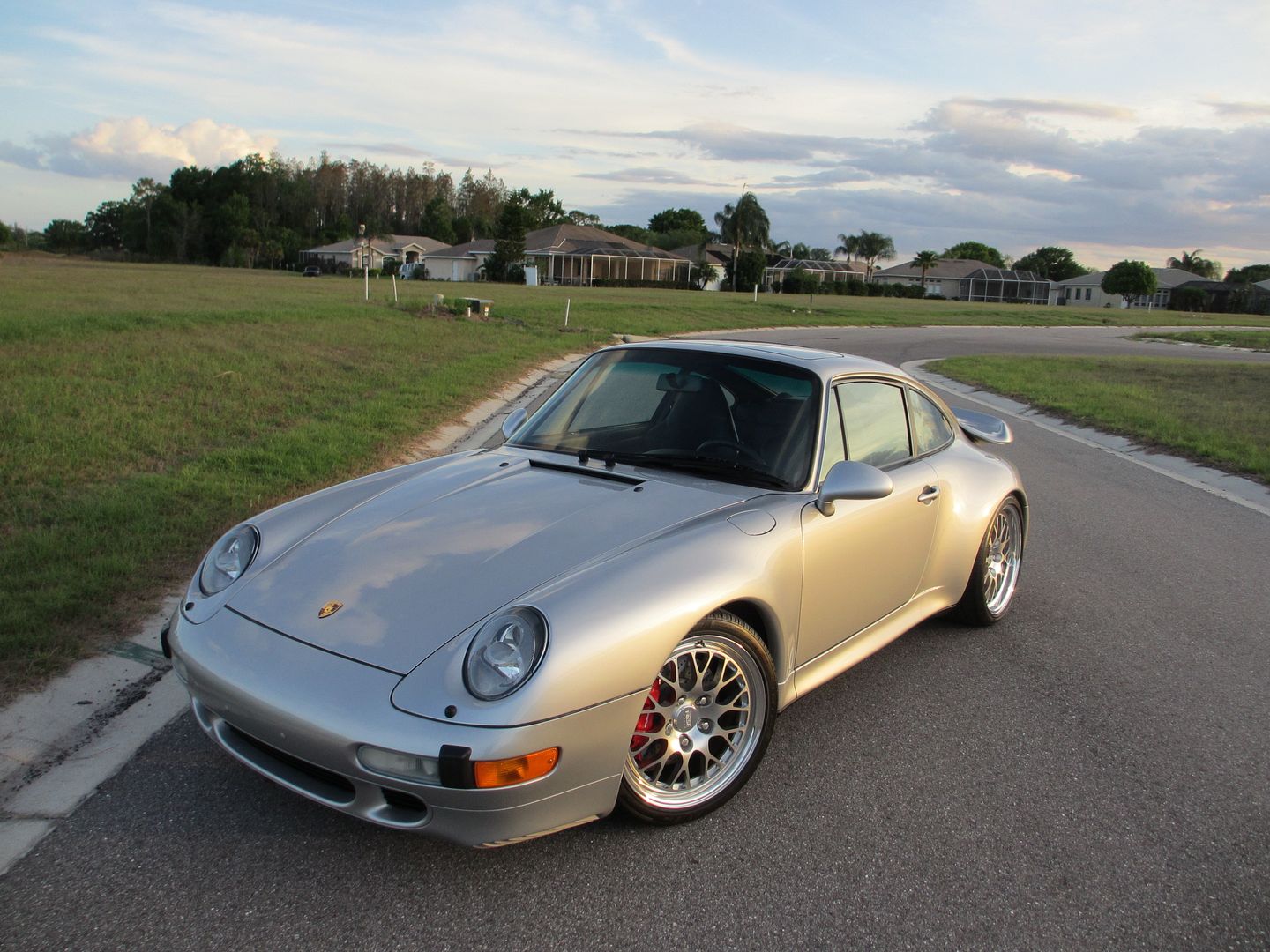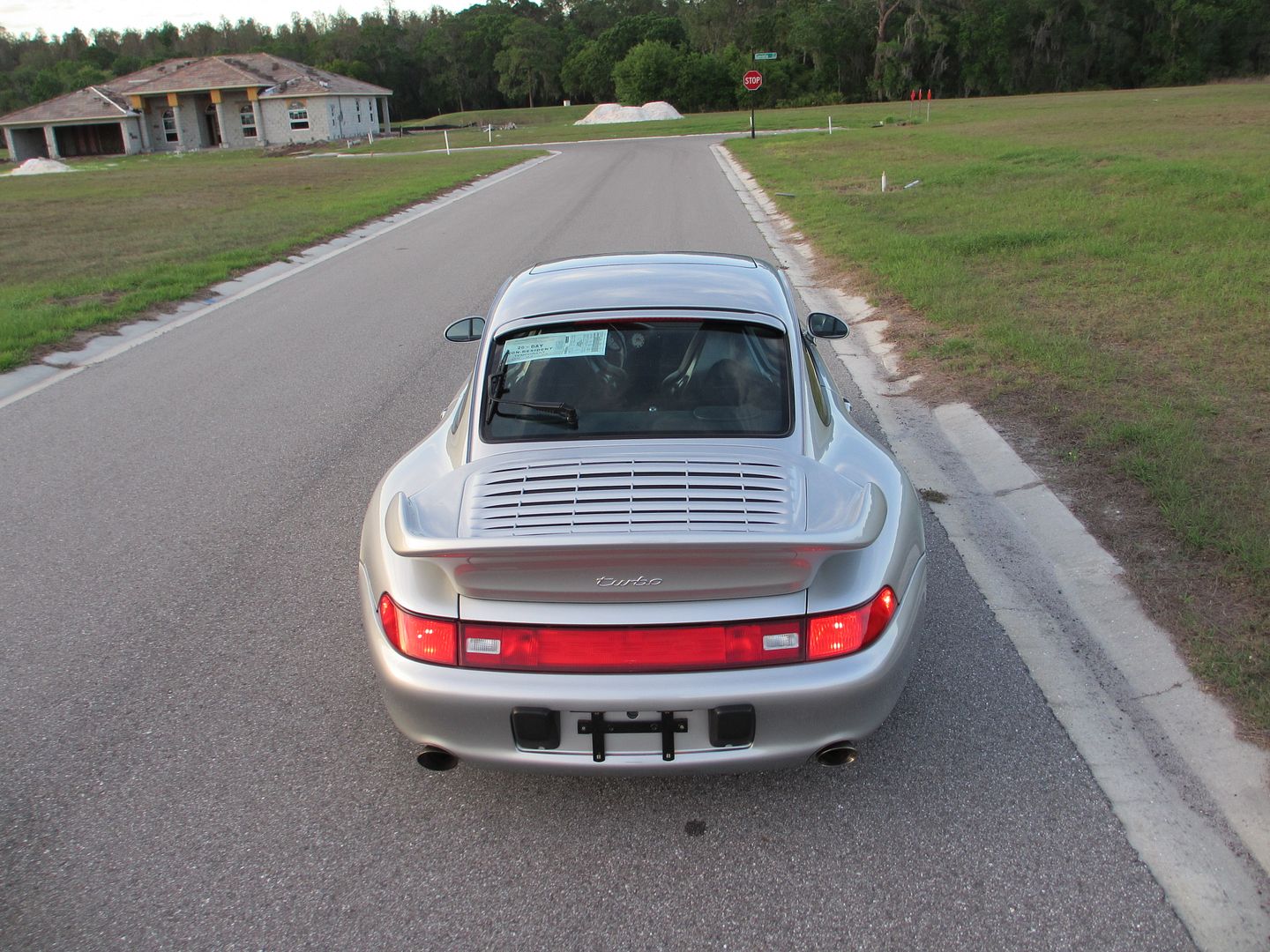 ---
Last edited by AMGfan; 03-18-2012 at

09:15 PM

.

03-18-2012, 09:48 PM
Addict
Rennlist Member
Join Date: Mar 2012
Location: Tampa, Florida USA
Posts: 178

---
Brother...when I was @ Jason's garage...it took all my strength not to right him a check for his 930. In the back of my head I was trying to figure out how the hell I was going to tell my wife I had to buy a garage to start storing my cars...

Now that is pure nostalgia for me...

03-18-2012, 11:53 PM

03-19-2012, 02:22 AM

---
Wow this slippery slope is moving fast, look forward to seeing the progress. Btw, already a great looking car to start off with too!

A leather 3 spoke air bag goes nice with all the rest of the leather interior stitching, been so happy since I upgraded mine.

03-19-2012, 06:01 AM

---
+1, biggest improvement you can do on the interior

03-19-2012, 07:37 AM

---
Originally Posted by
chsu74
Nice idea however I installed the Techart brake cooling ducts which I think are more functional.