993 GT2 EVO build thread "Winter project 2014"

02-27-2014, 08:32 AM

---
Got a package from US through Canada and Switzerland. Thank you Matt and Steve!!!!
Tarret front drop links with 30mm offset
ERP rear camber links
ERP rear kinematic links
ERP rear Toe links
More to follow....

03-01-2014, 11:02 AM

---
Started installing the Heigo cage. I thought we'd just assemble it inside the car, mark the doubling plates and weld them on. Not so...
The cage was supposed to be for sunroof cars...well the main hoop definately doesn't fit in as the inner roof panel is on the way. (there is no inner roof on the non-sunroof cars).
So the cage is for non-sunroof cars. Ok, but GT2 EVOs don't have sunroofs so what the hell is the problem... (->roof is coming off)

I'm also thinking about sodablasting the interior and painting it to body colour instead of putting back the RS carpetting.

03-01-2014, 12:35 PM

03-01-2014, 12:39 PM

---

03-01-2014, 01:33 PM

---
The double roof seems to be spot welded into the roof structure. So the cutline 30mm away from the gutters seems like a good idea.
The front suspension got also dismantled. I still have to pull the ball joints out of the uprights and the rubber bushings from the a-arms. Then they're off for soda blasting and to be put back together with new parts. I ordered the ERP monoballs for the A-arms.
Not a lot of parts left attached to the car anymore...next I take the glass of and cut the roof. Poor little 993...

03-01-2014, 03:54 PM
User
Join Date: Mar 2012
Location: .
Posts: 115

---
nice work going on there !
I thought your original plan would be a kevlar/carbon roof and striping the interior when you sad you where making a real 993 gt2 evo replica.
but i would definitely go for the weight savings, you won't regret it, this is our result:
and painting the interior the same as the exterior looks really good, but with your martini striping you could also paint it white, or another color (interior) because otherwise you have a brown interior and a black,blue,red exterior, or am i missing some thing ?

keep it going, looks really nice

03-08-2014, 11:48 AM

---
Thanks!
The roof is definately coming off now. I ordered the kevlar/CF roof skin along with the other CF goodies (doors, rear bumper, flat underbody etc.)
I also made a decision re: seats and belts. I had old Sparco EVO2's but they are outdated and the sliders are shot. So I ordered 2pcs Sparco Circuit II's with the halo and they are also Hans compatible. I also bought new Sparco sliders, don't know if those are approved for racing so I may need to fix the drivers seat permanently.
I really wanted CF seats but damn, those are at least 4-5 times the price of the Circuit II's... Maybe when the driver weight drops down to 2-digits (kg), I can upgrade to CF seats...
For harness I went with Scroth Profii II anti-slip in silver.

03-08-2014, 12:30 PM
Rennlister Extraordinaire
Rennlist Member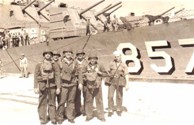 Join Date: May 2001
Location: Solana Beach, CA
Posts: 7,838

You'll love...
---
the set up. I have all of the ERP rear goodies on my car as well as Rennline (No tilt) solid mounts for suspension carriage.
My adjustable drop links front and rear are from Tarrett Engineering in San Diego. Have had them for years, never a problem. Tarrett makes lots of very fine suspension parts and are a distributor for ERP.
When looking at the rear suspension of the 993 while it is up on the rack, the ERP parts with the accompanying Motion Control System (MCS) 2 way adjustable suspension, provides a similar sensation to what I experienced viewing Michaelangelo's work on the ceiling of the Sistine Chapel in Rome.


03-08-2014, 01:25 PM

---
I'm also trying to figure out which wing to go with. I sold the banana wing to a friend and i've been looking at either a 997 CUP S wing (which is essentially the same as later 997 cup wings) or a GT3-R wing. Can't find any data on those to compare.
I have power to compensate so i guess bigger is better in this case...

03-11-2014, 05:30 PM

---
Today we cut the lower roof. After that the cage went in with German accuracy...

Engine carrier, original teile:
I bought a set of Brembo 380mm rotors for the front, just like on the original EVOs. These were from rennlister Spartan.
For comparison, here's a 993 turbo/RS disc vs. 997 GT3RS 380mm disc: