Trunk Carpet Fastener

08-31-2013, 09:47 PM
User
Join Date: Jun 2003
Location: Norton, Ohio
Posts: 52
Likes: 0
Received 0 Likes on 0 Posts

Trunk Carpet Fastener
---
I'm missing one of the fasteners that secures the trunk carpet in place. Can't seem to find any source for replacement. Dealer says they're no longer made. Pelican Parts doesn't list them. Anyone got a spare laying around or know of a supply source?

09-01-2013, 06:36 AM
Banned
Join Date: Aug 2011
Location: 6feet under snow of CANADA
Posts: 3,666
Likes: 0
Received 0 Likes on 0 Posts

---

sometimes this is the best way.

I aswell am hoping to find a couple of these fasteners, mine are mossing

I had my trunk carpet sag and destroyed from setting a bbs wheel face in there without a spair tire and no fasteners. Luckly I found the cardboard of the trunk carpet before it was rendered useless.
I need to solve this problem and get some of the missing fasteners also.
great thread.
---
Last edited by lopro; 09-02-2013 at

09:26 AM

.

09-01-2013, 04:05 PM
User
Join Date: Jun 2003
Location: Norton, Ohio
Posts: 52
Likes: 0
Received 0 Likes on 0 Posts

---
Thanks Alex for the part numbers. Guess I wasn't searching Pelican Parts correctly. Maybe I'm a bit of a tight-wad, but I just can't justify spending over $20 (including USPS shipping) for this little gem. Guess I'll go without.

09-01-2013, 05:17 PM
Addict
Rennlist Member
Join Date: Apr 2010
Posts: 383
Likes: 0
Received 0 Likes on 0 Posts

---

09-02-2013, 08:25 AM

---
Being a non native speaker, my vocabulary is limited. THere was a thread (I can't seem to find it now) where another type of fasteners were used for the trunk carpet. Personally, I hate the OEM solution and would love to try something else, or ditch the carpet entirely. The kind that was used in this thread was the type that is used on boats etc. A hole in the carpet with a metal insert, then turn the "****" 90 degrees = locked.


03-31-2016, 11:08 PM
New User
Join Date: Mar 2016
Posts: 1
Likes: 0
Received 0 Likes on 0 Posts

If you have a model 997 the part number is 99755180300
---
The part number for a model 997 is different and the part looks a little different. I'm not sure if they are interchangeable.

The part number is 99755180300.

04-01-2016, 05:32 AM
Rennlister Extraordinaire
Rennlist Member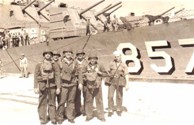 5150 Motorsport....
---
Has them...has a great inventory of Porsche parts, great prices and service. I have purchased lots of odds and ends from them:
http://www.5150motorsport.com/
They are located in California.