New project for me, yet another 993 RS Clone for you :-(

10-30-2011, 09:26 PM
Addict
Rennlist Member
Join Date: Jun 2001
Location: California Boardwalk, Skanderborg Denmark
Posts: 3,467
Likes: 0
Received 0 Likes on 0 Posts

---

10-30-2011, 11:14 PM
Addict
Rennlist Member
Join Date: Jun 2001
Location: California Boardwalk, Skanderborg Denmark
Posts: 3,467
Likes: 0
Received 0 Likes on 0 Posts

10-30-2011, 11:15 PM
Addict
Rennlist Member
Join Date: Jun 2001
Location: California Boardwalk, Skanderborg Denmark
Posts: 3,467
Likes: 0
Received 0 Likes on 0 Posts

10-31-2011, 02:58 AM

---
Wow!!! And my wife thinks I overdo it with car mods...What an awesome project! Thanks for the pics...look forward to more.

Hmmm...San Diego. Maybe an "Open Garage" some Sat afternoon for local Rennlisters to stop by and drink beer while you work--I mean, while we "help?!"

10-31-2011, 11:07 AM
Rennlister Extraordinaire
Rennlist Member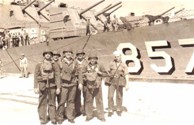 Join Date: May 2001
Location: Solana Beach, CA
Posts: 7,899
Likes: 0
Received 0 Likes on 0 Posts

I can hardly wait to see...
---
the finished project. Cupcar is a fanatic for details so this car will be epic, and of course, it is painted in the ONLY Porsche factory race color, Grand Prix white!

Next phase, we have to convince Cupcar to cover the car in 3M and take it to the track!