1995 - 993 Convertible top replacement

05-22-2014, 03:05 AM
Addict
Rennlist Member
Join Date: Jun 2012
Location: Riga / Latvia / Europa
Posts: 43
Likes: 0
Received 0 Likes on 0 Posts

---

05-22-2014, 09:59 AM
Addict
Rennlist Member

---
Originally Posted by
RoDeO_993
US cars have the seatbelt tower between the seats. Not sure what the difference in the covers would be, but the US version has a flap that goes behind the seats if the windstop is not in place.

10-21-2014, 12:50 AM
Addict
Rennlist Member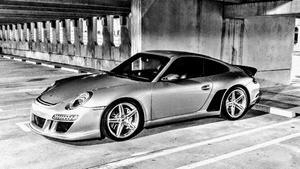 ---
Abiazis, did you ever find a good top shop for your 993. I have a 928 that is probably going to need some custom covertible top work done and was wondering what your search turned up. Thanks.

05-18-2017, 02:35 PM
User
Join Date: Mar 2017
Location: Galena, Ohio Columbus area
Posts: 29
Likes: 0
Received 0 Likes on 0 Posts

---
how much added cost would there be to change the straps while replacing the canvas on a 96 993. Just curious as I got quoted 1795.00 for the Gahh A5 sonnenland german canvas top and installation. I told the installer when I dropped it off that I wanted the straps replaced as well--we never discussed that price---Just curious what a fair price would be so I have some info---This is columbus, Ohio

05-18-2017, 04:28 PM

---
Tom if the whole job complete is 1795 that's a good price.- including the headliner
The straps should be included but if not 100 is a fair price.

Figure under 2k for the whole Job.

I have a Gahh top.

Also good luck on the sale of your car, I can tell your like me and keep your stuff nice.

05-18-2017, 04:58 PM
User
Join Date: Mar 2017
Location: Galena, Ohio Columbus area
Posts: 29
Likes: 0
Received 0 Likes on 0 Posts

---
Thanks Starbucks--The price did not include the headliner as mine was in great shape. There are basically 3 shops that Porsche uses in Columbus, I went with the guy priced in the middle as I liked his set up better, larger company, and thought the guy I spoke with was pretty knowledgeable about my car and all the adjustments and precautions needed to properly fit the new top--We'll see as I pick it up tomorrow.

How long do you think I need to wait before putting the top down---They say 10 days. A guy i spoke to in Henderson, NC said a month--which sounds very long to me

05-19-2017, 10:33 AM

---
7-10 days in warm weather is fine- it needs time to adjust and sit and stretch. About 70 deg plus is warm.

but in the end of the day do exactly what the shop says its his profession he knows better, plus if anything goes wrong and you follow instructions you may have better recourse.

as for the headliner, I don't know the install process but would imagine the top has to come off.

04-16-2019, 04:07 PM
New User
Join Date: Apr 2019
Posts: 1
Likes: 0
Received 0 Likes on 0 Posts

04-16-2019, 09:00 PM

---
I bought my top from GAHH. GAHH uses Hartz material. The upolosterer I use is reputable and has been in business over fifty (50) years. The shop could care less whether I supplied the materials or not. The shop also replaced the headliner. I wouldn't do one without the other since your new top will last at least ten years.I can't remember the price for installation of the top and the headliner. I'm guessing about $2000.00, plus the materials which I supplied.
I live in Philly so my price may be higher. I was,and am. more concerned with the quality than the price. Additionally, the shop stands behind their work. That is difficult to price on......
The top looks beautiful.
Hope this helps.
---
Last edited by Twilightblue28A; 04-16-2019 at

11:06 PM

.
993
,
asheville
,
atlanta
,
convertible
,
greenville
,
installation
,
installers
,
labor
,
nc
,
replace
,
replacement
,
sc
,
shop
,
time
,
top
,
tops